Chapter 2. Understanding Measurement
Enhanced Introductory College Chemistry
by Gregory Anderson; Caryn Fahey; Jackie MacDonald; Adrienne Richards; Samantha Sullivan Sauer; J.R. van Haarlem; and  David Wegman;
In this chapter, you will learn about
Exact and uncertain measurements
Numerical prefixes and equalities
Analyzing numerical problems
To better support your learning, you should be familiar with the following concepts before starting this chapter:
The metric system
Basics of arithmetic
Measurements provide the macroscopic information that is the basis of most of the hypotheses, theories, and laws that describe the behaviour of matter and energy in both the macroscopic and microscopic domains of chemistry. Every measurement provides three kinds of information: the size or magnitude of the measurement (a number); a standard of comparison for the measurement (a unit); and an indication of the uncertainty of the measurement. While the number and unit are explicitly represented when a quantity is written, the uncertainty is an aspect of the measurement result that is more implicitly represented and will be discussed later.
Scientists in Action: Twelve Women in Chemistry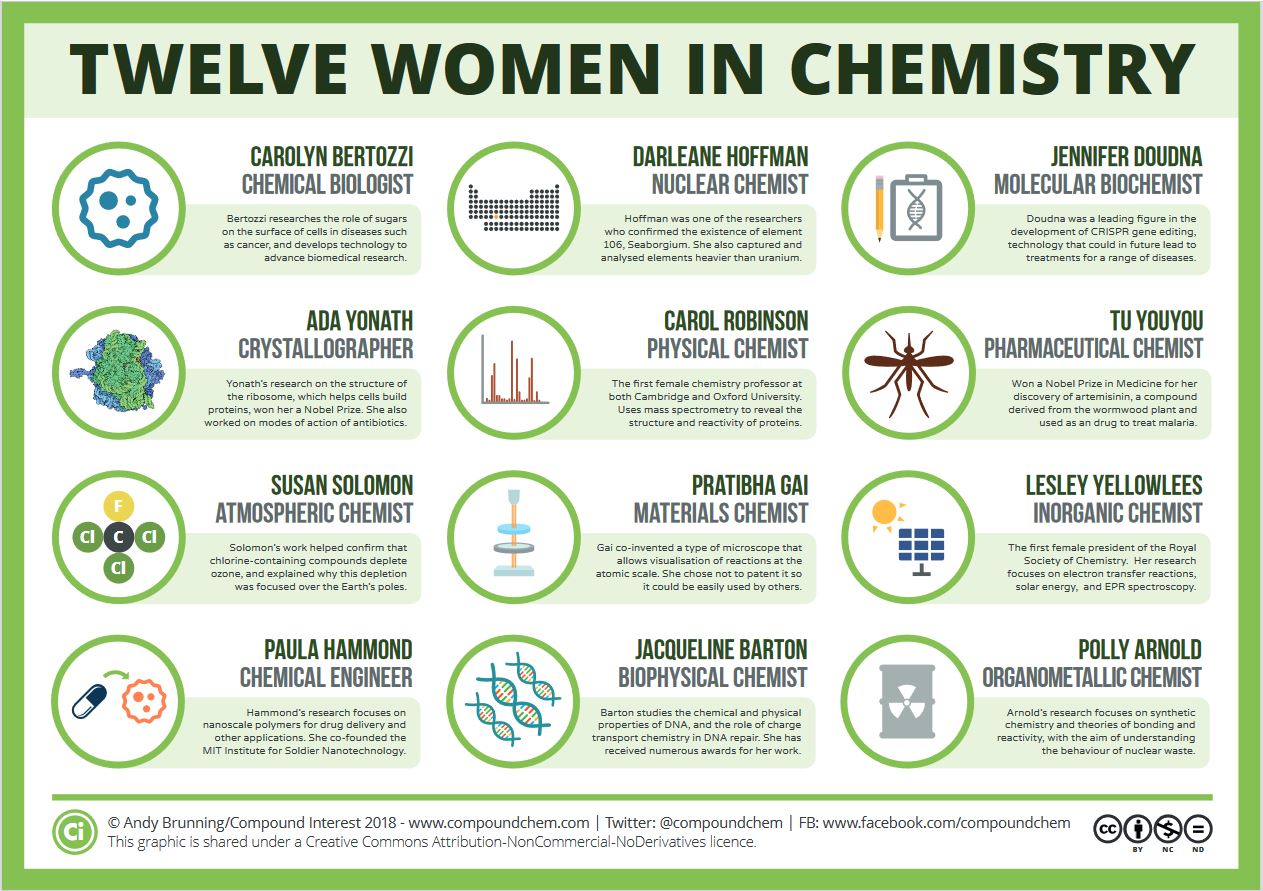 Attributions & References