101

Social Media | Planning your Social Media Strategy | Outline Tactics to Achieve the Goal
A general question to ask is: "What are we going to share on where?" and outline the content themes for each social media platform:
| | |
| --- | --- |
| Facebook | |
| Instagram | |
| Twitter | |
| (Social media platform) | |
(From Social Media Marketing Strategy)
The worksheet gives a few examples to help you construct your own tactics.
How to Avoid Common Pitfalls – Tone, Etiquette
When planning your content to be shared on your social media channels, obey the etiquette law of thirds:
One third of your content should consist of responding and replying to content posted by others.
One third of your content should be sharing content created by others that relates to your content. In this case, you are selecting specific information and indicating that the information is reliable, accurate, and applicable to your field. Examples are sharing colleagues' new publications or sharing news stories related to your work.
One third of your content should consist of sharing specifically your content.
TIP: always read fully any article or information you share to ensure that you not endorsing information that you do not whole-heartedly support. Examine the source of any information you share to guard against sharing misinformation from disreputable sources. Perhaps include a disclaimer in your biography.
Resource: Top 10 Ways to Avoid Twitter Suspension
As you complete your Social Media Content Worksheet, you will identify content available to share through social media channels. One tactic to consider is to repurpose your content. For example:
Turn quotes and stats from research reports into share-worthy graphics (ref)
Use data from a case study to drive a debate or discussion on Facebook. (ref)
Take tips from a listicle ("12 Ways to X…") and outline them as a series of scheduled tweets. (ref)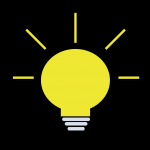 Deeper Dive

Read
The greatest hits: Repurposing your best content for social media
Once the strategy is determined, the plan can be created. The plan can include specifics such as: implementation details of tactics to achieve a goal: content, content calendar, how and when to measure success, who implements the tactics and at what timing. The next exercise will develop the content portion of the social media plan.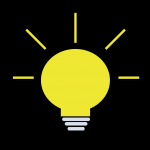 Deeper Dive

Read
Creating a 30-Day Social Media Plan