40

Communication Tools and Strategies | Communications Resources and Templates | Presentation Tools
Visual Content can be a great way to get the attention of your target audience. Visual content can come in a wide variety of forms and can range in complexity from quick photos of your lab to videos with high production value. Below we will discuss a few tools that can help you to integrate a visual component to the content identified in your communications plan.
Slideshows and Infographics
When it comes to maintaining the attention and interest of your audience, the visuals of a presentation can be just as important as the content and can effectively illustrate your message. There are plenty of software tools to help you develop and deliver slideshow presentations (PowerPoint and Google Slides for example), but when it comes to creating visually stunning presentations there are some better options available. Consider using any of the following resources to improve the visual representation of your research which could be incorporated into a presentation, included on your website, or featured in a newsletter.
Adobe Spark – Build a presentation that will capture your audience's attention with the help of Adobe Spark. Explore Adobe Spark's professionally designed presentation templates to get you inspired, then choose one to remix and customize. Drop-in your information, add your own images, or even organize information with icons. Share your presentation digitally via email, link sharing, or by uploading it to your social platforms. It's as easy as choosing a template, customizing, and sharing. Adobe Spark is also renowned for its analytics to help you understand what content really resonates with viewers.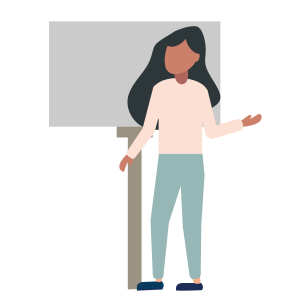 Canva – Want to create unique visuals for your presentation but have no experience with Photoshop or any other creative tools? Canva uses a drag-and-drop format to enable anyone to create visually attractive presentations and assets with minimal effort or expertise. Canva is great for creating slideshow presentations, social media assets, newsletters, infographics, and more! The best part is that Canva has thousands of free image, photos and templates to get you started!
Prezi – Prezi enables you to customize just about every aspect of your presentation with very limited limitations. Prezi also has a lot of other unique features such as the ability to show your presentation on top of your webcam video, and the ability to freely navigate between slides. Visit Prezi's website to see some of these unique features for yourself!
Piktochart is a web-based application which enables the user to quickly and easily concert text or data into an engaging and visually appealing piece of content. Just like the tools mentioned above, Piktochart requires no design experience or knowledge, is incredibly user friendly, and has an impressive library of templates and images to get you started!
Additional Infographic resources:
Infographics – A Great Way To Simplify Complex Science!
The Power of using Infographics to Communicate Science 
Video
Creating video content can be incredibly time consuming. Although there is certainly an art to creating and editing video, there are tools available to make video creation much more attainable for those who are not experts.
Openshot looks and feels like a traditional video editor. You can upload your own footage to Openshot, trim, slice, add transitions, titles, audio, and more. If you want to quickly add a professional feel to some video you shot on your cell phone then Openshot definitely worth a look! Best of all – Openshot is completely free!
Vimeo just like Openshot, Vimeo is very easy to use and has all of the usual video editing features. What sets Vimeo apart is their free library of resources and templates. In addition, Vimeo has a massive collection of stock videos and images for you to use in your video creation!
Your institution may have internal software of resources you can access to make professional quality videos. Or even check out your campus "maker space" for tips and resources.
Videos created using the resources above can be used in a variety of ways including: