111

Social Media | Best Practices of Common Social Media Platforms | Pinterest
Pinterest Basics
Social bookmarking tool where users can save ideas for projects and interests with virtual bookmarks called "pins."
Users can create boards to organize the links they find online by specific topics. These boards can be accessed by others and pinned to their boards.
Outside Magazine shares article interviewing shark experts via Pinterest
Best practices
Create beautiful pins with a Canva pin template.
Ensure your descriptions of the pin are accurate.
Link directly to the content you want to share from the pin.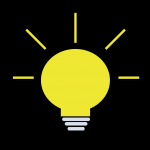 Deeper Dive

Training Resources
The Best Pinterest Marketing Practices for 2021