31

Communication Tools and Strategies | Best Practices and Key Considerations
In the next section of this module we will look at some specific best practices to help you refine and improve your communication strategy. These best practices range from general tips for presenting your research, to ways to communicate with specific stakeholders such your lab team or the media.
Build a healthy lab culture that encourages sharing
"Culture eats strategy for breakfast."
– Peter Drucker
Strong external communication starts with a healthy lab culture. Improving communication between you and your team can greatly improve your ability to action your communication plan, and can even increase the team's motivation for contributing to your plan. There are numerous advantages to developing a healthy culture of sharing within your team.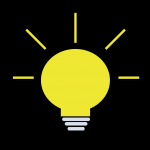 Deeper Dive

Read
Effective Communication in 2020
For example, creating a healthy culture within your team can:
create a shared sense of responsibility within your team
turn your lab employees into ambassadors for your brand
prepare your lab employees to share updates and information about your research to interested third-parties or potential collaborators
inject a diverse set of perspectives and opinions on challenges or barriers faced during your research
allow for "outside of the box" thinking
improve team morale, boosting the overall efficiency and quality of work
include EDI related bullet point i.e. ensure your lab represents the diversity of your university community.
In a recent study published by the University of Toronto, researchers found that a healthy lab environment is "central to the well-being of all those involved in the research enterprise, and the quality of research depends on it."  In order to promote a healthy lab, the report suggests "a multi-pronged approach to promoting a health lab culture" which covers the following five areas:
Provide leadership to integrate Dimensions as a foundation of a healthy lab culture
Provide positive incentives for healthy lab practices
Provide lab management training for post-doctoral fellows and faculty members
Provide enhanced support for early career researchers
Provide procedures to help researchers raise and deal with concerns safely
Building a healthy and strong culture within your team is a great way to improve internal communication. Once strong internal communication has been established, you will find it much easier to gain commitment from your team to execute on your communication plan. When everyone on the team is aligned with the same goals, feels valued, and is passionate about the work, it becomes easy to share your stories and content to external stakeholders. Never underestimate the value a healthy team culture can bring to your communication strategy.