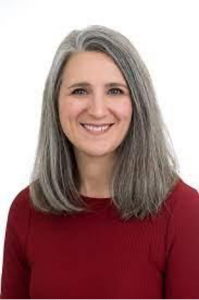 I am a registered nurse, and currently a professor and program coordinator with the Trent/Fleming School of Nursing. I have a diverse background in healthcare with leadership and professional experience in the community, hospitals, and nursing regulation. I completed my undergraduate and graduate degrees from the University of Ottawa, and a doctoral degree at Queen's University in 2017.
My professional experience involved supporting recruitment and retention of different roles within healthcare, including nurses and various regulated and unregulated care providers. This experience has supported my areas of research, which also includes the transition of new nurses, readiness for practice, and retention, and most importantly, provided opportunities to support evidence-based strategies as a leader.
Why is this project and topic important to me?
In my own experience, transitioning into formal leadership roles made me eager to learn. There is so much to learn, and at times it can be overwhelming and even intimidating. I have been fortunate to have formal and informal mentors along the way to learn and grow with, that would often point me to new ideas, share their experience and lessons learned, and expand my understanding in countless ways. This project provides nursing leaders a platform for learning and connecting with different leaders – reach out and ask questions!
Early in my leadership journey, I became focused on recruitment and retention. It became clear to me that recruitment and retention have important roles in creating healthy work environments, including job satisfaction, and in creating a sense of community within the workplace. I hope that this module will leave you passionate about recruitment and retention, and about your role in supporting both as a leader.