Joshua T. Landry M.Sc., CCE, HEC-C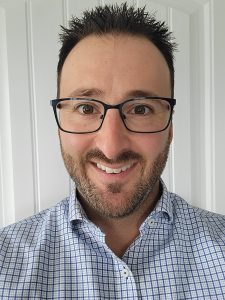 Josh Landry is the Director and Ethicist of the Central East Regional Ethics Network, where he supports numerous organizations with health-care ethics consultation, education, and other issues related to ethical decision-making.
Josh completed his Honours Bachelor of Health Sciences at the University of Western Ontario, and Masters of Science in Health Care Ethics and Law at the Royal College of Surgeons in Ireland. Josh continued his training by earning a professional Certificate in Clinical Ethics and Health Policy from the Center for Practical Bioethics in Kansas City, Missouri, and completing an academic practicum in clinical and organizational ethics at The Ottawa Hospital. At this time Josh took on a teaching position at Queen's University School of Medicine, and later began leading the Champlain Centre for Health Care Ethics (Ottawa) as Regional Ethicist. Josh was one of the first Ethicists in Canada to be Healthcare Ethics Consultant-Certified (HEC-C) by the HCEC Certification Commission of the American Society for Bioethics and Humanities, and his current research interests include: end-of-life ethics, consent and capacity, shared decision-making in health care, and understanding the practical implications of applying diverse philosophical methods to clinical and organizational decision-making.