Margaret Keatings RN, ret., MHSc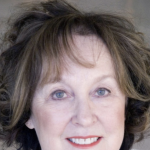 Margaret has had an extensive Clinical and Leadership career in nursing, assuming senior positions at The Hospital for Sick Children, Hamilton Health Sciences, (where she co-led the development of the Quality and Patient Safety Strategy) Workplace Safety and Insurance Board, and the University Health Network.  She has had academic appointments at the University of Toronto, McMaster University and Ryerson University. In 2012 Margaret retired from the position of Chief, Inter-professional Practice and Chief Nurse Executive at SickKids but continued to be a Senior Advisor at SickKids International until 2019.
Highlights of Margaret's volunteer contributions included serving as a Board Member at Peterborough Regional Health Centre (PRHC) where she chaired the Quality Committee of the Board, and membership on the Office of the Chief Coroner's Patient Safety Review Committee.
She is currently on the board of Hospice Peterborough and serves on their Quality Committee. In addition, she is the family representative on EnCOAR (Enhancing the Care of the Older Adult) a research team at the KITE Research Institute at the University Health Network.
Margaret has engaged in extensive research and has many publications. The 4th edition of the book "Ethical and Legal Issues in Canadian Nursing", co-authored by Margaret,  was published in August 2019.