Avoid giving students certain permissions that allow them to take over the presentation. 
However, to allow students to present you can change the participant permissions by clicking:
Show Participants > 3 dots (menu button) > Manage Permissions and change presenter permissions in the browser window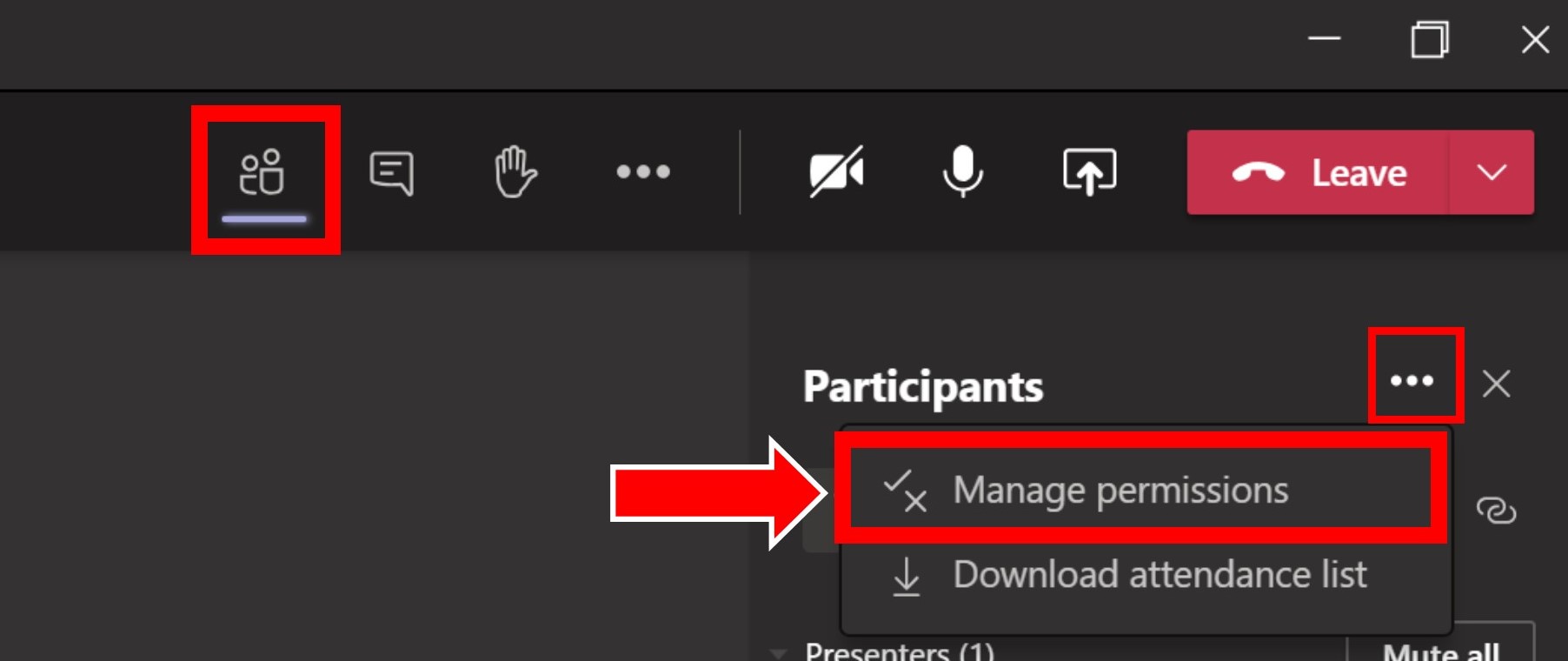 Below are the options you will be presented with. You can toggle the buttons back and forth to allow what you would and would not like to happen.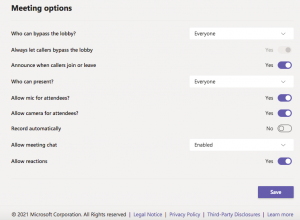 Based on Microsoft Teams update on: August 27, 2021
Media Attributions
Screen Shot 2021-06-29 at 4.08.02 PM