BBS OER Laboratory Manual – Welcome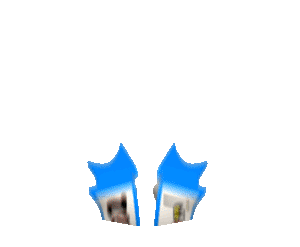 Welcome sign by PresenterMedia, © 2009-2020 Eclipse Digital Imaging, Inc.
Can't access our video? please click here: Welcome video
Welcome everyone!
This OER highlights a laboratory manual for an undergraduate level 2 Biochemistry laboratory course. The laboratory manual you see now has been an open document, constantly evolving, since 2008. Many people contributed ideas and feedback to this manual over the years and we would like to thank everyone who contributed to shaping our manual into what you see today. It is this very nature of community feedback throughout the years that allowed us to see this lab manual as a true open educational resource. We fully expect and anticipate that the document will continue to grow and change with your future input!
We have built a strong and thriving lab course community over the years and this lab manual is at the center of it all. We are now extending and opening our course to the global online community by making this lab manual freely available to all.
The lab manual consists of eleven laboratory experiments immersing students in a directed research project centered on the overarching theme of drug discovery. Namely, we have chosen to highlight the drug target E. coli dihydrofolate reductase. This protein was selected due to its ease of expression/purification and its rich research history as a drug target. Although our protein choice is not unique, we feel it is ideal for introducing students to the research process, enhancing active learning and allowing us to create a safe, nurturing lab environment conducive to dialogue.
The lab manual is divided into chapters that span the entirety of laboratory experiments we conduct in the course. Each chapter is divided into: "background information" and "protocols". We have also embedded videos and interactive components throughout the OER.
Finally, this resource also boasts an "instructor resources" chapter. This chapter highlights our unique approach to lab course delivery. Here, we sketch out the use of Team Think Tanks to immerse students in experimental design, critical data analysis, and communication skills (written and oral). We even infuse a bit of theater in our course with impromptu speaking!
We hope you find this to be a valuable resource to support STEM education to students at all levels, and we encourage you to provide feedback so that we can continue to grow and evolve this document together . Thank you and have fun!!!!
The BBS undergraduate community.