4.4 Social Entrepreneurship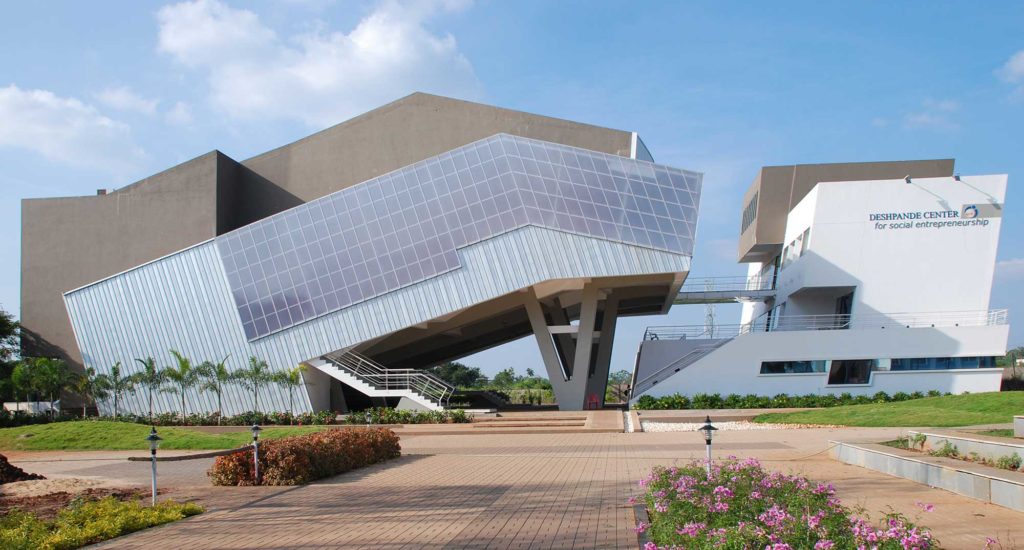 Overall, the different trends of entrepreneurship are changing in the twenty-first century. There are two significant ones happening globally that relate to the concept of social entrepreneurship. is defined by J. Gregory Dees as "adopting a mission to create and sustain social value (not just private value) [and] recognizing and relentlessly pursuing new opportunities to serve that mission"[10]. Using this definition, some global trends that impact the concept of social entrepreneurship can be examined.
Market Expansion
The expansive growth in markets develops the need for increasing the areas of world trade and scaling beyond backyards[11]. Social entrepreneurship must maintain a level of social value when dealing on a global scale. This relates not only to company standards and products, but also to relationships with people.
Resource Acquisition
With growth in the marketplace comes the need for resources. These resources can be labour, materials, technology, or capital[11]. Social entrepreneurship develops a sense of served accountability for constituencies[12] as described by Dees. Members must be resource aware, practicing the old economic model of scarcity to understand that resources can be finite, and managing them is important not just for the socially entrepreneurial company, but also for the socially conscious public.
Relating Social Entrepreneurship to the Learning Organization
The key point of social entrepreneurship in relation to the learning organization is to understand the need for moral and ethics within them to maintain a socially conscious business model. The teaching of knowledge should benefit the learner within n educational institution, as it makes way for a better society, and that learning must be done for good, not for malicious intent. Ideally, inside a school, it is important to use the same entrepreneurial spirit that strives for success. Using that drive, vision, and creativity will develop a thoughtful and effective learning experience for learners. When discussing social entrepreneurship, we can also relate this to social innovation. The ability to maximize profits with business innovation is similar to social innovation, however the maximizing objectives related to social purposes[13]. This will develop learners to be more socially aware and confident to face complex challenges in a globalized world.
Activity: Case Study
Read the case study, "Teach for All: Designing a Global Network."
Identify some topics for discussion and place them in the text box at the bottom of the page.
Consider engaging in a collaborative model in order to develop well-rounded answers.
Source: Yale School of Management, Case Study# 11-013, https://vol10.cases.som.yale.edu/teach-all/introduction/teach-all-designing-global-network
Teach for All: Designing a Global Network
By its November 2011 annual conference in Mumbai, Teach For All's network consisted of 23 national partner organizations. Network members came from all over the globe, representing an eclectic group of countries. From Estonia, with a population of 1.3 million and near universal literacy, to India, with more than 900 times more people than Estonia and only 75% literacy, the one thing that united the diverse network was a commitment to building an organization similar to Teach For America in their respective countries.
Teach For America was the brainchild of Wendy Kopp. In her senior thesis at Princeton in 1989, Kopp outlined a plan to attack educational inequality in the United States by recruiting top college graduates to teach for two years in underperforming schools. While the initiative had a low retention rate among teachers, Kopp argued that program alumni would become engaged advocates for educational improvement.
Kopp's plan succeeded beyond her expectations. Within a decade, the Teach For America corps had become one of the most sought-after employers for bright college graduates from the nation's top universities. In just two decades of operation, Teach For America had placed more 30,000 teachers in underperforming schools around the country, and had built an alumni group that influenced the nation's educational policy. The concept also proved to work outside the United States. In 2002, Brett Wigdortz, a former McKinsey consultant, founded Teach First in the United Kingdom. Teach First had strong support from British government, and by 2011, the organization had placed more than 2,500 teachers in schools across England.
Kopp and Wigdortz believed a global group could be founded to help others interested in the model. With the success of their respective organizations, the duo became magnets for social entrepreneurs from around the globe who wanted to import the model to their own countries. They also imagined that a global organization which enabled everyone to learn from each other could be of value to each participant.
After securing funding to build a global network, Kopp and Wigdortz announced the formation of Teach For All at the Clinton Global Summit in 2007. Teach For All was to be a coordinating organization, giving each national organization the autonomy over its own affairs. As these participating national organizations (other than Teach For America and Teach First) were just beginning, Teach For All was a start-up supporting other start-ups on a global scale. It was an unprecedented situation, and one of the key tasks for leadership was delineating a strategic framework that would guide the central organization and its partners. As such, leadership defined the organization's "theory of the problem" and "theory of change" and then – over many months and with considerable consultation – refined a set of unifying principles and core values.
Operationally, leadership also wrestled with creating an identity for the network and an organizational structure to engage its partners. Teach For All committed to providing on-the-ground support to the newly formed national organizations for two years. As a result, the organization created the Partner Engagement Director (PED) position and hired employees to dispatch to the nascent partner organizations. For the inexperienced social entrepreneurs running these organizations, the PEDs provided valuable counsel for avoiding and solving problems that could have derailed their organizations' early efforts. And after two years of this on-the-ground approach, Teach For All's support would evolve to offer other avenues of guidance for its partners.
Since its founding, Teach For All has gained valuable experience and built a solid team. But as the partners and the staff gathered in Mumbai in 2011, there was much reflection on where the organization would go next. The experience in the field had demonstrated the attractiveness of the underlying strategic framework. However, the legal, cultural, and economic variation among participating countries meant the educational terrain would look different for each partner, often resulting in local adaptations of the framework. But how much adaption was too much? How should these local idiosyncrasies influence the selection of national partners? How should PEDs deal with the issues of alignment between partners and the strategic framework? And how should organizations measure impact?
The staff and the partner organizations also had to consider the future. Once national organizations were established, how would their needs change? How would Teach For All adapt to meet the demands of a maturing and growing network? Could Teach For All establish centralized services to provide to partner organizations? Should Teach For All charge its partners for these services? Would network partners be able to overcome time constraints in order to contribute to the collective knowledge sharing that helped accelerate partner impact across the network?
Defined by J. Gregory Dees as adopting an organizational mission to create and sustain social value and pursuing new opportunities to serve that mission