12.1 Leadership and Management: Past and Future
The great French revolutionary, Napoleon Bonaparte, once said, "A leader is a dealer in hope"[2]. When looking into the past's understanding of leadership, concepts can be traced all the way back to the age of Antiquity, the Roman Empire, the Renaissance, and the Age of Enlightenment to find small pieces of understandings about the ideas of leadership.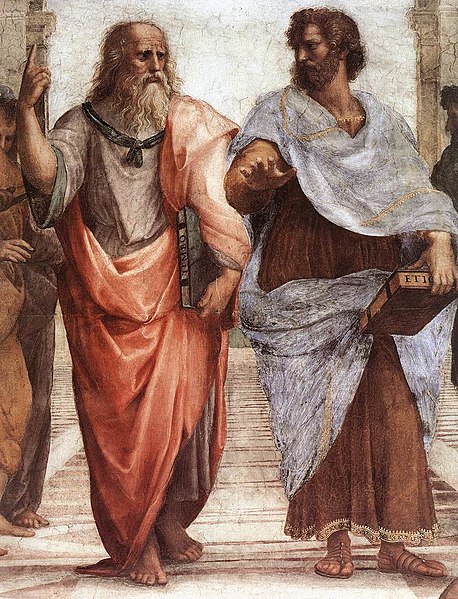 Aristotle
In the Nicomachean Ethics, Aristotle claims that through practical wisdom one sees truth, and one who deliberates their practical wisdom effectively is the basis for acting good[3]. This means that the idea of pursuing wisdom to see truth leads to a virtuous deed. This follows the idea of a leader inside of a learning organization. Leaders or managers should not feel that they have to lead, but that they want to lead. Leaders want to use knowledge that builds toward truth-creating good in society. Aristotle states, "The happy life is thought to be virtuous; now a virtuous life requires exertion"[3], Michael Nelson sees this quote as the idea that happiness is not for fun but for satisfaction and accomplishment, concluding that successful leaders are happy and content, which makes them effective leaders[4]. When looking at a learning organization, such as a school, for the most part educators are there because they enjoy knowledge, learning, and passing the learning onto prospective learners. It is that lineage of knowledge that truly makes leaders in learning organizations happy and virtuous.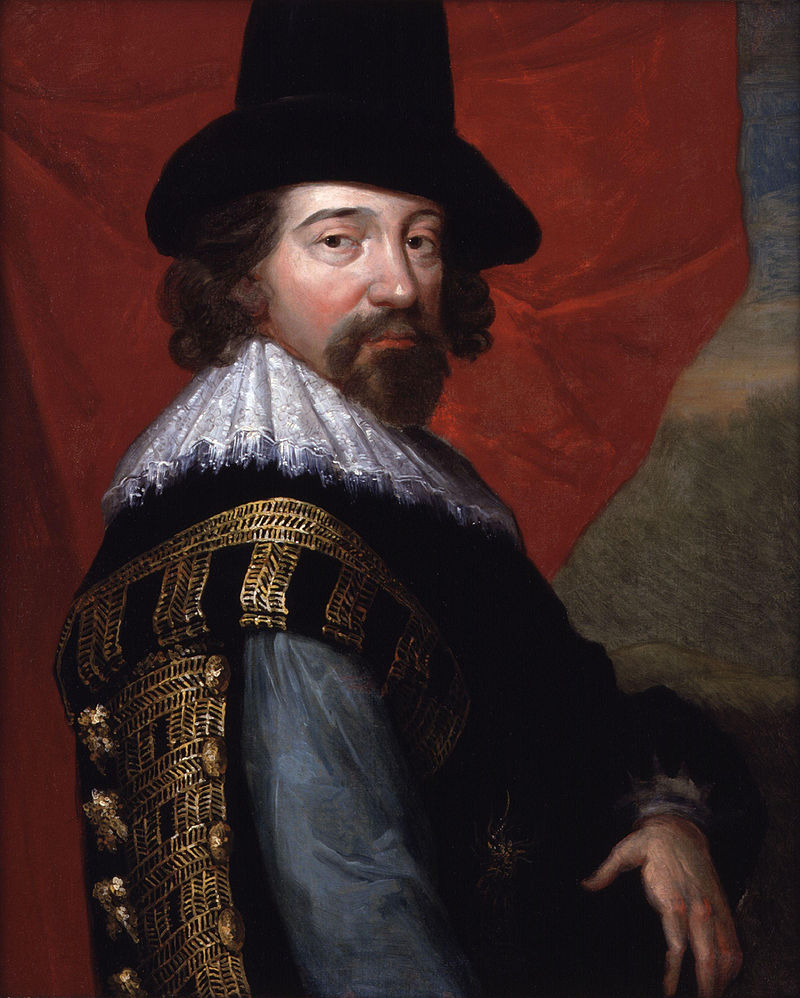 Francis Bacon
In the famous author's work, The Essays, first published in 1601, Bacon writes on a host of different topics from society, to science, to education, to love and mischief. In his discussion about honour and reputation, he mentions that envy is the detriment to honour. Individuals, including past Roman and English kings, were great leaders of the battlefield, due to the sacrifices they made for the country over themselves[5]. This takes virtue one step further, explaining that leadership is a selfless act. Leaders who truly lead another individual or group take something away from themselves to help another. Be it time, effort, or physical ability, they must be willing to commit a sacrifice for the greater good. To foster learning leaders in an organization, they must be willing to sacrifice their time, effort, ideals, and convictions with the hope that learning is fostered. This relates to the Napoleon quote as leadership and management, in a learning organization, or any other organization, require a sacrifice for the good and a sense of positive hope for the people within a society.
From Past to Future
What does the past have to say about leadership now and in the future? First, it tells that leaders must be ethically sound and enjoy their art. In addition, they must be willing to sacrifice comforts to achieve goals and objectives. This means that leaders manage for specific outcomes that are morally sound, and attempt to achieve goals outside their and possibly others' comfort realm. Sigler outlines three outcomes of managers within organizations, and what is needed to achieve success[6]:
moving from process and activities to results
a change in paradigms for learning organizations
leader as a catalyst: pushing the organization to further points, than previously for growth.
Leaders are to promote improvements, much like those in a learning organization develop learning. This means moving beyond actions, showing results, and reflecting on past activities to show the learning that occurred from the activity. With a shift in paradigms towards a reflective focus, leaders become the great motivators to push the organization further through their will, determination, and sacrifice for the good of individuals, teams, and organizational growth.
Looking into the future, it is clear that leadership and management will require the same tenants of the past, but with actions that understand the world and what drives the modern age. This action is called , which is the advancement or 'newness' in development of processes or products within an organization[7]. Innovation within learning organizations, such as a school setting, focuses more on the processes of divergent methods with teaching in schools, embracing and enhancing technological classrooms, and re-framing the focus of a learning institution to be more reflective and actionable. These processes relate to management of innovation which includes change in management and managing processes that enhance innovation[7]. Figure 1 shows a list of the 5 C's of management innovation:
The 5 C's
1. Casting a Wide Net

2. Creating Newness

3. Creating Culture

4. Communicating Knowledge

5. Changing with Courage.
Figure 1: Innovation Management. (Source: Copyright Rice University, OpenStax, under CC-BY 4.0 license)
What outcomes does Sigler outline that managers need in order to achieve success in an organization?
What is the definition of innovation?
What are the five C's of innovation management?
The advancement or 'newness' in development of processes or products within an organization