Module 5: Memory and the Holocaust
The Warsaw Ghetto Uprising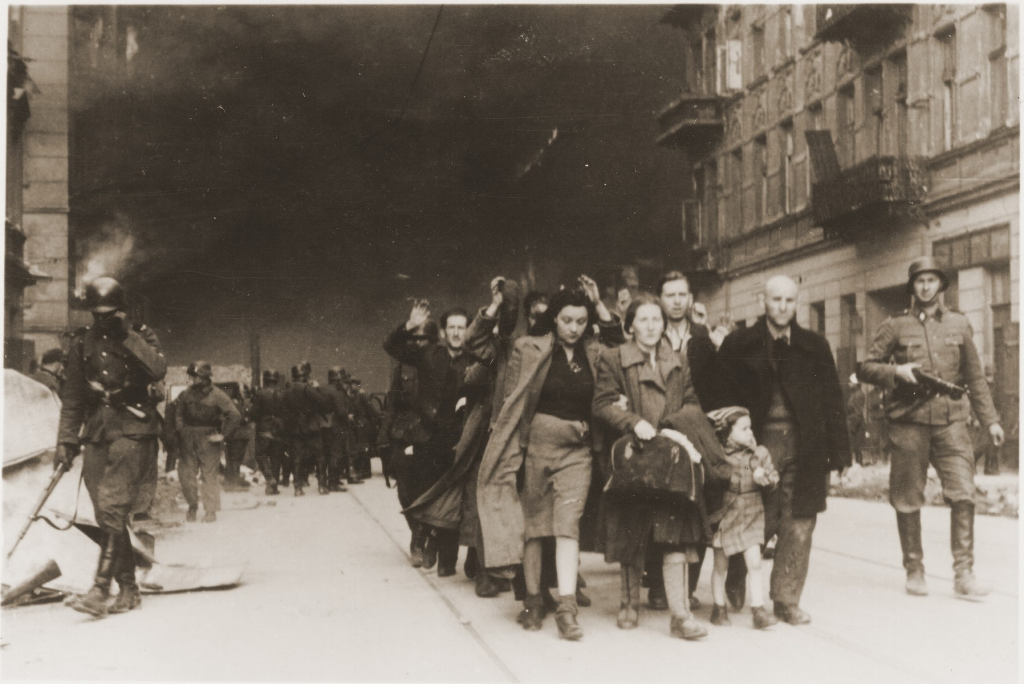 "Even if this world exists for a thousand, million, trillion light-years, no one could ever be able to tell all the stories of the Warsaw ghetto." —Pinchas Gutter, The Azrieli Foundation
From April 19 to May 16, 1943, about 700 Jewish residents of the Warsaw Ghetto in the Polish capital undertook the largest Jewish-led resistance against Nazi authorities during the Second World War. After nearly a month, the German troops were able to suppress the uprising and deported the remaining ghetto residents to concentration camps across Nazi-occupied Europe.
---
Oral History: Pinchas Gutter
In the clip, "An Apocalyptic Hell," Pinchas talks about the suffering and death he encountered walking through the streets of the Warsaw Ghetto.
---
"Growing Vegetables in the Cemetery," Stefan Mrozewski (1956). Montreal Holocaust Museum, courtesy of Michal Hornstein.
The images above are woodcut prints by Stefan Mrozewski, who was a member of the Armia Krajowa or "Interior Army" of the Polish Resistance forces during the Second World War. Based on survivors' testimonies, Mrozewski created a series of woodcut prints in 1956 that depict the harsh living conditions for Jewish residents of the Warsaw Ghetto.
---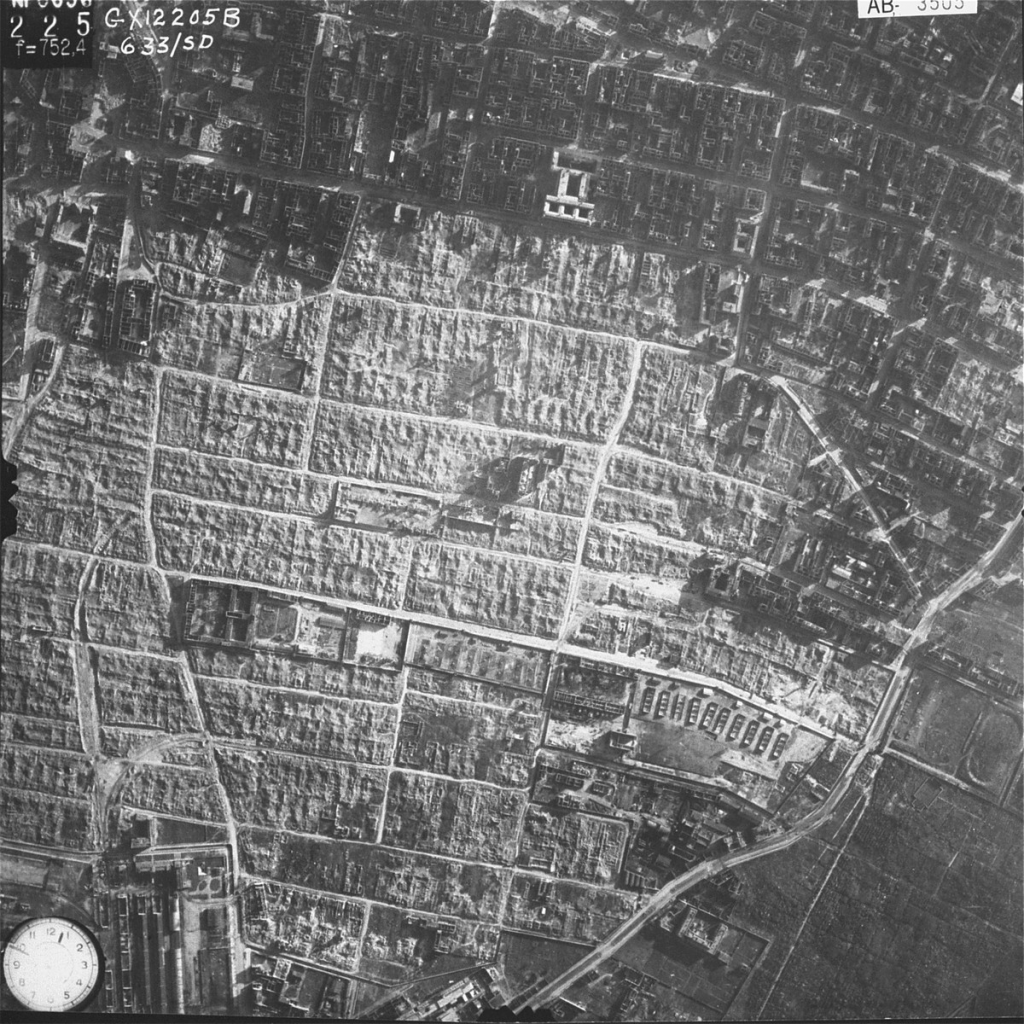 ---
Oral History: Jan Grabowski
In this oral history, Dr. Jan Grabowski describes and distinguishes the Warsaw Uprising from the Warsaw Ghetto Uprising.
---
Warsaw Ghetto Commemoration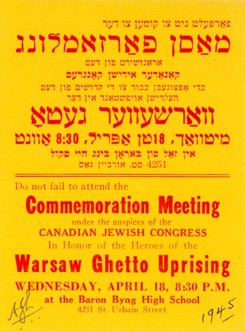 In the above poster, we see a reminder for the Jewish community of Montreal to attend a commemoration for the Warsaw Ghetto Uprising in 1945. What two languages are presented? Why do you think the writing on the flyer is listed in these two languages?