Module 3: Religion & Culture
Protestant and Catholic Responses to National Socialism
Divided Hearts video: Dagmar Herzog
In this excerpt from the film, Divided Hearts (4:47-5:40), Historian Dagmar Herzog speaks about the historical evidence for Catholic and Protestant clergy hating the Jews and blaming them for sexual immorality, secularism, and their rejection of the Gospel.
Watch Divided Hearts (Talk to Action)
---
Antisemitism in Nazi Germany
---
Rebecca Carter Chand: Guest Lecture
In this guest lecture, historian Rebecca Carter Chand explains how and why German churches responded as they did during the Holocaust.
---
The strongest organized Christian support for National Socialism came from the formation of the Deutschen Christen or German Christian Movement. The pro-Nazi German Christian Movement wove together Christian, National Socialist and German identity, promoting the ideal of a "racially pure" church and targeting Jews as the enemy of Christianity.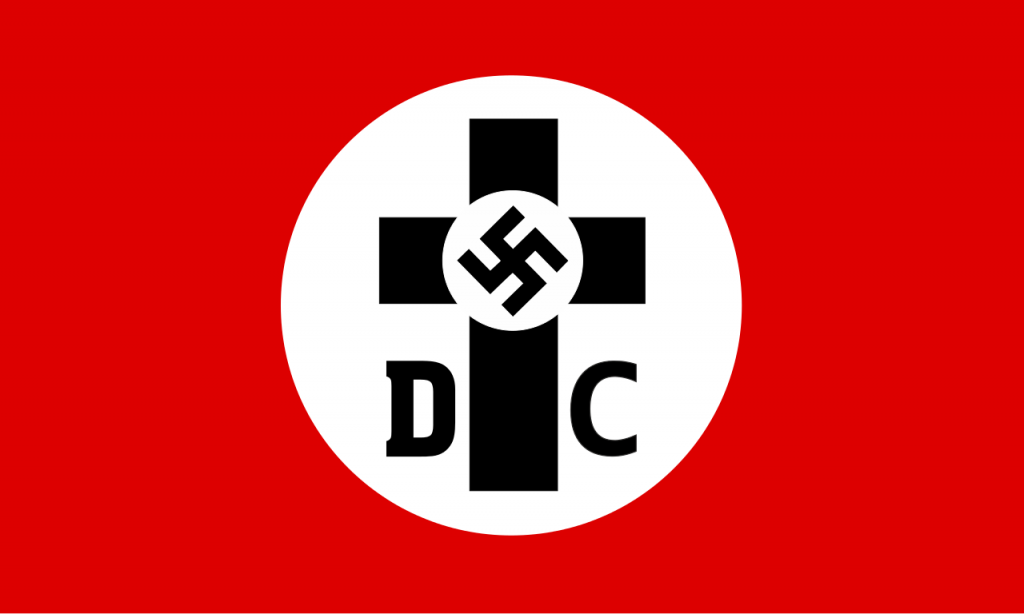 When the churches opposed National Socialism and Nazi ideology, they were primarily motivated by questions of Christian doctrine, values, and concerns for theological autonomy. Only a handful of clergy spoke publicly to protest the treatment of the Jews.
---
The Confessing Church: Victoria Barnett
In this short lecture, The Confessing Church: Early German Protestant Responses to National Socialism, historian Victoria Barnett focuses on the Protestant churches to explore why there was early support for National Socialism and the importance of the Aryan Paragraph in provoking Protestant resistance to the Nazis.
---
Church leaders and the Aryan Paragraph
German Law for the Restoration of the Professional Civil Service, from April 7, 1933.
Reichsgesetzblatt I 1933 S. 175. Scan from Österreichische Nationalbibliothek [Austrian National Library].
Photograph with the caption: "…because God cannot want the sick and ailing to reproduce." This image originates from a film, produced by the Reich Propaganda Ministry, that, through propaganda, aimed to develop public sympathy for the Nazi Euthanasia Program. Holocaust Encyclopedia, United States Holocaust Memorial Museum.