Module 2: Gender and Sexuality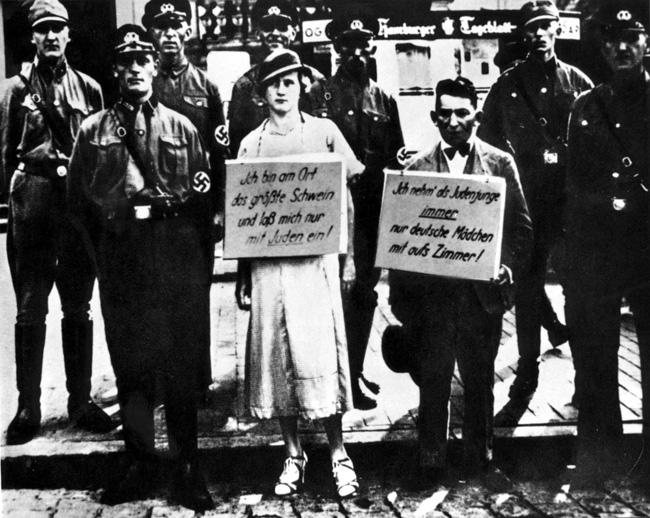 ---
Module 2, Part Two: Sexuality
"Sex & Sexuality: Nazi Ideology" interrogates how the Nazis and their supporters used sex, sexuality, and gender to persuade the public to support Nazi ideology and persecute Jews.
"Sexual Violence" explores the historical problem of sexual violence and the Holocaust. Why has it taken so long to normalize and acknowledge accounts of sexual violence against Jewish victims?
"Nazi Ideology and the Persecution of LGBTQ+ Persons" provides an explanatory context for the Nazi persecution of LGBTQ+ persons as well as the difficulty in tracing the history of Jewish LGBTQ+ victims.