Module 5: Memory and the Holocaust
Canada and The MS St. Louis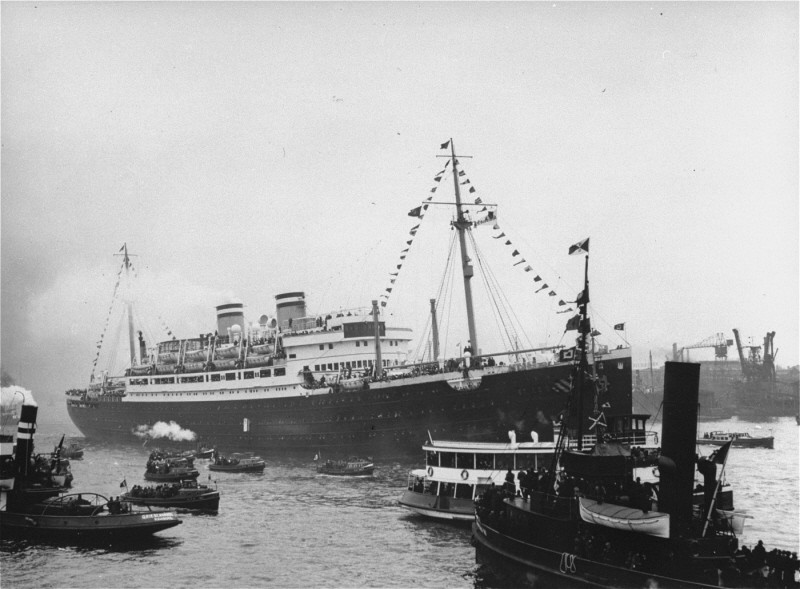 The MS St. Louis
The MS St. Louis was a luxury German cruise liner that ran along the trans-Atlantic route between Hamburg, Halifax and New York City. Infamously, the MS St. Louis departed the port of Hamburg on May 13, 1939, with more than 900 passengers bound for Cuba. The majority of the ship's passengers were Jewish refugees fleeing the intensifying antisemitism and violence in Nazi Germany. The MS St. Louis docked in Havana on May 27 and, despite the refugees having obtained legitimate documentation to enter into the country, Cuban officials barred them on the basis of the recently instituted Decree No. 937. This decree was signed by the pro-fascist President Federico Laredo Brú, and nullified the existing landing certificates. Only a handful of passengers were permitted to land in Havana and sources vary as to the exact number that disembarked at the Cuban port. After the refusal of entry by the American and Canadian governments, the St. Louis was forced to return to Europe in late June 1939.
---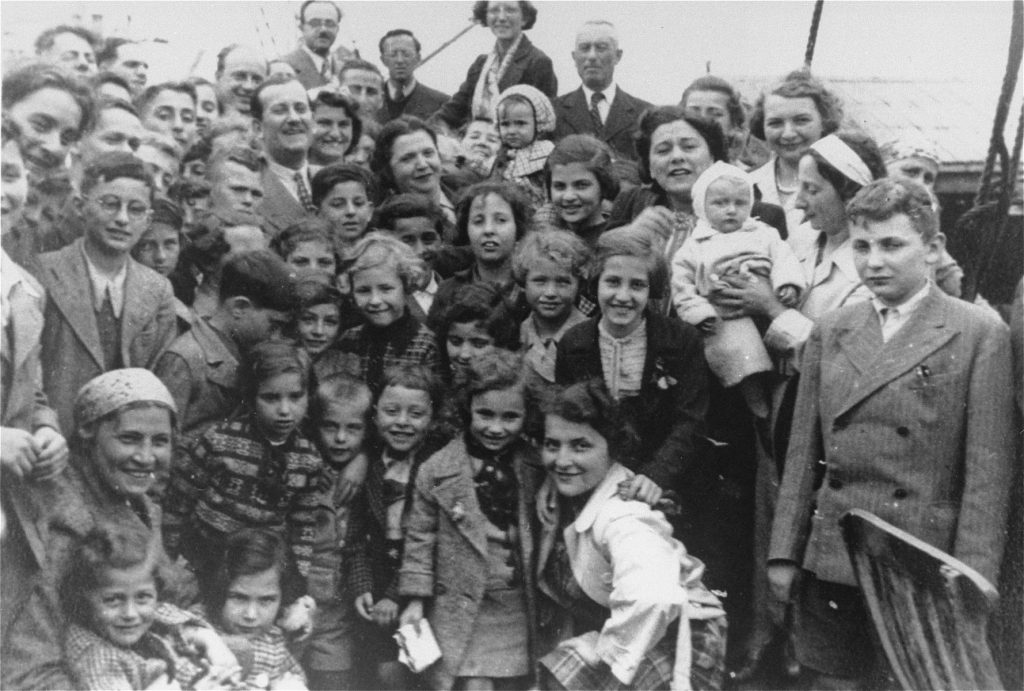 Liane Reif-Lehrer
Liane Reif, is standing at center, foreground. Her brother Fred is standing first from the right. Among the other passengers are Liesl Loeb, Herbert Karliner, Troper, Hans Fischer, Lisl Mandel, Henry Gallan, Judl Gunther and Oskar Blechner.
Listen to Liane Reif-Lehrer describe her memories of being on the MS St. Louis at the moment the picture above was taken.
---
Alive by chance: memoir of a St. Louis passenger
---
The Holocaust, Through Canadian Eyes
In this lecture, Dr. Hernan Tesler-Mabé discusses Canadian perspectives and experiences of the Holocaust. Beginning with an overview of Canada's antisemitic immigration policy, Dr. Tesler-Mabé recounts the story of the MS St. Louis and the subsequent attempts made by the Canadian Jewish Congress to assist European Jewry. The lecture also covers the participation of Jewish Canadians in the war effort, specifically those who were involved in the liberation of the Bergen-Belsen concentration camp in the spring of 1945.