What is Time Management?
Time management is a learned skill involving prioritizing tasks, controlling the amount of time spent on tasks, and allocating tasks appropriately within the time you have available.
---
Why Does Time Management Matter to Students?
Time management skills help students to reduce stress and emotional overwhelm caused by lack of planning. Students often have to manage a school-work-life balance, which is more than what typical adults have to manage. Learning time management early in one's post-secondary career will make the experience smoother, and the student is likely to get more out of their education.
---
The Wicked Problem -Multi-Tasker? More Like "Multi-Failer" by Hidaya Patel
A story about an international student trying to participate in all extracurricular activities, but ends up struggling with time management and dedicating enough time to finishing tasks.
The Wicked Problem

The desire to try everything out and participate in all activities is admirable but can be a huge pain when lacking time management. As an international student, I was instilled with immense dedication to participate in all activities and events and run for every position open in campus clubs. I loved planning to do 7-8 tasks a day and, in the end, not complete either of them. Well, as ambitious as it sounds, without time management, it's all a waste. I did complete my goal of participating in everything and exploring all activities, but the aftermath was terrible. I found a part-time job too. And honestly, I can get a Guinness world record for being the worst at time management. Balancing academics and co-curricular activities in addition to a part-time job became a nightmare to me. I couldn't manage my time evenly and often lagged in my academics. I found it very difficult to cope with the syllabus as I was always sleepy during lectures as all my energy would be drained in my job and events. Although I enjoyed being in the limelight very much, I could definitely see my academic status falling. I didn't even have the time to cover whatever was taught in the lecture during the weekends. I felt despondent and blamed myself for not understanding the material, eventually leading myself to feel dumb.
Finding a Solution

I partially overcame the problem as it was too tiring and stressful not to be able to cope with my studies and have to ask friends for help in assignments constantly. This all happened in my first semester. Around the third month in my first semester, I thought to myself, what is the point of enjoying everything else if my primary goal to achieve academic success is not fulfilled. After lots of thinking and making charts to understand where I was going wrong, I realized that I never gave myself the time to be free and relaxed enough to focus on my academics. The biggest challenge of my life was time management. To be completely honest, I still am not entirely over this problem, but I am way better than before. After that night, I made a to-do list and did not overburden myself with stuff. From 7-8 tasks a day, I reduced it to just 2-3. For instance, on the days I had the job, I just focused on my lectures and nothing extra. On the remaining non-working days, I focused on academics and extras. I wasn't completely able to follow this, but my condition and mental health were way better than before, and I could see my academic progress. For anybody experiencing the same problem, please give your mental health first preference and don't tire and stress yourself out. Start with small to-do lists and try to achieve everything on your to-do list. But please start small.
Final Thoughts

Trusting yourself to achieve everything is good, but being practical about it is more challenging. Having the patience to take small steps and then build them into large steps is more important than trying to do it all in the first go. As rightly said by Leo Tolstoy, "The two most powerful warriors are patience and time." Therefore, everything becomes fine when we just give it time. So give yourself some time, and appreciate yourself even if you achieved the smallest of all things.
APA Reference

Patel, H. (2021, October 15). Multi-Tasker? More Like "Multi-Failer." Liberated Learners. https://wicked.liberatedlearner.ca/learner/multi-tasker-more-like-multi-failer/
---
Activities: Navigate Timelines and Workloads Your Way
By the end of this sub-module you will be able to:
Set realistic timelines in order to prioritize and manage your workload
Gather information from the program about your timelines and due dates
Create a budget for your personal time management
Develop strategies to complete your work and projects on time
Identify methods to further improve your personal time management
---
Level 1 – Create a Personal Time Budget
What can I do to create a time budget?
Task: Filling out a time budget worksheet
Time commitment: This activity may take between 30 min. and 1 hr. to complete.
Steps to Complete:
Write a list of all your commitments, deadlines, activities, including the length of time for each item
Arrange the list from highest priority to lowest priority
Fill in the weekly time budget sheet starting with highest priority items first.
Dig Deeper
Check out these additional resources:
Success Checklist
You will know you have successfully completed this activity when:
The worksheet is filled out without going over weekly available hours (168)
All items from the high priority list fit into the spreadsheet without overlap
---
Level 2 – What you can do to speak to someone else for help
Finding time management advice through TED Talk videos
Task: Watching and reflecting on TED Talk Videos on Time Management
Time commitment: This activity may take between 1 (maybe 2) hour(s) to complete.
Steps to complete:
Reflect with friends on how your time budgets can be improved using the advice from the TED Talk videos
Success Checklist:
You will know that you have successfully completed this activity when:
You've watched and reflected on the videos
You've readjusted your time budget to reflect any new understandings of time management
---
Level 3 – What you can do to share what you've learned with other students
Organizing an 'Hour of Power' group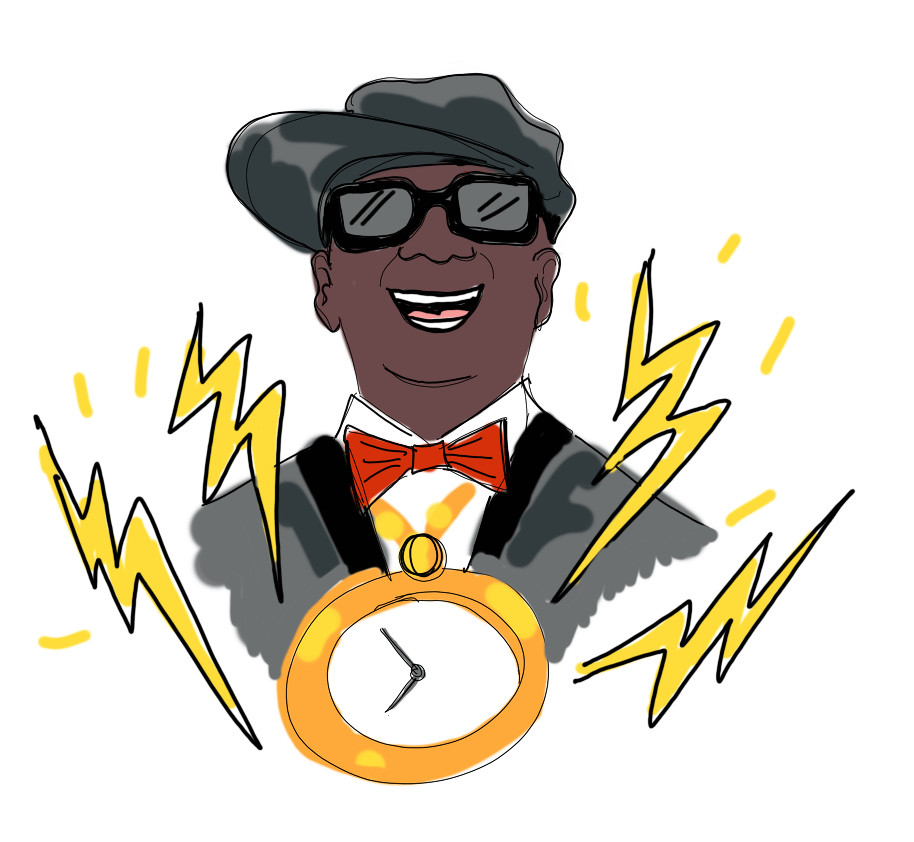 Task: Hour of Power
Time commitment: This activity will take 1 hour to complete.
Steps to complete:
Gather a group of friends in a workspace
Set a timer for one hour
Completely focus on one individual task or project until the timer goes off. You can make a game of seeing how much you can get done before you hear the alarm.
Dig Deeper
Here's How You Can Use a "Power Hour" to Get Things Done
Success Checklist
You will know that you have successfully completed this activity when:
You've decided on an activity for your hour of power
Your one-hour timer goes off and you see how much you achieved!