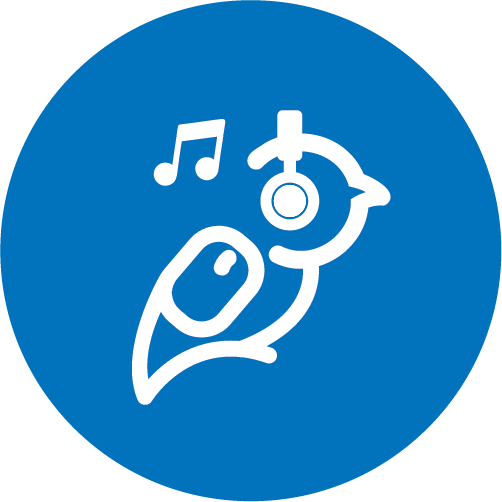 There were enough fabulous people contributing to this project (built in 2021-2022) to fill up an end-credit scene like in the movies. So we made one! We used more of the great music crafted by the Seneca College Independent Music Programs.
THE LIBERATED LEARNER Project Credits
All Project Music by students of Seneca College's Independent Music Programs
In this video:
Blister By Abraham Josiah
Also:
Syntax Err By Chillmatic
Derek@trentU By MachismonoIan Peres
Euphoria By Nick Grier
ISOLATION By WILLCANLOFI
Listening By The River By Ian Marc
Rectangles By Nick Grier
Coordinated by: John Switzer
Beats To Study To Videos Starring:
Liam Peart
Madison Rose Rodrigues
Aimee-Marie Anctil
Tate Garron
Dana Jamaleddine
Mackenzie Taylor
WICKED PROBLEM STORY TELLERS
Courtney Reader
Opeoluwa Mosuro
Aidan Burns
Fariha Tabassum
Vipin Chandran
Mridul Harbhajanka
Jackson Donnelly
Hilary Marshall
Andrew MacKay
Anna Scott
Parth Bhagat
Hidaya patel
Firas Anabtawi
Sarah Rose
Diya Shah
Catherine McDonald
Dawn-Marie Potter
Jeesa George
India Boudreau
Addy Strickland
Dishita Shah
Laura Little
Rishi Nandela
Roohina Ismail
Asa Reynolds
Lynn Awu Cole Oben
Molly Flindall-Hanna
Fabian Castillo
Eunice Wong
Samer Rmeile
Nameera Makani
B. Mcculloch
Sarah Walker
Kunal Bhatia
Dana Jamaleddine
Dana Carbone
Kalakriti Padmashali
Joshua White
Shenel Boyce
Maithili Dixit
Julia Coppa
Mitch Huguenin
Ather Shabbar
Mathilde Chagnon
mohammed
Brandon Mailloux
Marlee Allen
Ifeoluwa Onilude
+ 21 Anonymous participants
PROJECT LEAD TEAM
Trent University
Terry Greene – Project Lead
Brad Keizerwaard – Administration
James Bailey – Multimedia Design
Bethany Brown – Graphic Design
Christian Metaxas – eLearning Design
Harmanjeet Kaur – eLearning Design
Richa Kansal – eLearning Design
TECHNOLOGIST MODULE TEAM
Seneca College & Brock University
Krisha Amin – Student Co-Designer
Sarosh Namdar – Student Co-Designer
Cherise Smellie – Student Co-Designer
Maja Suchowierski – Student Co-Designer
Alex Venis – Instructional Design
Giulia Forsythe – Pedagogical Support
NAVIGATOR MODULE TEAM
Cambrian College and Nipissing University
Jupsimar Singh – Student Co-Designer
Brittany McBride – Student Co-Designer
Heather Carroll – Instructional Design
Laura Sinclair – Resource Curation
Marnie Seal – Resource Curation
Sarah Wendorf – Module Lead
Jenni Hayman – Administration
Pat Maher – Administration
COLLABORATOR MODULE TEAM
McMaster University and Trent University
Dana Jamaleddine – Student Co-Designer
Asa Reynolds – Student Co-Designer
Liam Peart – Student Co-Designer
Sevda Montakhaby Nodeh – Student Co-
Designer
Joanne Kehoe – Instructional Design
Terry Greene – Instructional Design
LEARNER MODULE TEAM
University of Windsor
Trevor Winchester – Student Co-Designer
Harsh Bhavsar- Student Co-Designer
Rana Kilani – Student Co-Designer
Patrick Carnevale – Multimedia Development
Dave Cormier – Module Lead
EVAULATION STRIKE FORCE TEAM
Madelyn Poulin
Patrick Carnevale
Mikayla Paesano
FINAL EVALUATION
Kyle Mackie
ENGLISH TO FRENCH TRANSLATION
Sadnah Ramsurn
Claudia Buscemi Prestigiacomo
Jean Marcelin
The Liberated Learner Project is licensed under a Creative Commons Attribution-
NonCommercial 4.0 International License, except where otherwise noted.