Introduction
During a semester, there are many tasks that need your time, energy, attention, and care which can get stressful. To achieve your desired academic goals, you must find a way to balance the required tasks with your time, energy, attention and care. This section can help give ideas on how to find and maintain an academic balance to be able to do things you want to do, in a less stressful way.
Managing your time and energy so you can complete everything you need to be a key part of school. Poor management of these resources can lead to negative consequences such as poor productivity, decrease quality in assignment, and missed opportunities to further your learning and understanding. It can make achieving your goals more difficult and add unneeded stress.
Techniques to help you improve time and energy management.
Avoid burnout

Knowing your limit to how much time and energy realistically you can use during a day is key to avoiding burnout. Always putting in 110% of your energy into each assignment will create unnecessary stress and frustration when you only need to put in 80% to achieve your goals.

Analyze your assignments so you can identify when you should either use a lot of your energy or save energy.
Understanding when you get diminishing returns

Avoid receiving diminishing returns for the time and energy you spend studying. You can switch to another study assignment when you feel like your productivity has dropped on the current assignment.

This ensures that you are always working productivity and benefiting the most from the time and energy you are using.
Reflect on your past usage of your time and energy

Reflecting on how you spent your time and energy in the past can help you improve your time and energy management in the future. Analyzing what went good, and what went not according to plan and help you form an idea on how to approach future study assignments.
Prioritizing
Knowing what assignments to do first, second, and third can help reduce stress, improve your resource utilization, and improve your academic balance as you work towards your goals. There are multiple methods of planning and prioritizing you can use but each has their positive and negative outcomes. Depending on the situation you find yourself in, the methods below can be used to help you focus on your important priorities.
Method 1: Important and urgent assignments

This method of planning prioritizes the most important and urgent assignments to complete so you can stay on track to meet your goals. The other assignments are secondary.

Using this method will keep major activities moving forward and can be effective when you want to finish multiple assignments or tasks quickly.

This method requires you to pick the most important assignment to do, which can be difficult when you are given too many important assignments. Also, that the other less important or less urgent assignments can nag you and make you worry about not having enough time or resources to complete them.
Method 2: Build momentum

Similar but opposite to Method 1, this method to prioritize is to do the easy and shorter activities first. The idea is to build momentum by completing smaller or easier tasks first then the larger, more important tasks.

With this method you can get more things checked from your to-do list, so you are able to get ahead in school. Every time you complete a task, it can give you a boost of motivation to continue studying.

It is easy to spend too much time and energy on minor tasks, so you may not have enough time or energy to do the difficult, important tasks. To use this method effectively, you must not make the short-minor task into long-minor tasks.
Method 3: Relative prioritizing

This method of planning incorporates parts of Method 1 and 2 as it takes into accounts your resource capacity by mixing short, easy activities with the longer, harder activities. Instead of doing all the easy or hard activities back-to-back, you mix it up based upon your motivation for each activity. You can begin working on the major activities when your mind is fresh, then take it easy with easier assignments as you recover and rebuild momentum to tackle the next major activity.

This method can reduce the chances of getting mired down by the constant work demand of school. Changing the thing you are working to align with your resource capacity and motivation provides a better solution than Method 1 and 2 on how to keep productive.

To use this method effectively, you should not make short minor tasks into longer minor tasks. Finishing these shorter tasks is a way of building momentum to tackle other tasks quicker and better.

Regardless of which method you feel best suits your situation, it is always recommended to write down the tasks and assessments.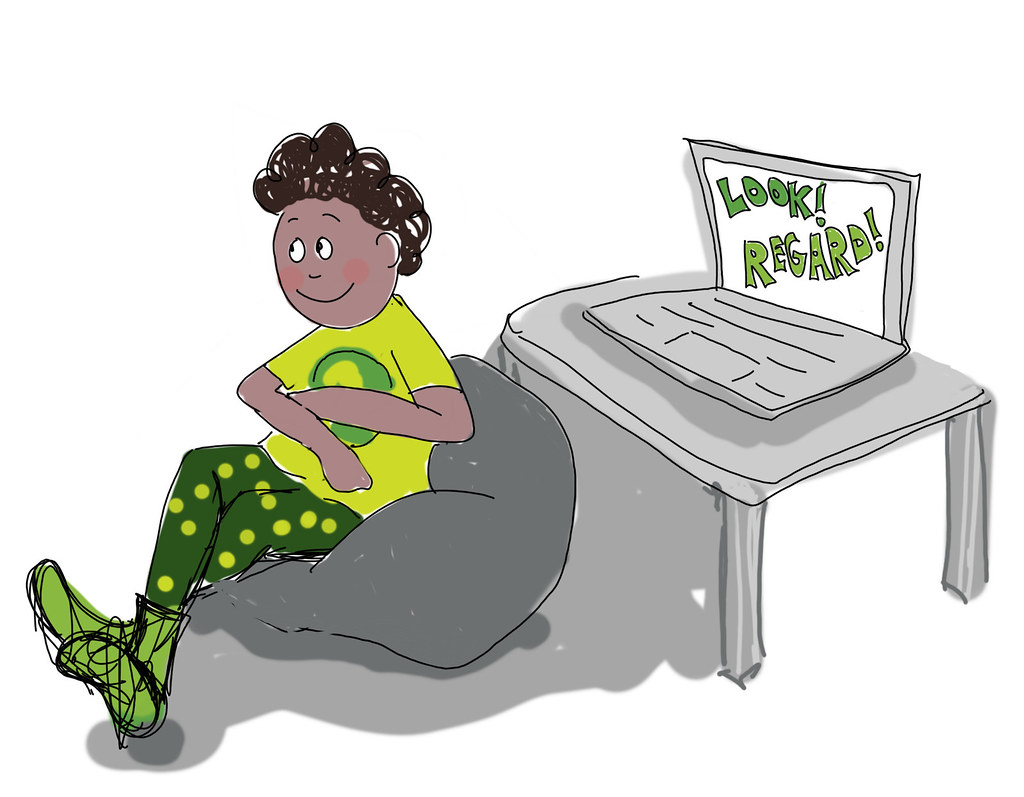 After studying for numerous hours, you may get fatigued or receive diminishing returns for time and work quality. It can be an innovative idea to take a small break to refocus. Below are some recommendations from students:
Get up and stretch for a few minutes after sitting down for so long. Yoga stretches can be used to stretch out your body and to refocus your thoughts.
Spend a few minutes looking away from a computer screen, especially looking longer distances. Going for a short walk can be a part of this.
The length of the break will depend on how fatigued you are. Sometimes the length will be a longer one day but shorter on another day.
Grab a quick snack to eat. Refueling your body with food will help energize you and recover from a fatigued state.
---
Activity: Time and Energy Management Infographic
Purpose of Activity:
Use an infographic creation program of your choice to create a mind-map to help plan to reflect upon the school-life balance the student would do given 3 situations:
You have approximately 15 hours of schoolwork to do in 10 hours
You have approximately 10 hours of schoolwork to do in 10 hours
You have approximately 5 hours of schoolwork to do in 10 hours
Difficulty Level:
Level One: 30 minutes– Spend 30 minutes on this activity to help you reflect on your own values, beliefs, challenges, barriers, successes, and goals.
Level Two: 1 hour – Spend 1 hour on this activity to help you reflect on your own values, beliefs, challenges, barriers, successes, and goals.
Level Three: 2 hours – Spend 2 hours on this activity to help you reflect on your own values, beliefs, challenges, barriers, successes, and goals.
Learning Outcomes:
Students are able to better identify what they will do in a similar situation, and adjust unbalanced school-life actions.
Students are able to apply graphic design principles such as text and colour to create an infographic.
Task:
In this activity, students will need to create infographic to describe the school-life balance they would be aiming for when situated with different amounts of schoolwork loads. The graphic must incorporate the three situations, information about time management, energy management, and prioritization.
Students can use any design software of their choice – including those recommended in the module itself, or any other software they are comfortable with.
Students should submit their graphics (as long as they feel comfortable) as a JPEG or PDF.
How to Complete This Activity:
Review the content in the Academic Balance section of the Learner Module
Sketch out a rough design for the infographic
Choose a design software to create your infographic
Create the graphic using the software. Remember to include information about time management, energy management, and prioritization.
Review and revise the infographic
If you feel comfortable with sharing your infographic, submit it
An Example:
What do I do with this?
If you are playing along using the Liberated Learner Work Binder, upload your infographic to the Learner Module folder.
If this is the only Liberated Learner activity you plan to do, then save the file wherever you'd like.