Introduction
Peroni "THE TRUE TASTE OF ITALY"
Founded in 1846 by Francesco Peroni in the small town of Vigevano in the region of Lombardia, Italy. 18 years after starting his company the distribution started to work its way into Rome. Francesco's son Giovanni began operation at the Rome location. (Eataly, 2019) This beer became incredibly popular very quickly in the early years of production and still to this day remains one of Italy's most popular beer brands. (Peroni, 2020) Peroni has since expanded into an entire lifestyle ranging from fashion to travel and food.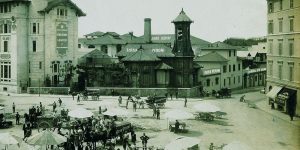 Origins
Peroni was founded by Francesco Peroni in 1846 in the small town of Vigevano, near Genova in the region of Lombardia, Italy. Being a mountain region, this was the perfect place for a brewery because the water used in the brewing process was meant to be soft water with "low carbohydrates" the glacier water was ideal for creating this beer. (Peroni, 2020)
Due to the high demand of Peroni another location was opened in Rome, the Capital City of Italy. In 1864, this brewery in Rome was led by Giovanna Peroni, the son of Francesco. This location soon after became the Peroni headquarters. (Prosecco, 2019)
Brewed with "Italian Maize: A blend including Nostranodell'Isola, Hops: Saaz-Saaz and Hallertau Magnum, Barley: Two-row spring barley, Water: Pure, 'soft water', with low carbonate." (Peroni, 2020) Nostranodell'Isola helps give "Peroni beer a distinct clarity and a light, golden colour reminiscent of prosecco." (Eataly, 2019) These ingredients helped "create a distinctive pale, medium-strength beer." (Peroni, 2020)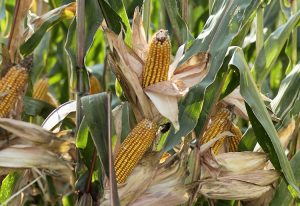 Milestones
During the early years Peroni started off in a small town in Italy which then expended further into Rome in 1864. After eight years of producing beer in the capital city of Italy, Peroni decided to make this the home for their headquarters. As the years passed Peroni became Italy's largest brewery.  During the 1950s the "quiet revolution" caused beer consumption to increase this helped Peroni to grow over the next few years. This boom resulted in people flocking to bigger cities, Rome being one of them. In the 1960s after the second world war Peroni became known by an array of famous and wealthy people. In 1968 Peroni introduced many advertising campaigns. They designed a nautical theme, which paid tribute to the sailing world. This was a passion that was loved by the Peroni family. (Peroni, 2020) The 1990s were the years Peroni took off and became a brand known worldwide. In 2005 Peroni was purchased by South African Brewing company and re branded but kept the iconic blue ribbon on the bottle. The blue ribbon originated when the "Luxury Italian liner SS Rex won the coveted 'Blue Riband' which was a prize awarded for the fastest crossing of the Atlantic by passenger liners. Since then, the SS Rex has become a symbol of national pride, inspiring the name of Peroni Nastro Azzurro 30 years later." (Peroni, 2020)
Brewing Science and Industrialization
1846, in the tiny town of Lombardy, Italy the very first Peroni recipe was created. In 1864 the beer popularity grew exponentially and they were forced to move opperations to Italys capital city, Rome. Here you can find Peroni's headquarters. While designing the brewery care and consideration was taken into account, Gustavo Giovanni was an Italian architect. When designing the Peroni brewery he used detailed knowledge of Italian history (Eataly, 2021) He created the brewery with a modern approach "and put a distinctive twist on the historic buildings he respected so much". (Eataly, 2021).  Throughout the years an increase in popularity led to newer, more modern breweries in Rome. Peroni's original brewery was transformed into the Museum of Contemporary Art of Rome in 2002. In the museum there is art dating back to the 1960s all the way up to today. (Eataly, 2021). Peroni beer's first advertisement appeared in 1910 this helped to make the brand more popular. Peroni beer was heavily available throughout Italy in the 1960's from there they widened their distribution in 1990's they became a truly international beer. (Beer and Brewing, 2021)
Beer Style
Peroni beer style is considered to be a modern "international lager' which contains corn grits and malt. It is best to serve this beer cold. Peroni is a "pale" style lager, lagers are the most popular beer styles in the world today. Lagers use what is called a bottom fermentation, this results in a crisp, clean, refreshing finish accompanied by bitterness, citrus, and spice. Peroni's original lager is 4.7% (ABV). Throughout the years Peroni has evolved Nastro Azzuro is a premium lager which launched in 1963 and is 5.1% ABV. This beer also contains corn grits and malt but emphasis's on the malt a lot more then the original international lager. Peroni's strongest beer is called Peroni Gran Riserva, at 6.6% ABV. ( Keith Villa, 2021)
The Blue Ribbon
WWI WWII ERA
The impact of the wars helped build what we know today as the Peroni brand. In the 1960's post war modern Italian creativity met the industrial world of beer and breweries. This economic boom lead to Peroni being discovered by international jet setters this included powerful politicians and Royals. (Peroni, 2021) Italy went from a "relatively poor country to one of the most economically and socially advanced countries of the world." (Britannica, 2021) Many famous Italian brands came out of this era such as Valentino, Versace, Prada, Armani, and Dolce & Gabbana.
Consolidation
Peroni, among many other beer companies are being effected by consolidation and globalization. The competition between major beer brands has grown exponentially as time goes on. With so many micro breweries and craft breweries  the bigger beer companies have been buying more and more beer companies in hopes to create bigger beer empires. Budweiser brewer Anheuser-Busch InBev agreed to a 2 million dollar deal to sell Peroni in hopes of taking over SABMiller. "SABMiller plc is a company formed by the 2002 merger between South African Breweries Ltd and the Miller Brewing Company of the United States." As of 2010 SABMiller had holdings in Peroni beer.(Beer & Brewing, 2021)
Marketing and Branding
Over the years Peroni beer has worked hard in expanding their platform to reach all parts of the world. Starting in 1864 moving their headquarters to Rome Italy due to high demand. In 1933 a luxury Italian passenger boat was awarded the 'Blue Riband' for the fastest boat crossing over the Atlantic Ocean. The boats name was the SS Rex which "inspired the name of Peroni Nastro Azzurro" (Peroni, 2021) The blue ribbon was a monumental moment in time and has branded this beer for over 150 years. During the 1950's, Peroni experienced evolutionary growth throughout Italy and continued into the 1960's. The 1960's is when Peroni started marketing to " international jet setters, powerful politicians, wealthy royals, as well as A-list actors." They flocked to Italy to get a piece of "la dolce vita which means (the sweet life)." (Peroni, 2021) This was part of Peronis marketing campaign. Moving through the 1960's Peroni launched many advertising campaigns which were extremely successful and essential to the brand. Peroni marketed with nautical themes, this paid "homage to the sea and sailing world, a passion strongly held by the Peroni family." ( Peroni, 2021) In 2005 Peroni opened a store called 'Emporio Peroni'. With this store they re launched internationally. Emporio brought a lot of conversation and interest as only window shopping was allowed. 2012 Peroni created its own opera this marketing strategy was to focus on its Italian heritage. Over the years Peroni has blossomed into more than just a brewery they have created an empire consisting of fashion, travel, design and food.
Iconic Blue Ribbon and Nautical Marketing
Modern Era
Peroni has been using neolocalism to get back to their roots and re-establish their connections In Italy.
One of Peroni's main marketing strategies is beer tourism, Peroni has been using this "industry" for quite sometime. It started in the 1960's bringing famous people and international travellers to Italy. Branding Peroni as an international beer helped to bring people to the place where Peroni was created, Italy.
As many other brewers, Peroni is incorporating many technological advances. Aside from being the world's number 1 premium Italian beer. (Peroni, 2013) Some of the innovations Peroni has adopted in the modern era are packaging. To keep things up to date Peroni released limited edition packaging for their 50th anniversary, but still stayed true the the "blue ribbon". Over the past 50 years they have stayed true to their "core values of rich Italian heritage, exceptional quality and superior taste." Peroni has partnerships with many style icons and famous designers in the fashion industry.(Peroni, 2013)
Peroni Fashion Runway
SALUTE!!
References
Baker, R. (2012, July 6). Peroni to create branded opera.  https://www.marketingweek.com/peroni-to-create-branded-opera/
Beer and Brewing. (2021, April 5). SABMiller. https://beerandbrewing.com/dictionary/x2RD1fsm5n/
Britannica. (2021, January 1). Italy from the 1960s. https://www.britannica.com/place/Italy/Economic-stagnation-and-labour-militancy-in-the-1960s-and-70s
Craft Beer and Brewing. (2021, March 4). The Oxford Companion to Beer definition of Peroni Brewery,. https://beerandbrewing.com/dictionary/boQtwUIHnr/#:~:text=From%20its%20early%20days%2C%20Peroni,%E2%80%9CBlue%20Ribbon%E2%80%9D%20in%20Italian.
Eataly. (2019, January 01). Meet Peroni: The Story Behind Italy's Iconic Beer. https://www.eataly.com/us_en/magazine/eataly-stories/meet-peroni/#:~:text=Peroni%20was%20founded%20in%201846,creating%20a%20clean%2C%20refreshing%20brew.
Eddings, B. (2020, April 16). What Is Lager Beer? https://www.thespruceeats.com/definition-of-lager-353244
Peroni. (2021, March 5). THE STYLE AND EVOLUTION OF THE HISTORIC PERONI BREWERY. http://www.peroniitaly.com/news/design/style-and-evolution-historic-peroni-brewery
Peroni. (2020, January 01). Made in Italy.  http://www.peroniitaly.com/about/madeinitaly
Peroni. (2020, January 01). Timeline. http://www.peroniitaly.com/about/timeline 
Peroni Nastro Azzurro – The Taste. (2017, Febuary 3). Ireland , Ireland, Ireland. Retrieved from https://www.youtube.com/watch?v=9nhDYZWhDi8 
Prosecco. (2019, May 29). The History Of The Peroni Brewery.  https://www.thecraftcartco.co.uk/the-history-of-the-peroni-brewery/

The Gaurdian. (2019, April 19). Peroni and Grolsch sold as AB Inbev and SABMiller deal nears. https://www.theguardian.com/business/2016/apr/19/peroni-and-grolsch-sold-as-ab-inbev-and-sabmiller-deal-nears