Chapter 11: Technology Introduced
Technology Introduced
Calculator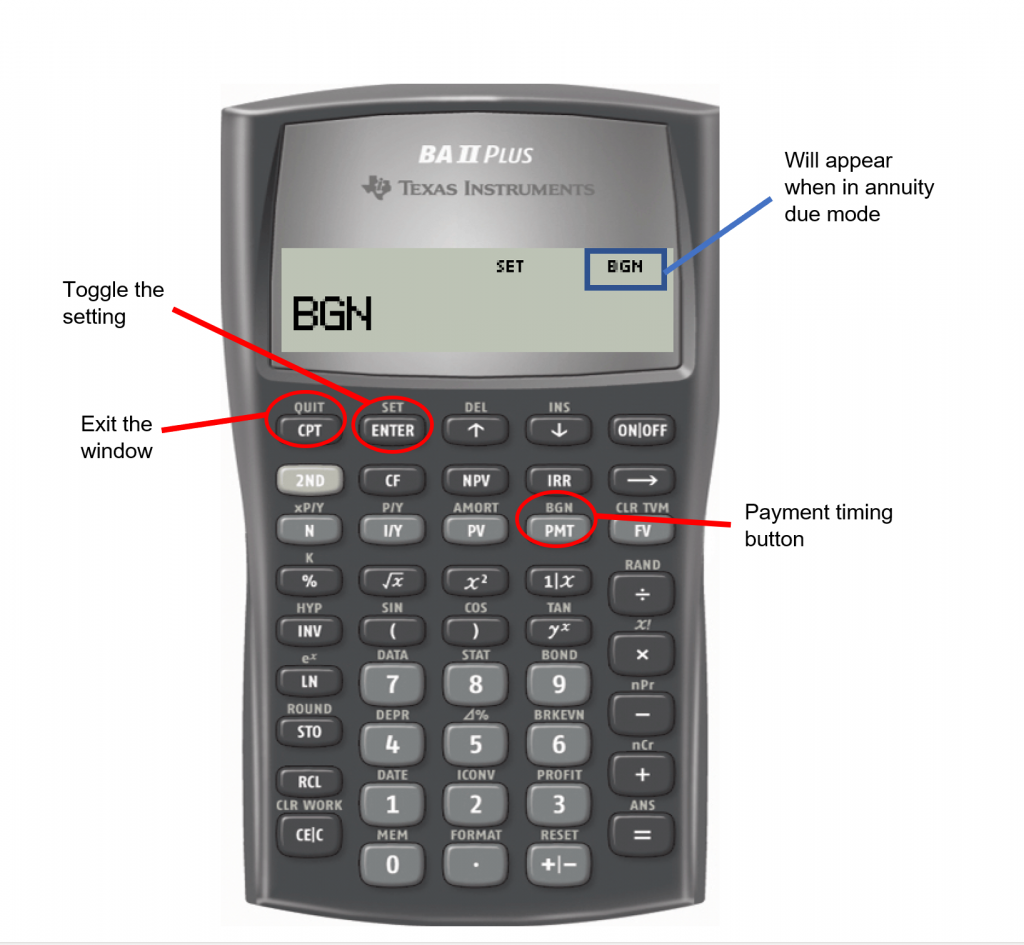 Annuity Type Settings
The calculator default is for END mode, which is the ordinary annuity.

The annuity type (payment timing) setting can be found on the second shelf above the PMT key. This function works as a toggle.

To toggle the setting, complete the following sequence:
2nd BGN (the current payment timing of END or BGN is displayed)

2nd SET (it toggles to the other setting)

2nd Quit (to get out of the window)
When the calculator is in annuity due mode, a tiny BGN is displayed in the upper right of your calculator.
Image Description
Figure 11.C: BAII Plus Calculator identifying BGN (will appear when in annuity due mode). Exit the Window, Toggle the Setting and Payment Time Button identified. [Back to Figure 11.C]