6.17 Trees: Structural ambiguity
When we talked about compounds, we saw a first example of structural ambiguity: cases where the same string of morphemes can have more than one structure, with each structure corresponding to a different
interpretation.
The same thing is found in syntax. Consider the following example:
| | | |
| --- | --- | --- |
| (1) | | I saw someone with a telescope. |
This has two possible interpretations:
I was using a telescope, and I saw someone. (PP modifies VP)
I saw someone, and that person had a telescope. (PP modifies NP)
In the first interpretation, the prepositional phrase [PP with a telescope] modifies the verb phrase headed by saw. In the second interpretation, the same prepositional phrase modifies the noun phrase someone. These two structures are illustrated below: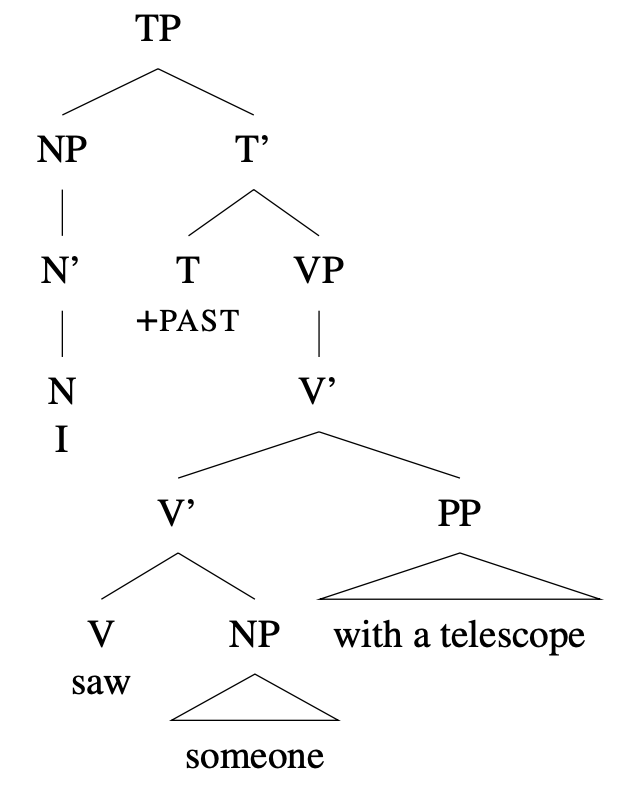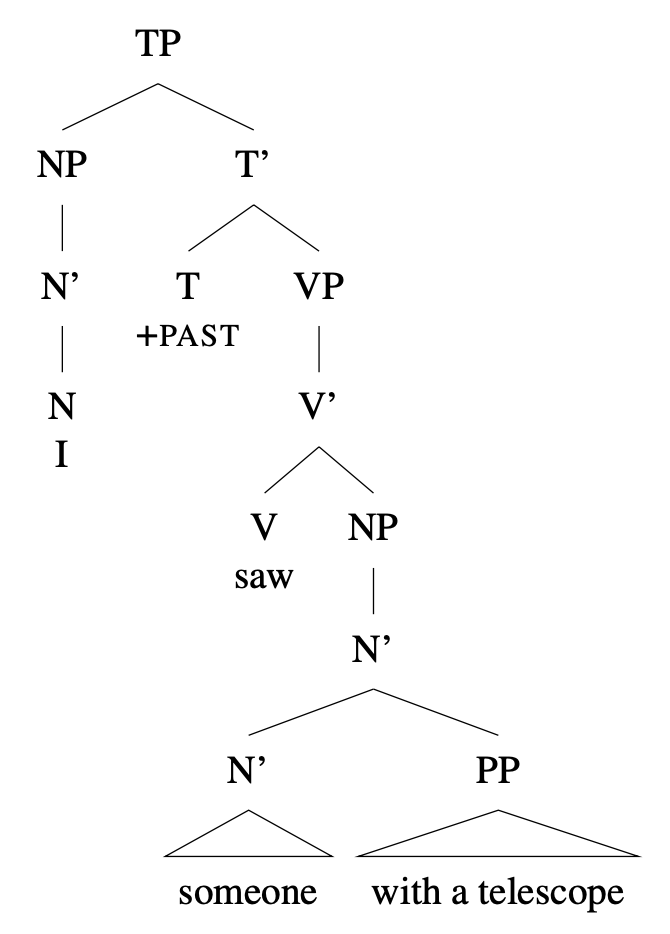 The same will be true for other cases of structural ambiguity—each meaning will correspond to a different potential tree structure.