Amna Azhar, software developer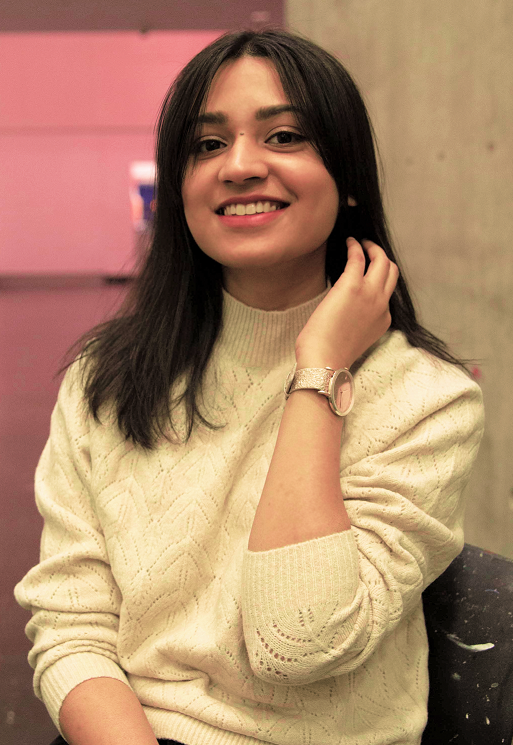 Amna is a research assistant in the Adaptive Context Environments Lab at OCAD University. She has previously worked on extended reality entertainment projects and has developed interactive VR, AR, and Hologram exhibits for Museum. She is currently exploring artificial intelligence & machine learning (i.e., soft-computing via neural networks and fuzzy logic) in mixed reality agent systems and their user experience in the context of adaptive interfaces. Amna is interested in doing multidisciplinary projects for the design and development of novel applications focused on assistive and rehabilitation technologies.
Explore Amna's major project, Virtual Reality Storytelling for Older Adults, and connect with Amna on LinkedIn.
Sara Boback, web accessibility professional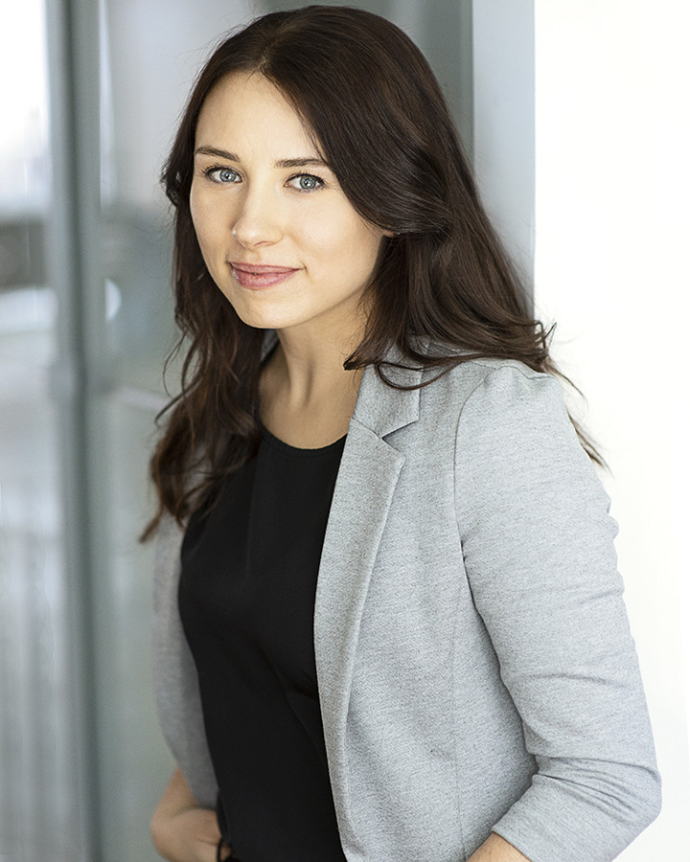 Sara is an inclusive designer and web accessibility professional working in the public sector. She enjoys working with teams to bridge the gap between accessibility and usability and increase understanding of human-centered approaches. Sara is currently working on the social assistance portfolio in Ontario where she is focused on user research and accessible product design.
Explore Sara's major research project Designing Inclusive Digital Experiences for Neurodiversity and connect with Sara on LinkedIn.
Jason Burke, Addressable Media Buyer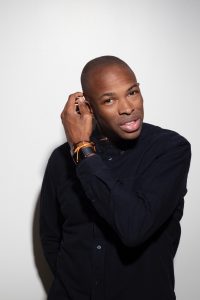 Ever since Jason was a child, he wanted to be a designer. Growing up he was inspired by art, culture, fashion, hip hop, sports and technology. Books have been embedded in his life for as long as he can remember. Books offer an opportunity to experience a perspective and reality different from our own, and this is why his parents spent countless hours building community connections and teaching others how to be trailblazers through Burke's Bookstore because books and education are his family's legacy. Fast forward to today: All Jason can think about are the experiences he has collected over the last three decades in his snkrbox and his desire to share this collection of learnings with you in the age of digital transformation. These books helped shape his way of thinking and why Social Justice through Art and Expression is the only way forward for him at this stage of his life.
Explore Jason's major project, The Black Aesthetic – Delivering Diversity Through Big Data, and connect with Jason on Linkedin, Facebook, Instagram (@SnkrBox), and Twitter (@SnkrBox_Inc). You can also check out his website at SnkrBox.com.
Jennifer Cao, service designer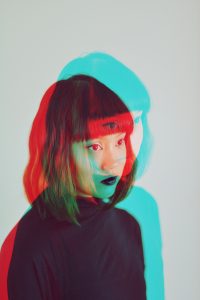 Jennifer is a Service Designer creating products and experiences with brands in public transportation, finance, energy and loyalty. She is a co-organizer with intersectTO, a community group for people who identify as Black, Indigenous, and people of color (BIPOC) creating an online and in-person space where BIPOCs can learn tech skills, find collaborators, and hold critical discussions on how tech affects communities of color. Past events include a conference on digital justice, community talks, hackathons and portfolio reviews. Read about intersectTO's work on CBC Spark + more about her design process and career journey on People of Color in Tech.
Explore Jennifer's major project, Absent Presence – Intergenerational Trauma and Healing through Oral History, and connect with Jennifer on LinkedIn.
Isabel Casanova Ledesma, strategic designer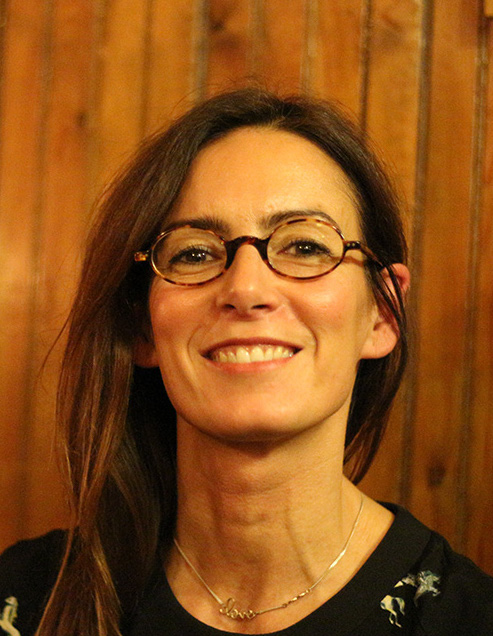 Isabel is a strategic designer based in Toronto, Canada. She has many years of experience in different design disciplines, from service design to product development and strategy, providing a comprehensive perspective and deep understanding of how digital products and services are made and delivered to the end-user. Throughout her career, Isabel has worked with a wide range of international companies in media, finance, telcos, travel, and energy across Europe and America.
Explore Isabel's major project, Improving Inclusion in Digital Design, and connect with Isabel on LinkedIn, Twitter (@isabl), and her website at IsablCasanova.com.
Christine Chung, spatial & graphic designer & illustrator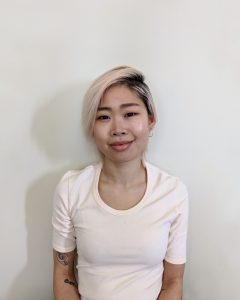 Christine is a spatial and graphic designer and illustrator based in Toronto, Ontario. Throughout her career, she has worked in various scales of design—from large-scale urban planning to fine-grain personal branding. This has led her to craft a wide range of design solutions for healthcare, transportation, residential, commercial, and cultural sectors across North America, Europe, and Asia. In her personal work, Christine is passionate about exploring the intersections of gender and cultural identity in the design process, practice, and product through illustration and experimental digital representation.
Explore Christine's major project, Virtual Communities for Chinese Seniors in Social Isolation, and connect with Christine on LinkedIn and her website at Christine-Chng.com.
Josie Gray, OER publisher & editor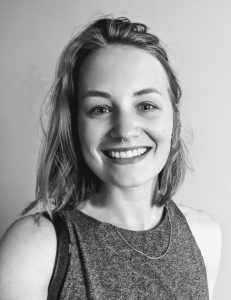 Josie is an accessible open publishing advocate who is trying to figure out what it means to be an inclusive designer. She is interested in the balance between print and digital design from an accessibility perspective, feminist approaches to publishing, and what lies beyond providing "access" to information. She currently works for BCcampus in Victoria, B.C., where she manages their B.C. Open Textbook Collection and provides training and support for B.C. faculty publishing open textbooks. Josie has been learning and teaching accessibility in the context of OER since 2016.
Explore Josie's major project, Equity in OER Publishing, and connect with Josie on LinkedIn or Twitter (@josiea_g).
Jennie Grimard, graphic designer & educator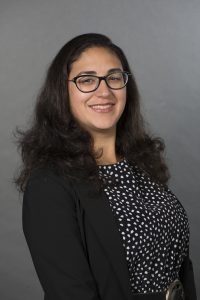 Jennie is a freelance graphic designer and the program lead for the Graphic Design for Print & Web certificate in the Faculty of Media and Creative Arts at Humber College in Toronto. Over the last decade, she has taught design to a range of students at Humber College—from first years to professionals looking to upgrade their skills. As an educator, accessibility in the classroom has always been a priority and she has worked on several initiatives at Humber to create resources for students, faculty and the digital design community. In addition to teaching, Jennie has also been working as a freelance graphic designer for various community organizations and local retailers.
Explore Jennie's major project, Inclusion and Access: Graphic Design for the 21st Century, and connect with Jennie on LinkedIn.
Jaime Hilditch, graphic designer & writer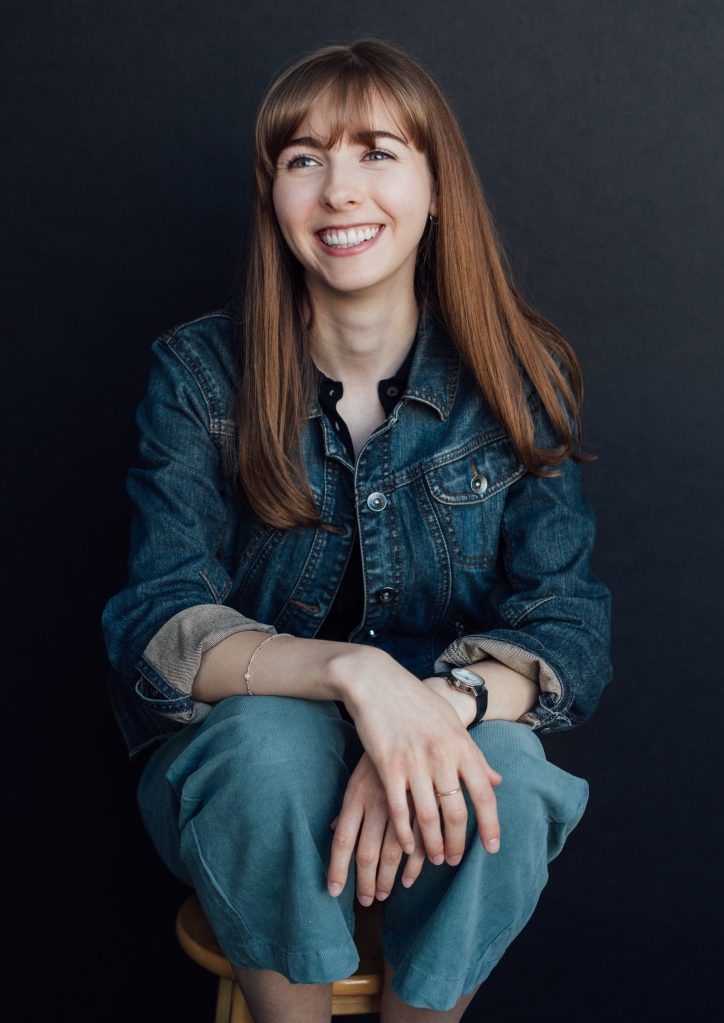 Jaime is a graphic designer and writer based in downtown Toronto. She is passionate about social design and has worked on meaningful projects, including branding for a fair fashion conference, the creation of a children's book encouraging the use of less plastic, and branding for a company focused on First Nations. Halfway through her Master's of Inclusive Design, Jaime has tackled projects looking to assist individuals with visual impairments. An early project explored the creation of feasible braille signage for university campuses.
Explore Jaime's major project, Pre-Braille Implementation in Early Education, and connect with Jaime on LinkedIn and her website at JaimeHilditch.com
Mina Jevremovic, design educator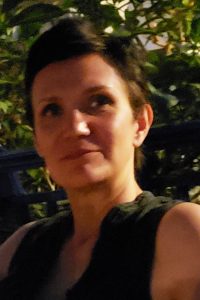 Mina Jevremovic has been an educator for over a decade. Teaching Interior Design at Georgian College has turned this incidental profession into a passion for teaching and opened up new horizons for the variety of learning styles. Year after year, she observed that catering to the individual learning styles leads to a dynamic and creative class! The awareness of neurodiversity and inclusion also comes from her personal perspective—as a mom of an autistic boy. Hence, the interest in Inclusive Design. She is currently working on a prototype that provides job interview training for individuals with ASD using VR/VM technologies.
Explore Mina's major project, Virtual Reality – Job Interview Training for Individuals with ASD.
Mitali Kamat, pediatric occupational therapist & assistive technology professional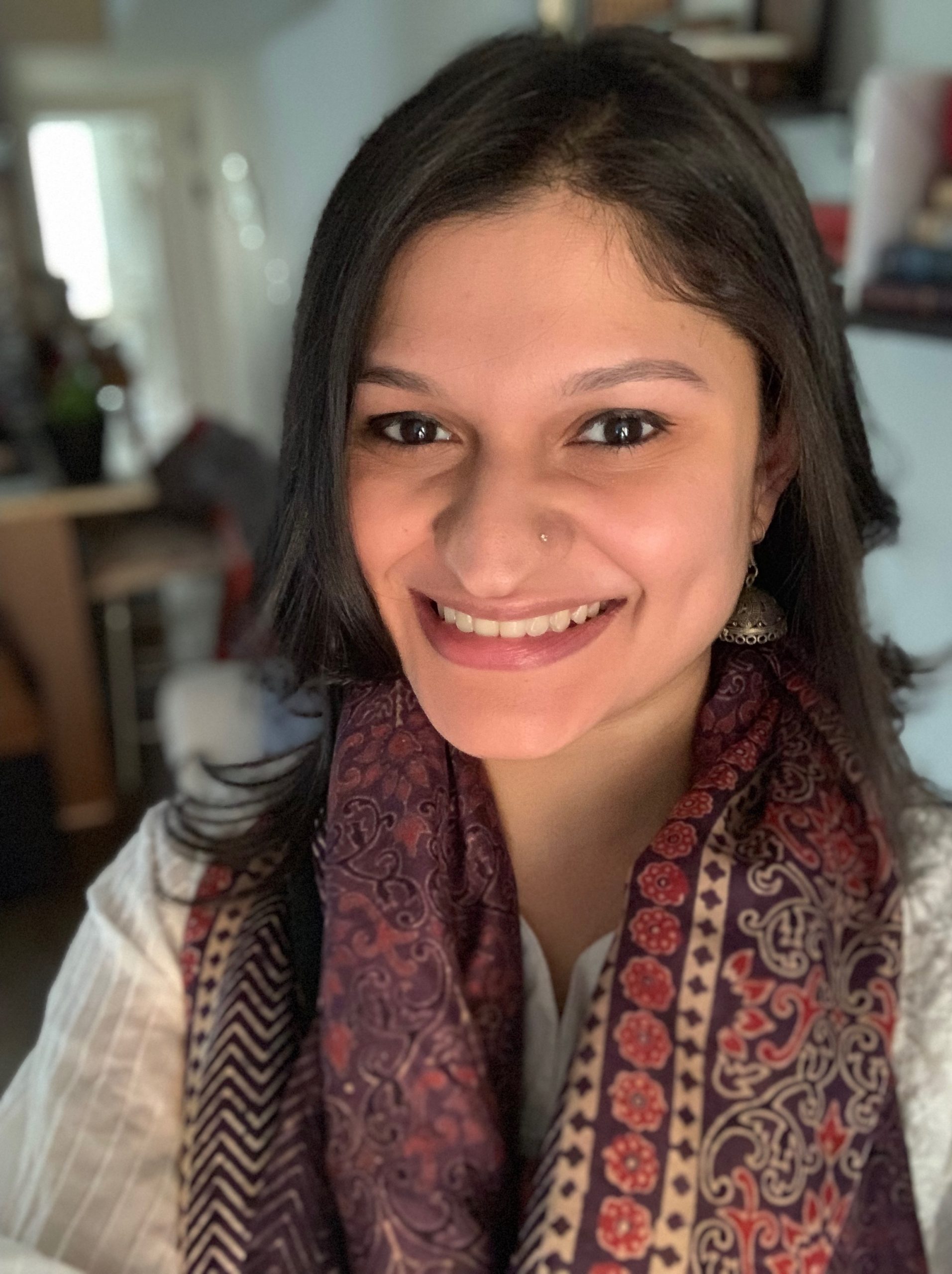 Mitali is an Occupational Therapist and Assistive Technology professional working in inner city public school districts with children with special needs for over six years. She is also working with IHCD (Boston) on a project focusing on inclusive work environments for blind and partially sighted individuals, through the Massachusetts Commission for Blind (MCB). Her key interest areas are assistive technologies and inclusive design. She is passionate about understanding more about how we can design inclusive environments in the physical and digital realm.
Explore Mitali's major project, Multisensory Graphic Communication for Blind and Partially Sighted Individuals (BPSI), and connect with Mitali on LinkedIn.
Taekyom Kim, design thinker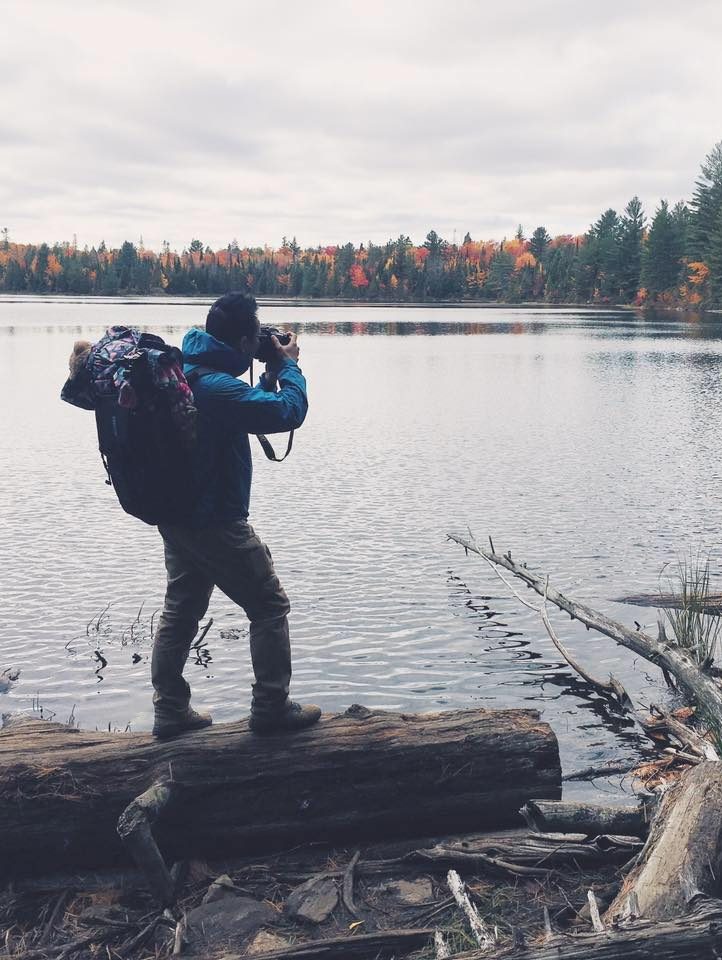 Taekyom is a Toronto-based graphic and UI/UX designer. His main focus was traditional graphic design. However, he found so much fun in digital fields of UI, UX, wireframe or web design thinking about users' better experience. He believes that the design-thinking process can be applied to various fields around us. He always challenges to solve users' problems with creative and open-minded thinking. Now, Taekyom is broadening his design-thinking theory into an inclusive design area for more accessible design solutions.
Explore Taekyom's major project, Inclusive Visual Communication for Immigrant Pregnant Women, and connect with him on LinkedIn and Instagram (@TKPresent) and check out his portfolio at ImTKKim.com.
Erin Lee, communications associate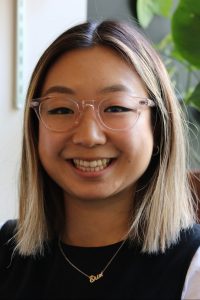 Erin Lee is a Communications Associate at the Centre for Addiction and Mental Health. She is also a Graduate Research Assistant at OCAD University. Her areas of work include health equity, immigrant and refugee mental health, global health, and e-learning for health professionals. She is currently working on a project with the Canadian National Institute for the Blind that focuses on accessible assistive technology and employment equity for blind and partially sighted individuals.
Explore Erin's major project Participatory Design of Accessible Assistive Technology Training for Blind and Partially Sighted Individuals (BPSI) and connect with Erin on LinkedIn.
Zilong Li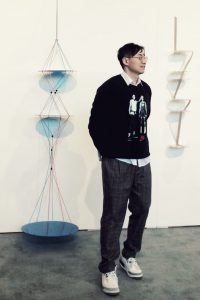 Zilong graduated from York University with a major in visual arts. His creative inspiration comes from himself. In his work, he regards myopia as an advantage rather than a disadvantage. He believes that taking off his glasses to paint will result in a blurry and hazy picture, which is also a unique beauty. After he joined the inclusive design program, he not only hoped to inspire the nearsighted people through paintings, but also through design reforms.
Explore Zilong's major project, The Headband: Passive Protection Products to Reduce the Risk of Retinal Detachment, and check out his website at CJ Visual Art.
Wanqing Liu, industrial designer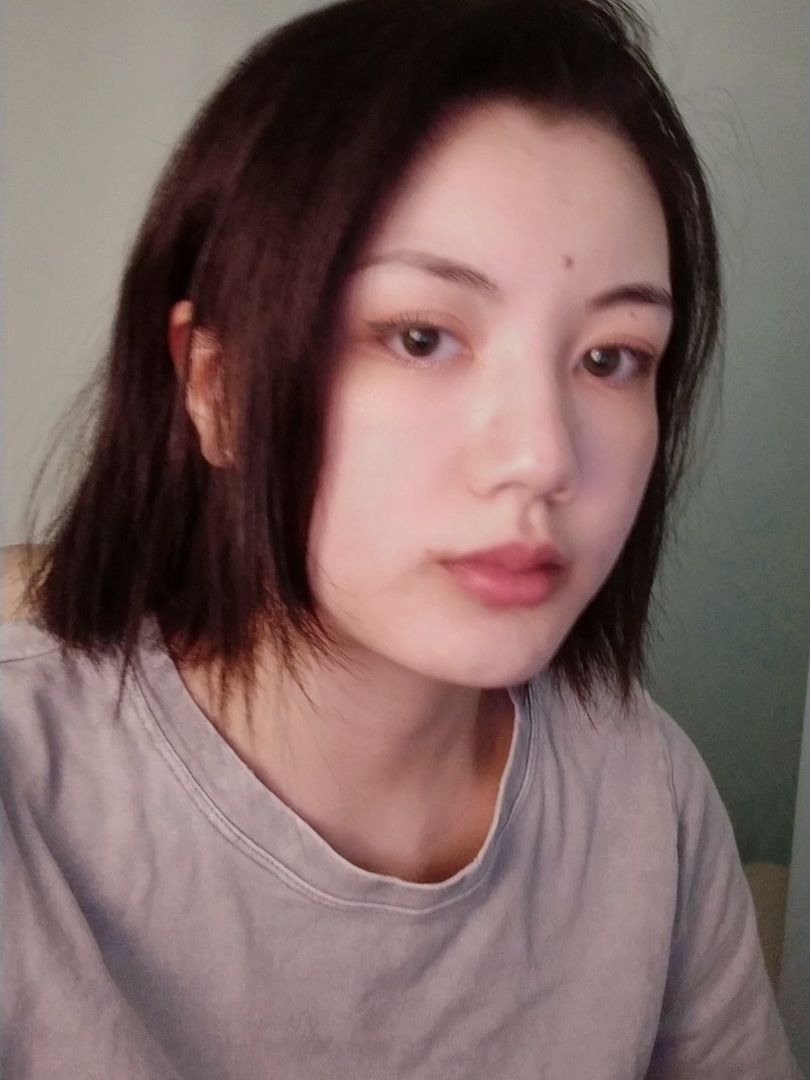 Wanqing Liu is an industrial designer graduated from South China University of Technology. The key areas which she is passionate about are toy design, graphic design, and assistive product design. She believes that the role of designers is to coordinate the relationship among human beings, objects, and environment, with their creativity and empathy. With the enthusiasm for that, she is now participating in the Inclusive Design program and would like to apply inclusive design principles into her future design.
Explore Wanqing's major project, Inclusive Music Experiences for the Deaf and and Hard of Hearing.
Melissa Ngo, family support specialist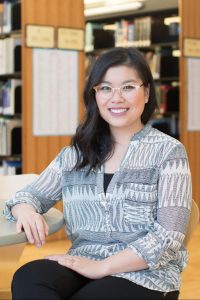 Melissa Ngo is a Family Support Specialist at Holland Bloorview Kids Rehabilitation Hospital and co-founder of Hand Over Hand Community Organization. Melissa knew she would be involved in the field of disability rights and advocacy from a very young age. With over fifteen years of work with the disability community, she strives to co-design engaging, accessible, and health literate resources for families and peer-driven programs. Her interests lie in health equity, co-creation, and community and educational program development.
Explore Melissa's major project, Choose Your Own Adventure! Co-Designing and Sharing Information with Children in Healthcare, and connect with Melissa on LinkedIn, Twitter (@MelissaNgo), and her website at HandOverHand.ca.
Caleb Valorozo-Jones, UX Designer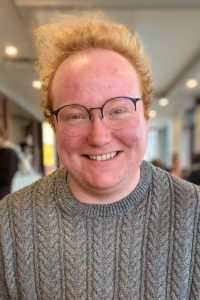 Caleb Valorozo-Jones is an inclusive and equity focused UX Designer, food allergy 'foodie', and accidental rubber duck collector. A lifelong misfit and 'edge case,' Caleb's design ethos focuses on increasing representation of marginalized groups, with specific research interests in 2SLGBTQ+ studies, Neurodiverse and Autism studies, food allergies, and digital accessibility. When he's not designing for his fellow misfits, Caleb loves to read, make music, play board games, video games, and Dungeons & Dragons, and make grilled cheeses and pretzels.
Explore Caleb's major project, Dungeons & Dragons & Neurodiversity: The Transformative and Life-Enriching Effects for Neurodiverse Adults, and connect with Caleb on LinkedIn and Twitter (@qrnrd) and check out his website CalebHannonJones.com.