9.5 Indigenous Memorials, Commemoration & Remembrance in Canada
"Every Child Matters"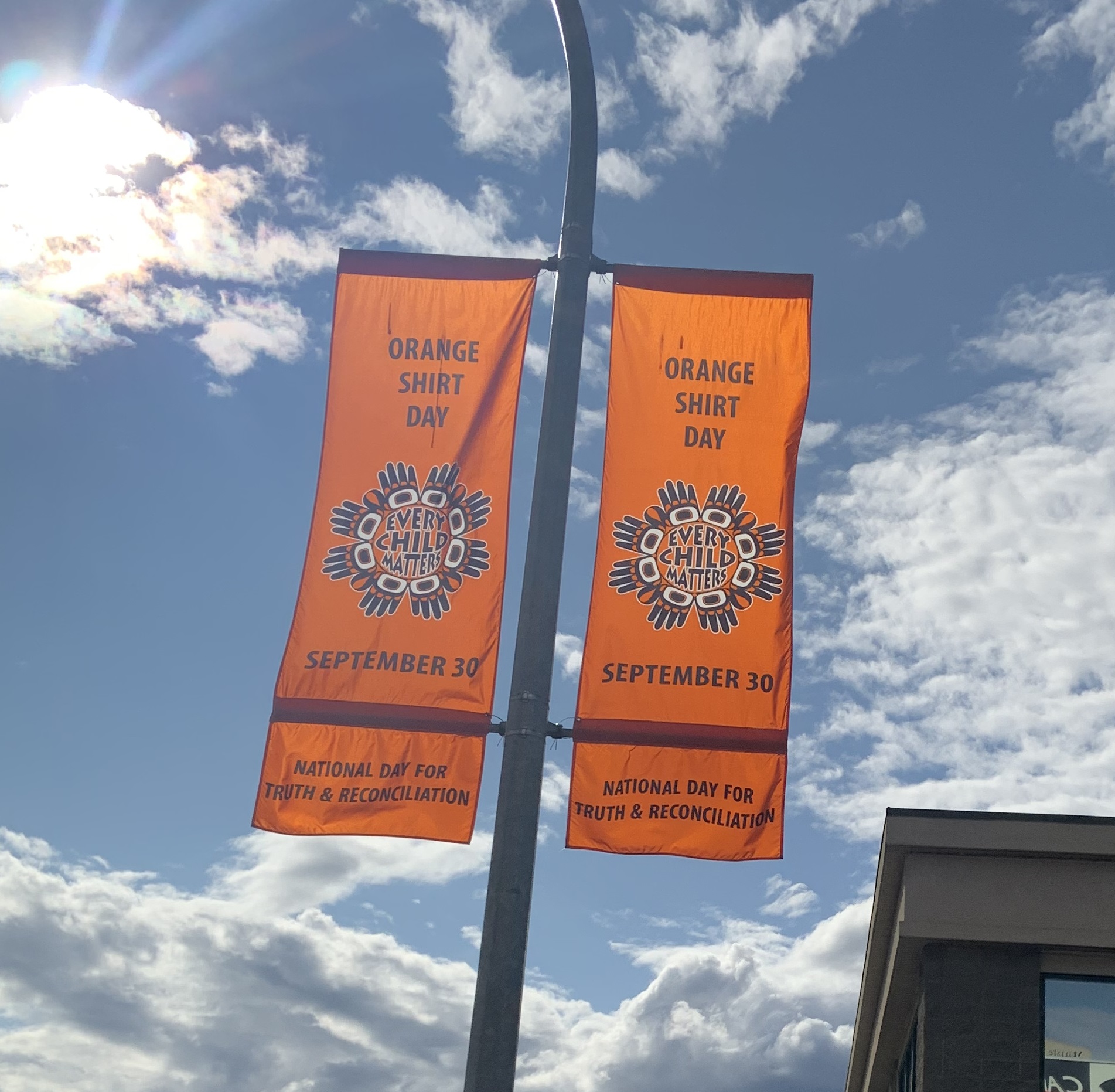 In 2021, Canadians were shocked to learn of the bodies being exhumed on the properties of previous Residential Schools across the country (Voce et al., September 6, 2021). This shock gave rise to many grassroots memorials in support of Indigenous communities in Canada (Smith, September 28, 2021). The "Every Child Matters" slogan has been used on Orange Shirt Day (which became officially known as the National Day for Truth and Reconciliation in 2021). This Memorial Day, held each year on September 30th, and the symbolic wearing of orange shirts, are the basis of grassroots efforts that serve to remember and honour the children who died in Canadian Residential Schools, the survivors, and their families (Smith, September 28, 2021, Voce et al., September 6, 2021). The memorial provides a counter narrative to official Canadian polices that resulted in genocide and a continued failure on the part of the federal government to provide an adequate response (e.g., release of government Residential School documents/records; cease court actions by the federal government to fight a Canadian Human Rights Tribunal ruling regarding the provision of services to Indigenous children living on reserves, etc.) (MacDonald, June 24, 2021). In 2021, in honour of Orange Shirt Day, a living monument to the Residential School victims was created out of children's toys and shoes on Parliament Hill in Ottawa. It served as a powerful visualization of losses endured by Canadian Indigenous peoples (Perez, 2021). The living memorial stayed in place for three weeks' time (Parliament Hill Memorial, October 22, 2021).
Murdered and Missing Indigenous Women and Girls (MMIWG)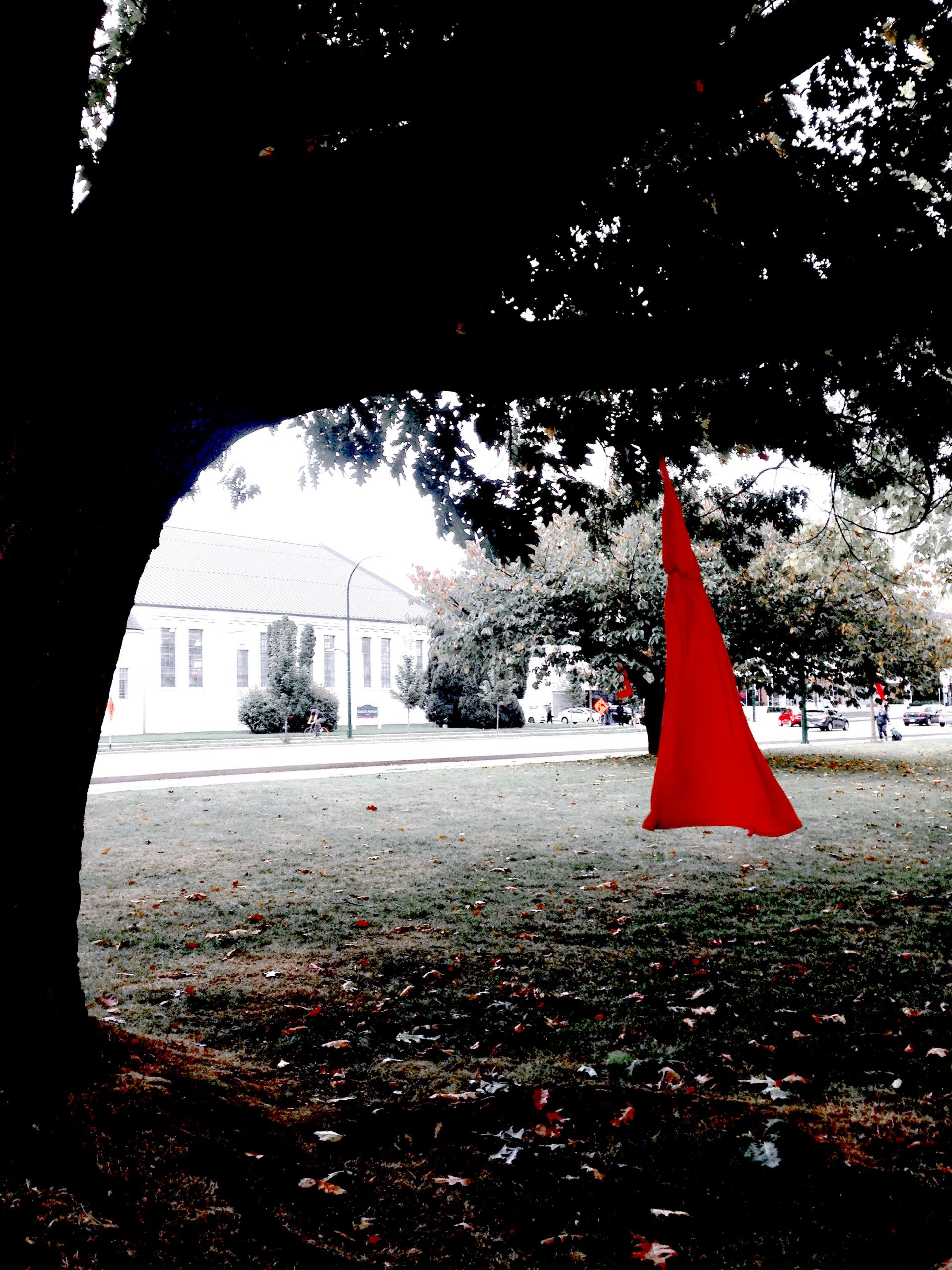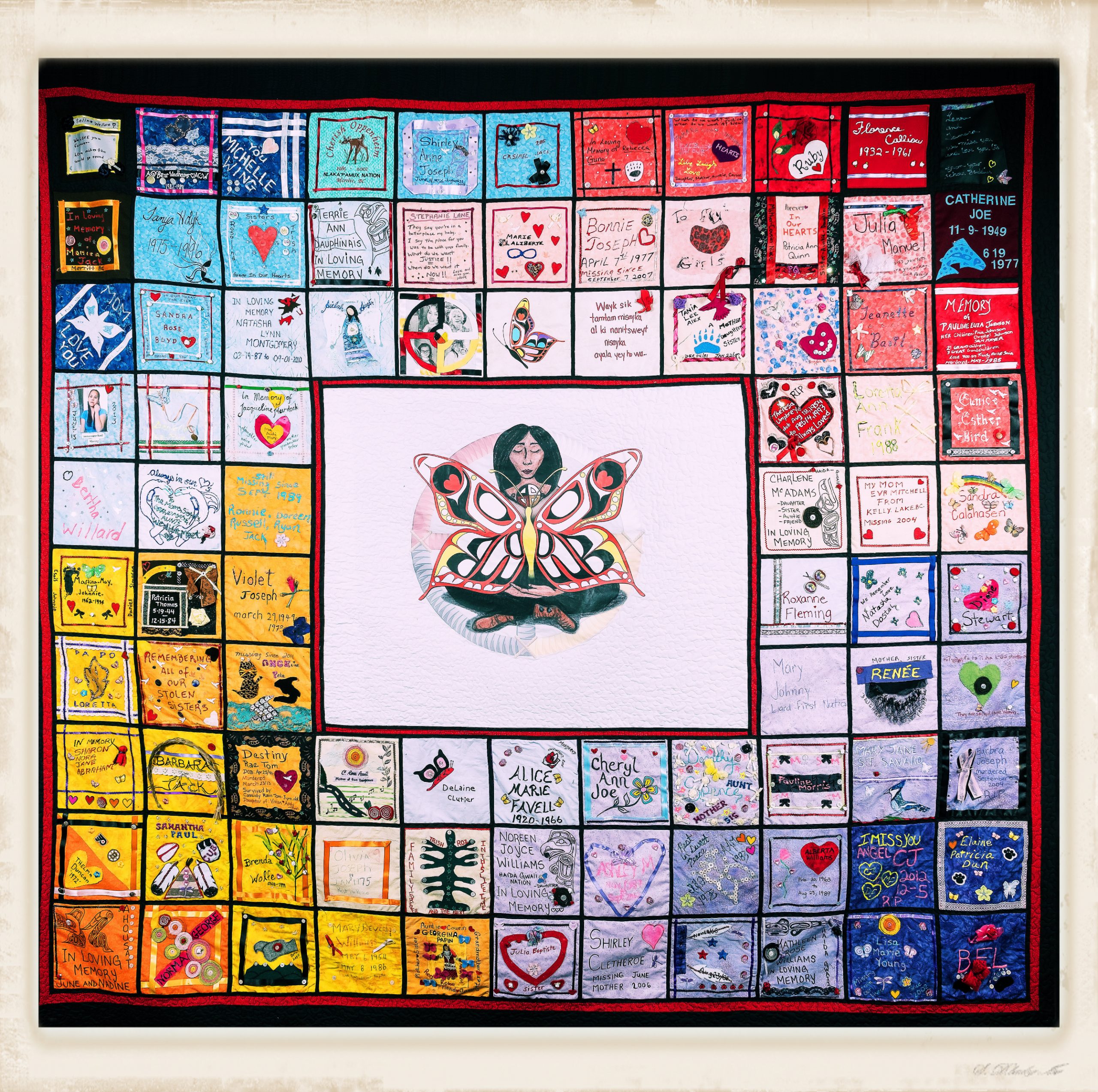 Indigenous woman and girls go missing or are found murdered at alarming rates, unparalleled to any other community group in Canada (MMIWG, 2019; Native Women's Wilderness, n.d.) (See Chapter on Genocide). This problem went largely unrecognized for many years, despite numerous cries for help from Indigenous communities (NWAC, n.d.). There have been several grassroots and living memorials created to honour the missing and murdered women and girls, draw attention to the crisis, as well as provide a counter narrative to that provided by government and police. The Red Dress project is one example that draws attention to the racialized and gendered disparity impacting Canadian Indigenous women and girls (Black, n.d.). Another example is the BC Memorial Quilt (See image above) that was created by 90 families whose female relatives are missing or were murdered (British Columbia, 2016).
Click the links below to look at some of the artistic representations that memorialize the loss of these missing and murdered Indigenous women and girls:
B.C. Memorial Quilts Honouring Indigenous Women and Girls  (Scroll for close–up memorial content of the individual patches of the larger quilt shown above).
Courage | MMIWG (Instructions: click view full project, scroll through images, and read stories).