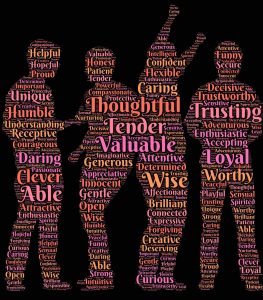 "Unless teachers develop the practice of critical reflection, they stay trapped in unexamined judgments, interpretations, assumptions, and expectations. Approaching education as a reflective practitioner involves fusing personal beliefs and values into a professional identity" (Larrivee, 2000, p.293 in Finlay, L, 2008).
Disposition can mean many things to different people but according to Merriam-Webster (n.d.) disposition is defined as a "person's inherent qualities of mind and character, prevailing tendency, mood, or inclination, temperament or makeup."
So why is it essential to examine disposition as related to a reflective mindset? There is much debate about whether reflective practice is a technical skill that can be taught, or a way of being an attitude or a personal quality that can be cultivated.
There is evidence that supports creating a culture of reflection, a disposition of thinking critically, and of valuing multiple perspectives as a context of one's own reflective pedagogy. Farrell (2014) Rose (2013) and others suggest there are main characteristics of a reflective educator some of which include open-­mindedness, whole-­heartedness, and responsibility. Dewey (1933, 1986) has noted that all three of these attitudes are not only important in "order that the intention of thinking in a reflective way…they are traits of personal character that have to be cultivated" (p.139). Rose (2013) speaks to responsibility as stewardship stating we must be stewards of the use of writing, of technology and of reflective practice. Reflection can be cultivated by a teacher for whom reflection is an ethical commitment (pg.105).
"Children do not experience our intentions, no matter how heartfelt. They experience what we manifest in tone and behaviour."  Gordon Neufeld
Video: A Reflective Mindset 
Sources
Dewey, J. (1933). How We Think: A Restatement of the Relation of Reflective Thinking to the Educative Process. Boston: D. C. Health.
Farrell, T. S. C.  (2014). 'Teacher you are stupid!'-Cultivating a reflective disposition. TESL-EJ, 18(3). http://www.tesl-ej.org/wordpress/issues/volume18/ej71/ej71a2/
Finlay, L. (2008). Finlay, Linda (2008). Reflecting on 'Reflective practice'. Practice-based Professional Learning Paper 52, The Open University. https://oro.open.ac.uk/68945/
Larrivee, B. (2000). Transforming teaching practice: becoming the critically reflective teacher. Reflective Practice, 1(3), 293-307. https://doi.org/10.1080/713693162
Merriam-Webster. (n.d.). Disposition. In Merriam-Webster.com dictionary. https://www.merriam-webster.com/dictionary/disposition.
Neufield, G., & Maté, G. (2006). Hold on to your kids: why parents need to matter more than peers.
Rose, E. (2013). On Reflection: An Essay on Technology, Education, and the Status of Thought in the Twenty-First Century. Toronto: Canadian Scholars' Press.