Outcome
Open educators are "discoverable" — and are connected with those who have done the same — and it is this "discoverable presence" that provides the opportunity for community, collaboration and sharing. In this module, we present the many benefits of sharing openly, explore tools to enable collaboration and ways to connect with open communities online.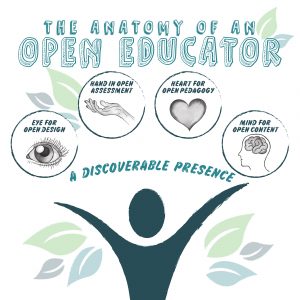 ---
Learning Objectives
Examine the interrelationship between open communities, collaboration and sharing.
Explain the importance and benefits of sharing and collaborating as an open educator and advocate.
Explore strategies and tools for building a culture of sharing.
Engage in open communities.
Enjoy some examples of open collaborative work!
Check Your Knowledge
Try this activity! It has been created for you to check your knowledge about the terms and definitions used in the Ontario Extend Collaborator Module. Drag the terms to the correct definition.
Attributions
Making Sense of Open Education – Anatomy of an Open Educator by Maureen Glynn is licensed under CC BY 4.0 International
Ontario Extend Collaborator – Explore: Why Collaborate by eCampusOntario is licensed under CC-BY-NC-SA