Book Title:

OER by Discipline Guide: University of Ottawa (Version 2.0 – June 2022)

Subtitle: A list of suggested open educational resources (OER) for courses at uOttawa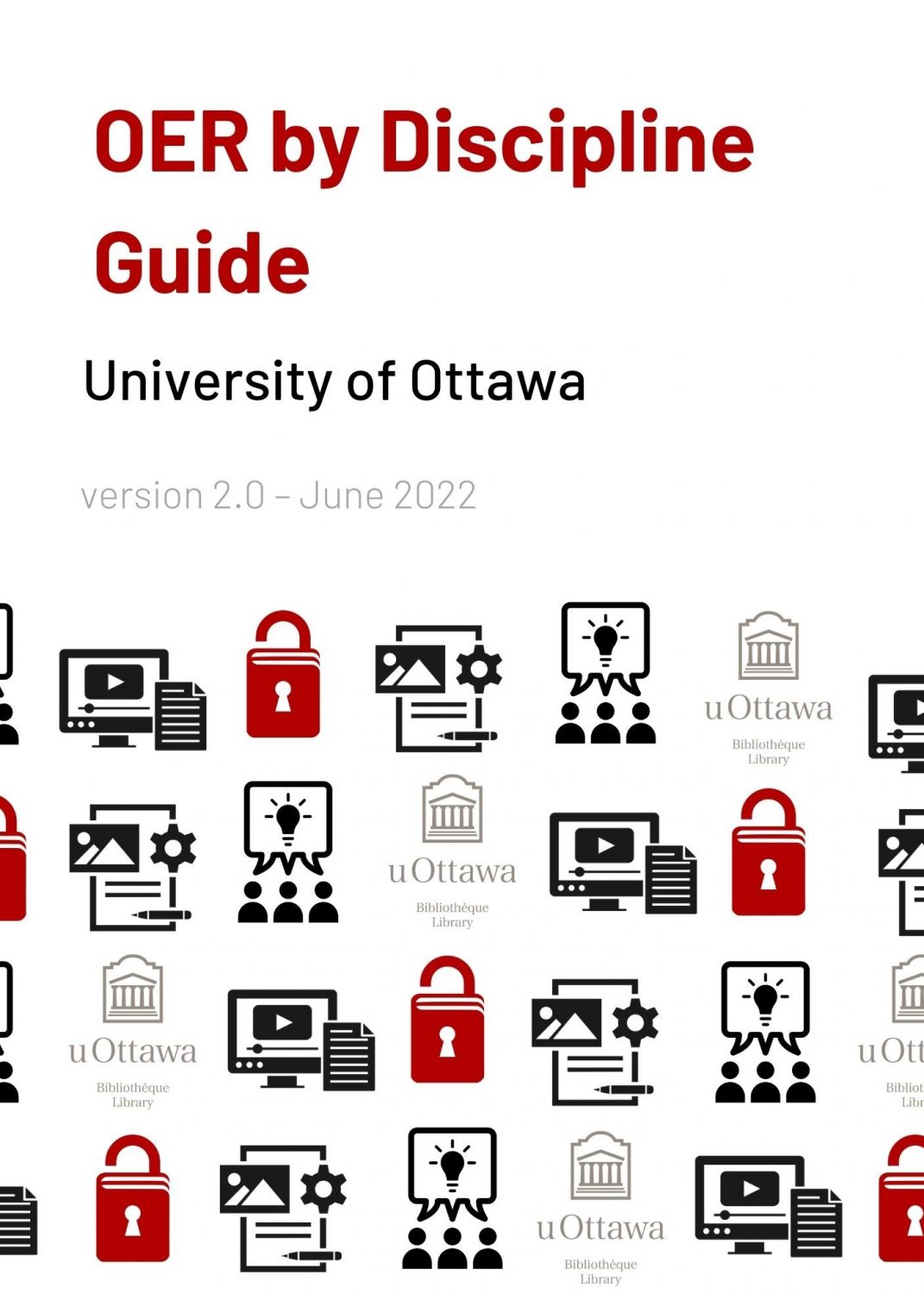 Book Description: The OER by Discipline Guide is a tool suggesting open educational resources for courses at uOttawa. This version supersedes Version 1.0 – June 2021. Consult this online version for the latest updates.
This guide also has a French version: Guide REL par discipline : Université d'Ottawa (version 2.0 - juin 2022).
Already using an OER in your course? Let us know by filling out the Adoption Form.
License:
Creative Commons Attribution