Book Title:

Communication Essentials for College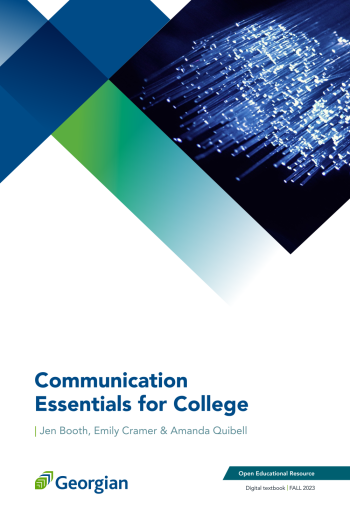 Book Description: This open textbook brings together a variety of resources that guide college students in introductory communication courses. Communication Essentials for College focuses on fundamental academic skills, including: studying and note taking, writing and researching, using APA style citations, presenting, and working in teams.
This project is made possible with funding by the Government of Ontario and through eCampusOntario's support of the Virtual Learning Strategy. To learn more about the Virtual Learning Strategy visit the VLS website.
Students, please visit the Read Book page to access the book and review download options.
Published February 28, 2022.
License:
Creative Commons Attribution NonCommercial