Derek Armitage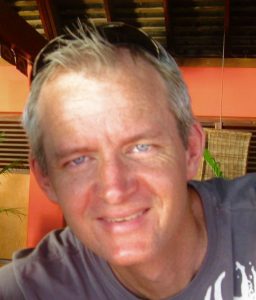 Dr. Derek Armitage is Professor and Associate Director in the School of Environment, Resources and Sustainability, University Waterloo. His research aims to support coastal communities and their partners to sustainably manage oceans, coasts and fisheries using ideas from cooperative (co-) management, adaptive governance and knowledge co-production. He has led a wide range of initiatives and working groups in several major research partnerships, including the Community Conservation Research Network, the OceanCanada Partnership, and most recently, a new global partnership on the vulnerability and viability of small-scale fisheries. He also serves on the Independent Science Panel for the Government of New Zealand's Sustainable Seas Science Challenge. He is the co-editor of several books, including 'Adaptive Co-Management: Collaboration, Learning and Multi-Level Governance' (UBC Press) and a forthcoming volume, 'Canada's Oceans: Pathways to Sustainability in a Sea of Change' (UBC Press).
Jodi Johnston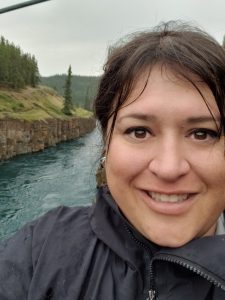 Jodi Johnston is a member of the Chippewas of Georgina Island First Nation, Ontario. Over the past 15 years she has traveled and made her home in many towns and small First Nation and Inuit communities across Canada. Jodi has worked extensively as an outdoor education teacher and spent large portions of every season guiding, paddling and snowshoeing in Temagami. Jodi Johnston is an honours specialist in Outdoor and Experiential Education from Queen's University and holds an honours Bachelor of Recreation and Leisure Studies from Brock University. She has spent the past 12 years working in education in student success programs, outdoor experiential education and alternative education with Indigenous students across Ontario, Labrador and Nunavut. Jodi is currently the Ojibwe language Teacher and Regional Consultant for First Nation, Métis and Inuit Education (FNMI) at York Region District School Board. She is the Indigenous advisor for the outdoor ed committee, has her Master Educators Leave No Trace certificate and instructors, ORCKA Instructor Level 2, Wilderness First Responder, and is an Outdoor Council of Canada paddling, winter camping and hiking certifier & instructor.
Ella-Kari Muhl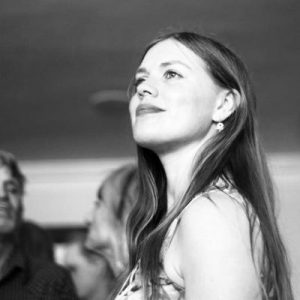 Ella-Kari Muhl is a political ecologist and interdisciplinary sustainability practitioner. She holds an MSc. (with distinction) in Environmental and Geographical Science from the University of Cape Town (South Africa). Her research interests focus on issues of equity, the co-production of knowledge and sustainable governance of marine resources. Currently, she is contributing to the co-development of the evaluation framework for the Gwaii Hanaas Land-Sea-People Plan, and is also a collaborating researcher in a Kuu (sea otter) recovery initiative led by Parks Canada and the Council of the Haida Nation, while completing her doctoral degree in the School of Environment, Resources and Sustainability, University of Waterloo. Ms. Muhl has lived and worked across Southern Africa, Asia and Australia, and is a certified divemaster and yoga teacher. She has extensive volunteer experience, including with the Department of Parks and Wildlife (Western Australia) and Save Our Seas (South Africa) foundation which aims to help underrepresented children experience the benefits of the ocean.
Bridget McGlynn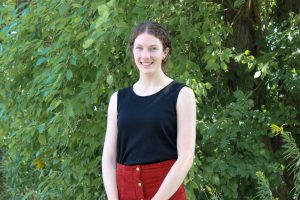 Bridget McGlynn is recent graduate of the Master of Sustainability program and a research assistant at the ESRC. Her thesis research investigated collaborative governance for flood planning in the Wolastoq / St. John River Basin through social network analysis. This research was conducted in partnership with WWF-Canada through the Partnership for Freshwater Resilience. Her research interests focus on performance and social-ecological fit of collaborative governance.
Ryan Plummer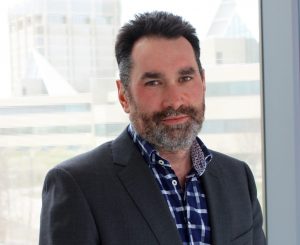 Ryan Plummer is Professor and Director of the Environmental Sustainability Research Centre (ESRC) at Brock University. He is also presently an Adjunct Professor in the Sustainability Research Centre at the University of the Sunshine Coast (Australia) and Adjunct Faculty in the Department of Environment and Resource Studies at the University of Waterloo (Canada). He has held the position of Senior Research Fellow at the Stockholm Resilience Centre (Sweden) and Science Director at the Canadian Rivers Institute (Canada). His multi-faceted program of research broadly concerns stewardship, environmental governance, and social-ecological resilience.  He is the author of over 100 peer reviewed articles and the author/co-editor of four books.
Amanda Smits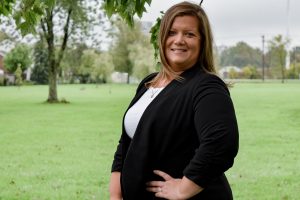 Amanda Smits holds a Master of Education from Brock University and is the Centre Administrator for ESRC where much of her work focuses on project management of the multiple innovative community partnership the centre has formed over the past four years. She completed a Master of Education in the Administration and Leadership stream at Brock, where her research focused mainly on post-secondary sustainability policies in practice and in 2019 Amanda completed the Certificate in Knowledge Mobilization through the University of Guelph. Amanda was recently awarded with the Faculty of Social Sciences Staff Student Experience Award and was the 2019 recipient of FOSS's Staff Award for Community Engagement.
Samantha Witkowski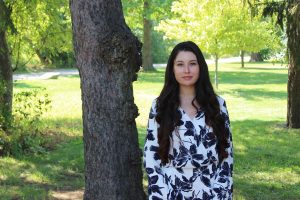 Samantha Witkowski is a recent graduate of the Master of Sustainability program and a Project Coordinator at the ESRC. Her thesis research focused on monitoring and evaluation (M&E) strategies in environmental planning and management. Within this, she investigated stakeholder perceptions of key performance indicators for M&E in two different environmental management contexts. Her research was conducted in collaboration with the Niagara Parks Commission, as part of the Excellence in Environmental Stewardship Initiative. In her current position at the ESRC she supports the activities of several innovative partnerships and projects within the centre.