1

Program of Research

Preserving an Artistic Heritage

C. Cody Barteet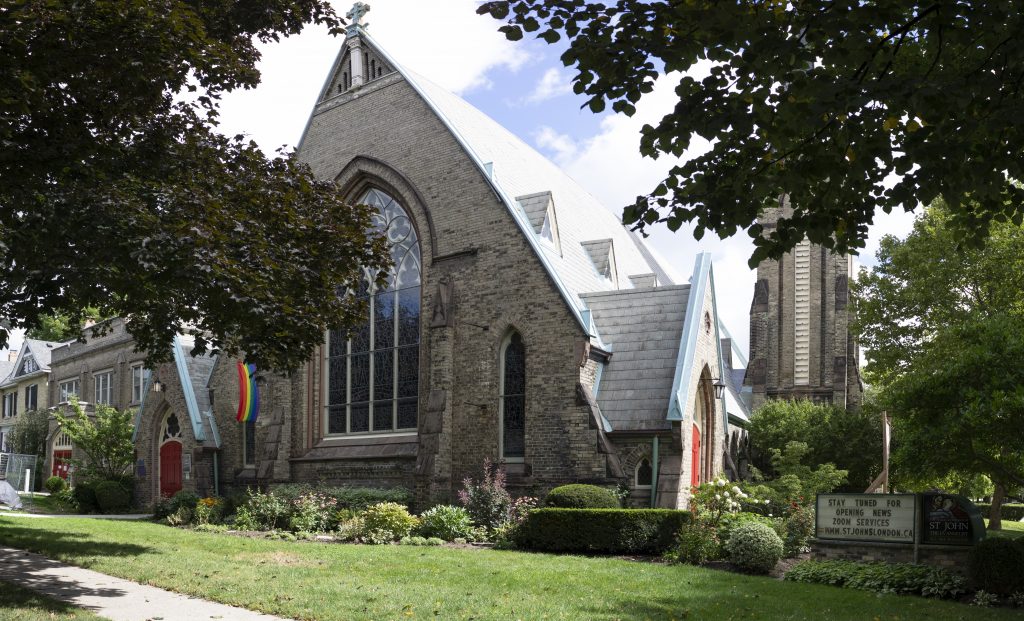 This project originated out of my interest in the local history of St. John the Evangelist Anglican Church, London, Ontario. I first experienced St. John's almost a decade ago and since that time I have been involved in the parish's community through its outreach programs, administration, and the recent ambitious capital campaign to raise 1.7 million dollars to restore and maintain the church for future generations. These experiences raised my awareness of the challenges affecting religious organizations locally and in Canada at large. With shifting demographics, religious diversity, secularism, and changing social dynamics, many church communities are struggling. In the next ten years, it is expected that over 9000 churches will close across Canada, and a similar fate is expected in the near future for many places of worship in London and its surrounding areas. [1] Unfortunately, the future of these worshipping communities' buildings and the structures' associated elements of visual culture is in jeopardy of being lost. Most often, these buildings are repurposed and on occasion are demolished.
Although efforts are made to preserve some materials after buildings are deconsecrated, the sheer volume of contents, not to mention the immense size of many objects, prohibits the maintenance of all the visual cultural material present in the buildings. All too often only church records are kept and are housed in small diocesan archives. Moreover, it is nearly impossible for religious institutions to document the in situ artistic objects, or to adequately maintain a record of these works. As a scholar of Early Modern art and architecture in colonial Yucatán, I am all too familiar with the challenges faced by the lack of documentation. In the case of St. John's, our research has uncovered some interesting data that has revealed the importance of the various studios' artistic contributions to Canadian stained glass history.
For example, almost all the artists who worked at St. John's were male,  the exception being Yvonne Williams who crafted the glass of Priscilla. Williams stands out in the field of stained glass not only for her modern abstract geometric design and use of jewel-like colours but also because of her pioneering efforts in this male-dominated profession. One of the first women to establish her own career in the field of glass art, Williams forged a distinct and influential style that contributed to the development of modern stained glass in Canada. With information compiled from archival research and articles, Iraboty Kazi provides a much-needed overview of Williams' long and illustrious career, which lasted nearly seven decades.
Informed by a desire to document these important contributions to Canadian nineteenth- and twentieth-century art, in Spring 2020 I applied to Western's Faculty Development Research Fund. The successful application allowed me to employ the MFA photo-artist Anahí González to digitally document the wonderful art of St. John's. Inspired by the building, González also made several recordings of the church's organ, bells, and the play of light across St. John's nave and sanctuary. Based on her practical and artistic works, we were able to envision the sights and sounds of the church in different conceptual contexts that resulted in the exhibition, Symphony of Lights.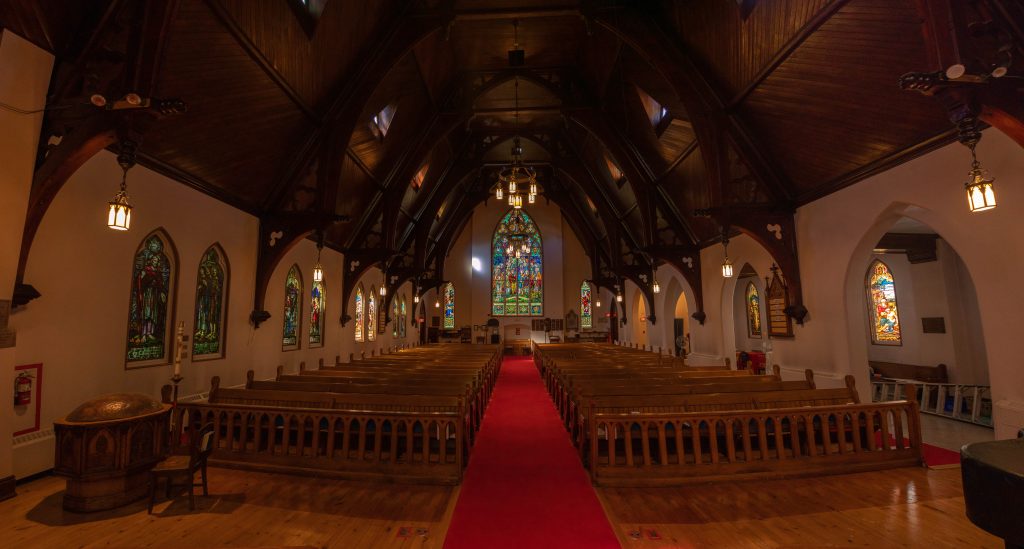 Aside from recognizing the beauty of St. John's, we also have developed mechanisms by which to record and document the artistic and cultural history of the building. First, we have uploaded data to Veterans Affairs Canada concerning the church's memorials that honour the members of the parish who have died in the various conflicts and wars of the twentieth century. Second, the data and materials presented in this catalogue and acquired through onsite documentation have been collected for an online repository. The database "The Anglican Churches of the Diocese of Huron, London, Ontario" is hosted through Western's Scholarship@Western.  Our research team, González, Kazi, and I, are working with Western and the Diocese of Huron to populate a living archive for St. John's, an archive that will become more robust as other churches from the Diocese of Huron are catalogued.
We hope that St. John's will continue to thrive for centuries to come. St. John's has offered us an opportunity to investigate, document, and record the cultural history of an important London institution.