Module 2: Accessibility, Inclusion and Universal Design for Learning
The Principles of Inclusion & Diversity
A cross-cultural classroom caters to the needs of people with many cultures, languages and socioeconomic backgrounds. The diverse classroom model believes that culture aids people in understanding one another and helps us navigate our understanding of each other.
Everything we do is viewed through the lens of internalized norms and biases. Similarly, individuals behave and think in regular activities from the perspective of the culture they belong to. Thus, an individual can address cultural constraints through human-centred designs. What is human-centered design?
…it is based on a philosophy that empowers an individual or team to design products, services, systems, and experiences that address the core needs of those who experience a problem.

– DC Design[1]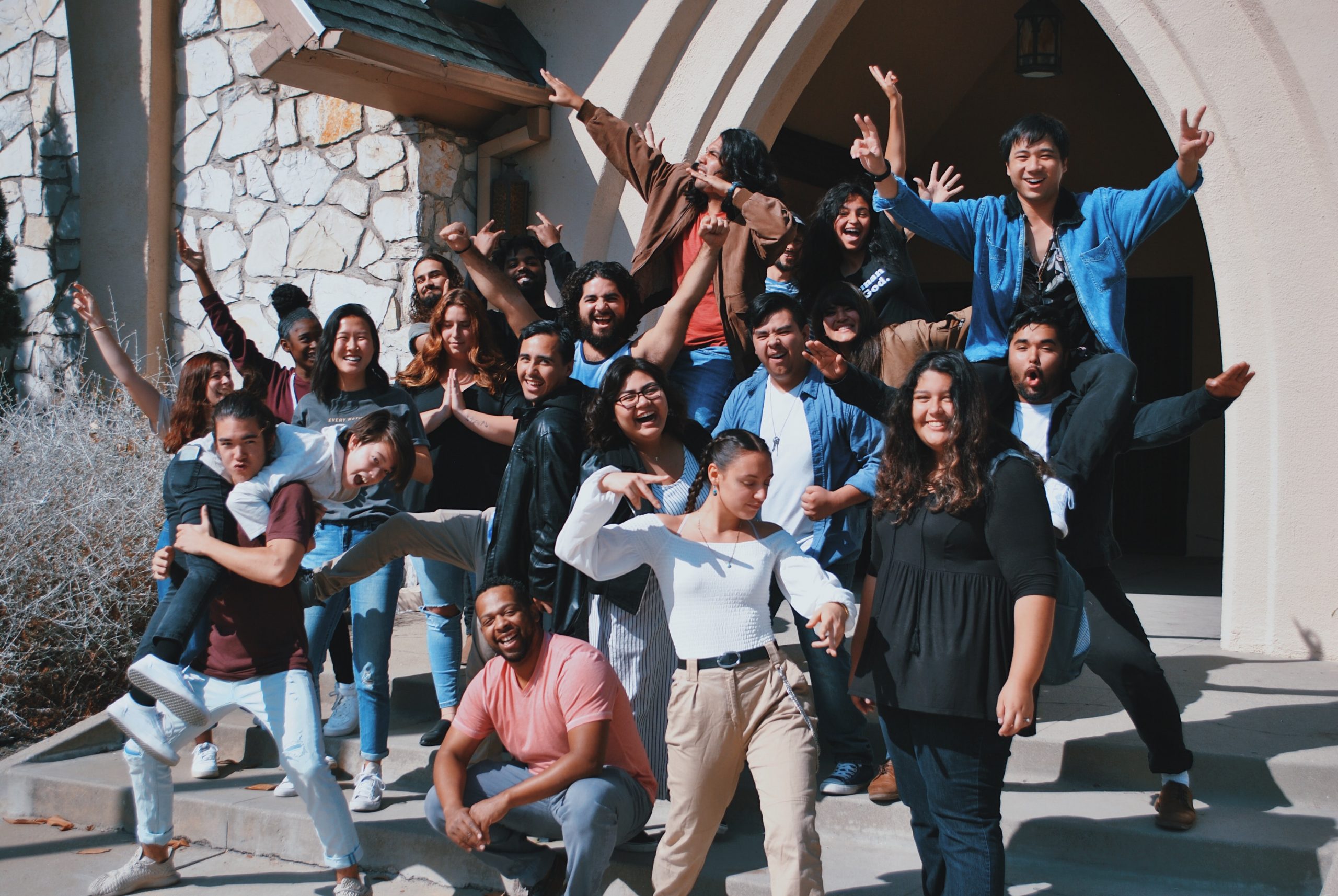 This section will examine our ways of communicating with people and facilitating them on a global scale. Techniques in inclusive communication will be addressed for a more empathetic virtual community.
As we go through each concept, we will better understand and be aware of inclusiveness while also learning how to practice and promote it. We will increase our knowledge and awareness of equity, diversity and inclusivity through recognizing our own unconscious biases. This exploration will establish an environment that welcomes various perspectives and supports expression in a safe space.
A commitment to diversity, equity and inclusion is the responsibility of all educators.
The following practices will be used to guide our actions and decisions:
Create a welcoming, supportive and inclusive atmosphere that encourages all students to interact.
Encourage behaviours that promote cultural understanding, respect, acceptance and celebration of diverse cultures, beliefs and ideas.
Develop skills that will help us succeed in a multicultural setting.
In this chapter you'll explore:
Principles of inclusion & diversity
Inclusivity strategies in teaching
Tools to utilize while exploring opportunities for personal reflection and growth
Resources and tools for teachers and students that support diversity and inclusion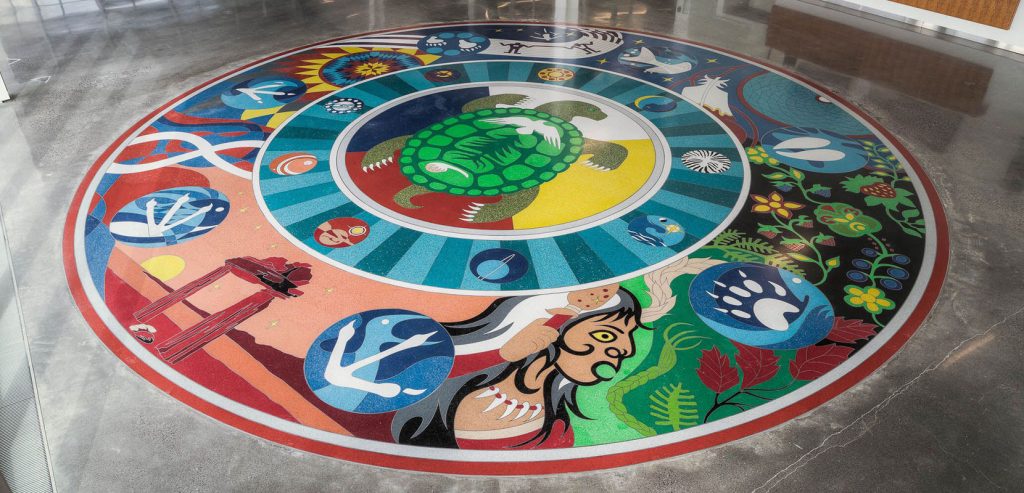 ---
Select a topic below, marked with an arrowhead, to reveal more information.
Diversity

Having a diverse culture means valuing individuals' right to identify as people of different races, colours, ages, genders, beliefs, ethnicities, cultural backgrounds, marital and family statuses, economic circumstances, ideas, expressions, experiences, skills and capabilities.Diversity describes the ability of individuals, groups and organizations to be different and yet similar. Organizational diversity depends on the representation of multiple perspectives within a group.

---

"Diversity is being asked to the party. Inclusion is being asked to dance."
Vera Myers (https://www.vernamyers.com/)
Inclusion

The concept of inclusion involves actively trying to ensure that diverse people from different backgrounds, with distinct identities, are fully included in all aspects of the classroom, including leadership positions and decision-making. In addition, it refers to how diverse individuals are respected and welcomed in the classroom community.
Equity

As society continues to progress toward equality, a recognition of certain adjustments within a learning environment for particular individuals' needs can help level the playing field for their learning journey. This is referred to as equity.
Engagement

Here are some guidelines and principles for engaging learners and promoting inclusivity in the classroom to encourage engagement, encourage inclusivity and establish a positive learning environment:

Respect: open-minded understanding among individuals and groups; we create a "safe space" for everyone to contribute without judgment
Purpose: each classroom must build a community that promotes cooperation and respect
Cooperation: in a classroom community, collective contribution enhances individual success
Freedom from discrimination: overcome unconscious bias and build a safe community where everyone may work together, like in the examples included in this video from Kim Scott and Trier Bryant [Video].
Expression of ideas: support diverse views sensitively and respectfully and raise awareness of diverse viewpoints and engagement through education.[2]
Cultural Dimensions Can Help Us Understand Cultures Better
Just as individuals have identities, so do nations and cultures. Cultural anthropologist Geert Hofstede created a list of cultural dimensions in the early 1980s. Here is more information on Geert Hofstede's cultural dimensions:[3]
Select a topic below, marked with an arrowhead, to reveal more information.
Power Distance

It refers to how less powerful members of society both accept and expect that power is distributed unequally. In lower PD cultures, members of the society can openly question authority and the distribution of power, and see relationships between leaders and subordinates as more equal.

Ask yourself: What visual markers of authority should I use? What taxonomies will my audience recognize and accept?
Individualism vs Collectivism

In individualistic societies, people believe in a strong right to privacy, limited use of state power, a strong free press, individual interests over group interests, and self-determination. At work, they value personal opinions, challenges, and material rewards more. In collectivistic societies, people believe that avoiding shame, saving face, and maintaining harmony within the group are the best ways to affect personal change. At work, they value training more and governments have tighter control of the press and the economy and prioritize consensus over personal freedoms.

Ask yourself: How do I show evidence of success in society? What motivates my users to make decisions?
Femininity versus Masculinity

(Note that these terms are based on traditional gender normativity). The "masculine" dimension defines a society that prefers assertiveness, achievement, heroism and toughness. Gender roles are strictly maintained, and there is little sympathy for those who are deemed weak or overly caring. "Feminine" societies prefer cooperation, modesty and quality of life. The vulnerable are cared for, and there is less competition for resources and rewards. Gender roles are not rigidly enforced.

Ask yourself: What voice and tone are appropriate for my audience? Are competition and comparison a core part of the user experience?
Uncertainty Avoidance

Uncertainty avoidance measures a society's tolerance for ambiguity and the unexpected. A high degree of UA means that people expect clarity in communication, and are more direct and active in getting their point across. Differences are seen as threats. In cultures with a low degree of UA, people are more accepting of differences and show less anxiety around new or unexpected things.

Ask yourself: Does my interface encourage browsing and wandering, or targeted search and drill-downs?
Long- versus Short-Term Orientation

LTO societies see more value in looking toward the future; members of these societies are pragmatic, appreciate adaptability and focus on gaining useful skills over time, saving for the future — patiently adapting to market and cultural changes. STO cultures see more value in looking to the past and present; people in these societies prefer problem-solving for immediate results, and see rules and traditions as their primary sources of information.

Ask yourself: Does my content prioritize short- or long-term engagement? How do my content and visual identity treat family?
Indulgence versus Restraint

An indulgent society allows its members relative freedom to enjoy life, participate in recreation and leisure, and pursue individual satisfaction. Restrained cultures control how their members satisfy their needs and desires; there are strict social, sexual and disciplinary rules. Money is saved, not spent.

Ask yourself: Is happiness part of your experience? Are vices hinted at, ignored or commented on openly?
Everyone knows what a shoe is, but we all have a different vision of this. In the end, what we determine to be a shoe is not the same as what someone else might think. Like students: as much as we may think we know the students, they all have a different story.
We must be mindful of the assumptions we make to avoid false categorizations and generalizations. Openness embodies diversity and inclusion. Be sure to cultivate an atmosphere that encourages new perspectives and approaches.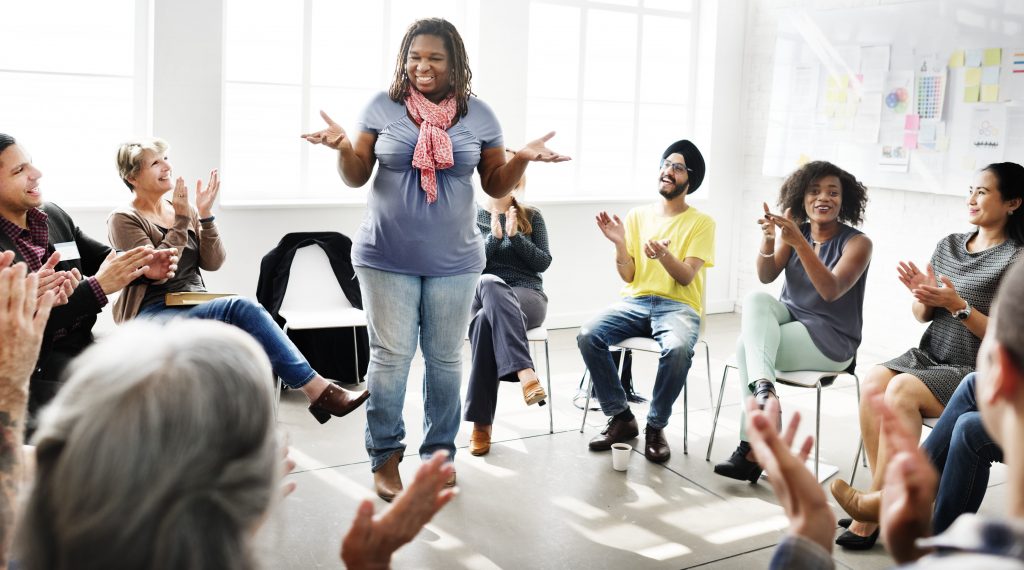 Respect, Compassion and Justice
Below is a list of points to consider for engagement:
Recognize that each person has distinct and specific needs in the classroom.
Respect each person's right to express and present themselves in terms of religion, culture, ethnicity, sexual orientation, gender identity and physical and mental capability.
Encourage inclusiveness by modifying procedures, activities and surroundings as needed.
Focus on the individual's abilities without making assumptions or assigning labels.
Incorporate diversity throughout all means of communication.
Provide attention, respect and justice to everybody.
Image Tips
When creating material for diverse cultures, keep image selections in mind. Images of individuals in swimwear at the beach, for example, may not be suitable in all countries due to cultural, religious or geographic reasons.
Consider how a person is portrayed in a photograph. Although it may seem apparent, when selecting imagery for a certain culture, be sure that the visuals you choose correctly reflect people in that culture. Diversity should be displayed throughout your presentations so all feel welcome and can imagine themselves within the situation described.
Diversity and Inclusion: Eight Best Practices for Changing Culture
Here are a few highlights on inclusive practices from Sharon Florentine, CIO:[4]
Select a topic below, marked with an arrowhead, to reveal more information.
Establish a sense of belonging for everyone.

For each individual to bring their best self forward, a sense of belonging must first be established. Having a connection to an organization or group of people that makes you feel you can be yourself not only results in greater engagement and creativity in the workplace; it's a psychological need.
Empathetic leadership is key.

Diversity and inclusion are often treated as a single initiative. For real change to happen, every individual leader needs to buy into the value of belonging — both intellectually and emotionally. Part of this process requires tuning in to empathy; each person remembering a time when they were excluded, shamed, interrupted and so on, so they can apply those lessons outwardly. Leaders have to feel it within themselves; then they can identify the relationship with feeling excluded or making others feel excluded. That's a critical starting point.
Inclusion is ongoing — not one-off training.

It isn't enough to teach students and staff what it means to be inclusive. Like any form of behaviour change, inclusion requires individuals to identify key moments in which to build new habits or "micro behaviours" (daily actions that can be practiced and measured).
Maximize joy and connection, minimize fear.

People are wired to react with fear and distrust when their beliefs are challenged. Finding ways to frame challenges through a lens of possibility — and elevating the power of shared experiences and storytelling to do so — creates greater potential for positive change.
Forget "fit" and focus on helping individuals thrive.

The norms, power structures and inequities in society can easily become embedded in an organization. Creating a culture where every individual can contribute their full potential requires investigating the systems and processes in your class to uncover sore spots and blind spots and then finding ways to reimagine them."'Fit' can be dangerous, because it can exclude," Clark says. "You have to first be able to identify and bring to life your class values, mission and purpose, and define 'fit' so that it adheres to those. You have to define it differently."
Key Takeaways: Terms & Concepts
Race, faith and intersecting identities
Dialogue, restoration and reflection
Understand identities and incorporate this into engaging content
Define, speak in simple terms, say it more than one way, repeat
Create opportunities for the type of meaningful engagement that drives impact in learning
Ensure equal access for students/learners
Resources & Tools
Getting into college is, for disadvantaged students, only half the battle. Anthony Abraham Jack, assistant professor at the Harvard Graduate School of Education, reveals how and why they struggle and explains what schools can do differently if these students are to thrive. He urges us to grapple with a simple fact: access is not inclusion, in the video, On Diversity: Access Ain't Inclusion[Video]
International students bring expectations of academic culture that are often not compatible with U.S. academic culture; watch Teaching International Students: Academic Integrity [Video].
Practicing Inclusivity – Tips, rituals, and prompts for leading a more inclusive team
Cards for Humanity: A practical tool for inclusivity: two random cards are dealt, a person and a trait. Your challenge: work out how you can meet their needs.
Iowa State University has a page on student engagement techniques
Here are some free stock resources if you need imagery:
References & Case Studies
---
Design, D.C. (2017, August 14).

What is human-centered design? DC Design. Retrieved November 30, 2021, from https://medium.com/dc-design/what-is-human-centered-design-6711c09e2779 ↵

Lombardo, G. (2021, June 23). A guide to cross-cultural design — By Senongo Akpem. DeMagSign. Retrieved November 30, 2021, from https://medium.com/demagsign/a-guide-to-cross-cultural-design-by-senongo-apkem-368c90de1b76 ↵
The Mind Tools Content Team. Hofstede's cultural dimensions: Understanding different countries. From MindTools.com. Retrieved December 16, 2021, from https://www.mindtools.com/pages/article/newLDR_66.htm ↵
Florentine, S. (2019, February 14). Diversity and inclusion: 8 best practices for changing your culture. CIO. Retrieved November 30, 2021, from https://www.cio.com/article/3262704/diversity-and-inclusion-8-best-practices-for-changing-your-culture.html ↵