Wholistic Learning Objectives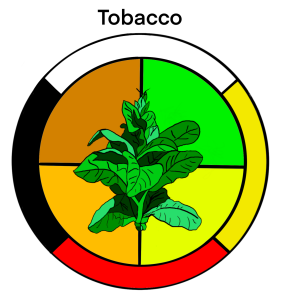 The Medicine Wheel (or "Sacred Circle") represents a number of Indigenous teachings and has traditionally been used to inform journeys of growth and self-development. While there is some variation in its metaphors, gifts, and visual representations – differing slightly from one community to the next – the fundamental teachings of the Medicine Wheel remain consistent across cultures: honouring the ongoing interconnectedness and interrelatedness of all things (Bell, 2014). The four-quadrant circle shape represents wholistic balance as well, between the mental, physical, emotional, and spiritual domains of human development. Indeed, as communicated by Anishinaabe scholar Dr. Nicole Bell in her article "Teaching by the Medicine Wheel", there are many different ways that Elders, Knowledge Keepers, and traditional teachers have expressed the four quadrants of the Medicine Wheel: the four teachings, the four seasons, the four winds, the four directions, and many other relationships that may be expressed in sets of four (Bell, 2014).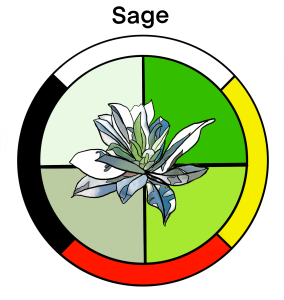 The Medicine Wheel has in fact also been utilized as a pedagogical tool for guiding the learning process. One conceptual example shared in Dr. Bell's aforementioned article depicts the learning journey as starting in the Eastern quadrant of the Wheel, where a learner's awareness of a particular topic may begin to grow. Moving clockwise in this case, into the Southern quadrant, the learner relates to the topic thus building understanding. In the West, knowledge of the topic matures through deeper engagement. Wisdom is finally then achieved in the North, when the learner enacts their knowledge through "real-life" application (this is possible only when the other components have been acknowledged (Bell, 2014)).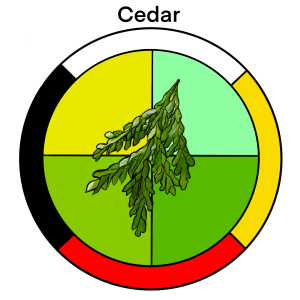 Overall learning objectives for this Exercise and Physical Activity in Indigenous Health Course ("Course"), and those for individual Bundles and Stepping Stones, align with this wholisitic model. In being guided by learning objectives that support Indigenous ways of knowing, learners will make progress though Course content in a cyclical nature, concluding always with goals of taking meaningful action or creating authentic change. These "Wholisitic Learning Objectives" expand on the three domains that form Bloom's Taxonomy to a four-domain construction based on the four quadrants of the Medicine Wheel. A similar approach was proposed by Dr. Marcella LaFever in "Switching from Bloom to the Medicine Wheel: creating learning objectives that support Indigenous ways of knowing in post-secondary education, Intercultural Education." Wholistic Learning Objective statements include verbs associated with the specific quadrants of the Medicine Wheel and indicate the level of learning that is expected. Below are example verbs that have been used in creating the Wholisitic Learning Objectives for this Course: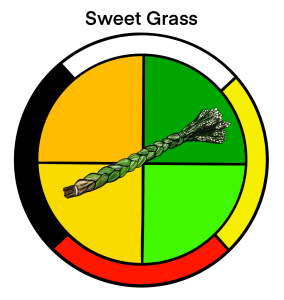 As you make your movement through each of the Stepping Stones, you will encounter Wholistic Learning Objectives. Apply these objectives to your work in these Stepping Stones. Return to the Wholistic Learning Objectives for each Stepping Stone once you have completed your work and engagement with the section. Reflect upon how you engaged with each of the four components of the Wholistic Learning Objectives for that Stepping Stone, and allow it to guide any continued learning.
Bundles & Stepping Stones
This course offers a comprehensive exploration of the topics related to exercise, physical activity and health in Indigenous communities. Content is organized into four main sections, referred to as Bundles. The term Bundles was chosen to represent sections of content, much like traditional Bundles of Indigenous Teachings, or Sacred Bundles which can include sacred item(s). Within each Bundle there are multiple modules, referred to as Stepping Stones. The term Stepping Stone was chosen as a sub-section heading while existing as a term that is representative of Indigenous connection to Nature and The Land. Following, walking, or moving through the Stepping Stones within each Bundle will lead the learner to a better foundational understanding of physical activity in Indigenous health, including the history of physical activity, the relationship between physical activity and wellness, achievements in physical activity, as well as ways to move forward together.

Each Stepping Stone will follow a similar format: the Stepping Stone will begin with an Introduction to the topic area, which will lead the way to specific Wholistic Learning Objectives. Learners will then be invited to participate in a Warm-up Activity; an activity that will prepare the learner for the rest of their travels through that Stepping Stone. This is meant to be similar to a warm-up in physical activity or Kinesiology; a short activity that will prepare the individual for optimum performance (in this case, learning). After the Warm-up Activity, each Stepping Stone will offer textual information, as well as multiple embedded Activities which may include readings to engage with, videos to view, interactive features to learn from, and questions and reflections to complete. Towards the end of the Stepping Stone, a Summary will be presented. This will be followed by a Cool-down Activity. Similar to a cool-down in physical activity or Kinesiology, the Cool-down Activity will encourage a transition from the topic area covered in the Stepping Stone, to solidification in understanding as well as reflection. It will also prepare the learner to move forward to the next Stepping Stone.
To instructors who are looking to use this content for a course, or part of a course, each Stepping Stone may be used to populate lecture content. Suggested readings, videos etc. may be assigned to students to engage with ahead of time or may be explored together in class. Stepping Stones may be separated into multiple lectures as needed. Provided activities and interactive content may be used to facilitate discussion in lectures, but they also may be applied to guide tutorials or may be transformed and used as submitted student assessments.
Warm-up and Cool-down Activities

Throughout this resource, and as noted above, towards the beginning of each Stepping Stone (section of content), you will come across a Warm-up activity. The Warm-up activity is meant to function much like a typical warm-up before exercise or sport participation; it is meant to prepare you mentally, physically, emotionally, and even spiritually for the journey that is to come.

You will also encounter a Cool-down activity towards the end of each Stepping Stone. Akin to a cool-down following exercise or sport participation, this activity will allow you to have an opportunity to gradually complete your learning related to that topic area. It is meant to provide you with a bit of time to solidify the learning from what you interacted with, before moving to the next content section.
Wellness Breaks
Another component that you will encounter in each section of content is an integrated Wellness Break. These breaks are designed to give you a moment to recharge, rejuvenate, renew, and restore yourself. Wellness breaks are important for mental, emotional, and physical health.
We encourage you to participate in each Wellness Break, whether you feel like you "need a break" or you "don't need a break". In addition to the wellness breaks included throughout this resource, we suggest that you add in your own wellness breaks as needed. We are heading on a journey together; and all journeys require breaks.
Living Document
In the 2015 "Truth and Reconciliation Commission of Canada: Calls to Action Report" Sport and Reconciliation was identified as an area of priority. More specifically:
"We call upon all levels of government, in collaboration with Aboriginal peoples, sports halls of fame, and other relevant organizations, to provide public education that tells the national story of Aboriginal athletes in history" (Truth and Reconciliation Commission of Canada: Calls to Action, 2015, p. 10).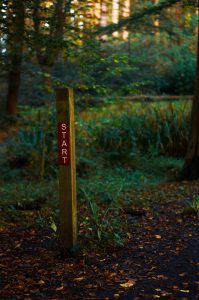 Despite being an integral content area there remains a lack of open access and comprehensive resources available for educational purposes. This resource aims to begin to fill in this gap, and tell the story of physical activity, exercise, and health in Indigenous communities; from history to present day.
It is important to highlight that this resource was created with the intention of existing as a living document; one that may be edited, updated, and changed as needed. Our CoCreators worked to develop content as inclusively as possible, but we must acknowledge that there are many diverse Indigenous communities and experiences with physical activity that may not be represented in the resource as is.
We invite others to use this resource and amend as needed. As well, our team is open to suggestions, corrections, additions, and feedback. Please contact us at: indigenouspa@trentu.ca
Enjoy the journey,
From the CoCreator Team