This guide is designed to help you plan, design, develop, and teach technology-enhanced courses and programs. We have compiled recommendations and suggestions from our staff of educators and technology professionals as well as from faculty who have experienced the process. We have included guides that illustrate pedagogical design issues; tips on planning, developing, and writing course content; as well as planning and facilitating online interaction. We have also included a description of various technologies to assist you in the process.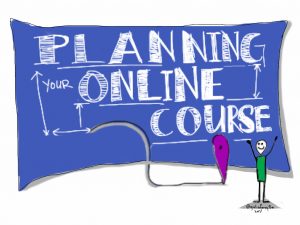 We have designed this guide to provide an overview of the entire process, from planning to implementation. If you have any questions or concerns, or would like to discuss your unique course dynamics, feel free to call or email us at any time, at edtech@brocku.ca or (905) 688-5550 ext 4734.
Material in this guide has been adapted with permission from Faculty Guide to Teaching and Learning with Technology. ET@MO, University of Missouri. Additionally, a number of videos and learning objects originally created for Carleton University's cuOpen initiative have been included.
Supplementary and/or Brock University focused content has been added by Kyle Mackie Consulting Ltd and the Centre for Pedagogical Innovation. Links to the source files for any Creative Commons material are included at the end of this guide.
Related websites
The Centre for Pedagogical Innovation