51

Selecting Corporate-Level Strategies
Learning Objectives
After reading this chapter, you should be able to understand and answer the following questions:
Why might a firm concentrate on a single industry?
What is vertical integration and what benefits can it provide?
What are the two types of diversification and when should they be used?
Why and how might a firm retrench or restructure?
What is portfolio planning and why is it useful?
What's flying at Bombardier?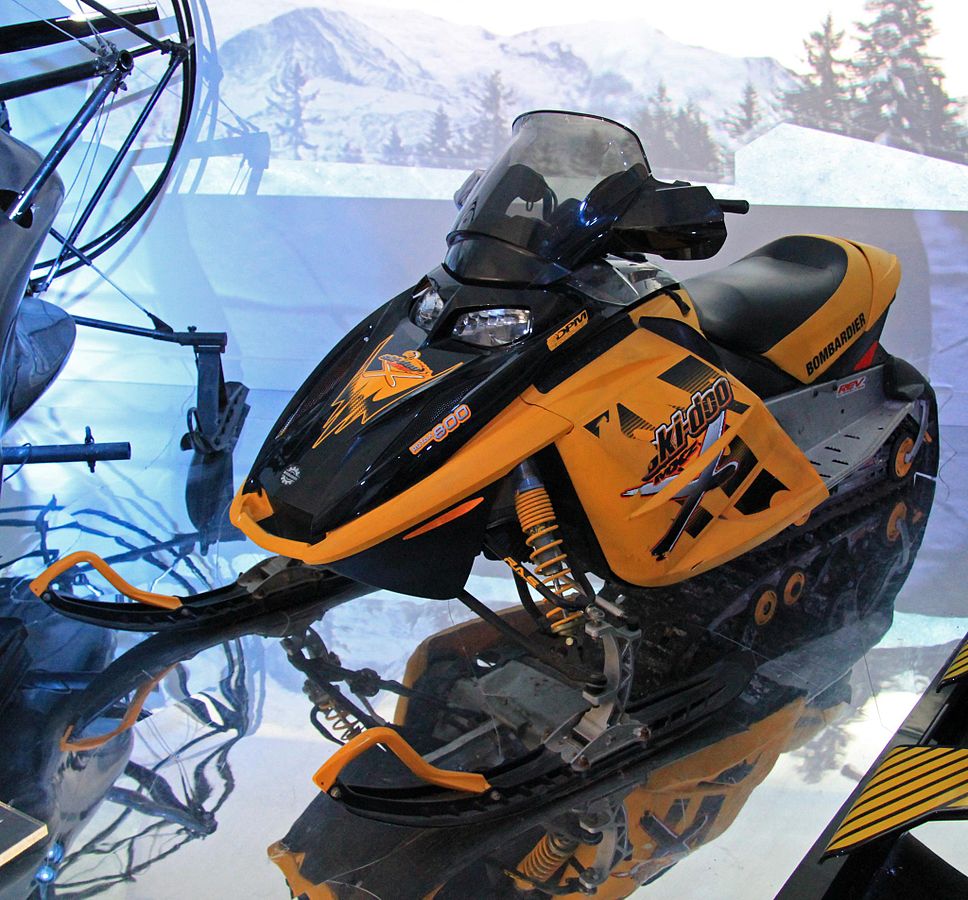 When you think of Bombardier, you might think of Ski-Doos and Sea-Doos. And you'd be partly right.  But what did the company do in the thirty years between introduction of those two products?
In the 1920s and 1930s, travel on the snowy roads of rural Quebec was a by horse-drawn sleighs, since there was little or no snow plowing. Fifteen-year-old Joseph-Armand Bombardier, a skilled and avid mechanic, built his first prototype snowmobile prototype, a small surface skimming contraption with a propeller. By the mid-1930s, he had developed the seven-passenger B7 "snow vehicle," something we might now recognize as an early "snow cat." He followed up with a 12-passenger B12 snowmobile and a series of other snow-going vehicles for ambulance, freight transport, mail delivery, and school transportation. Bombardier also developed a truck with interchangeable skis and wheels for Canada's lumber industry.
As we now know, a the new industry of snowmobiling was created. By 1959, the Ski-Doo was launched, now joined by sister brands Lynx snowmobiles, ATVs, Sea-Doo watercraft, and Evinrude outboard engines. Looking forward, the Bombardier company bought a manufacturer of motor scooters and trams, and its subsidiary, the engine manufacturer ROTAX, marked Bombardier's entry into the railway-car business.
However, the 1970s brought one of the first oil crises to North America, where high petroleum prices resulted in consumer demand for energy-efficient cars, and sales of Ski-Doos plummeted. Bombardier cut its snowmobile production in half and redeployed its excess manufacturing capacity to build railway cars. Bombardier was the successful bidder to manufacture 423 cars for Montreal's subway system. Bombardier also purchased a majority stake in a locomotive and diesel engine manufacturer in Montreal, adding LRC (light rapid comfortable) technology to its of rail transit expertise.
Bombardier diversified into the aerospace sector in the 1980s through a series of purchases, including the de Havilland division of Boeing, based in Canada.
The economic boom of the late 1980s propelled the launch of the Sea-Doo watercraft and later launched the ATV, an all-terrain vehicle designed for two riders.
At the end of fiscal year 2013, Bombardier had revenues of $8.8 billion and an order backlog of $32.4 billion, a presence in 40 countries, and 38,500 employees.
When dealing with corporate-level strategy, executives seek answers to a key question: In what industry or industries should our firm compete? The executives in charge of a firm such as Bombardier Inc. must decide whether to remain within their present domains or venture into new ones. In Bombardier's case, the firm has expanded from its original business (transportation over snow) into railway transportation, aerospace, and several other industries. In contrast, many firms never expand beyond their initial choice of industry (Bombardier Inc., 2014).
References
Bombardier Inc. (2014, February).  Bombardier Transportation:  Profit, Strategy and Market.  Retrieved from http://ir.bombardier.com/images/ckeditor/staging/upload/ckeditor/files/BT%20Profile%20Strategy%20and%20Market%20FEB%202014(1).pdf