Book Title:

Linear Algebra with Applications

Subtitle: An adaptation for MAT223 UTM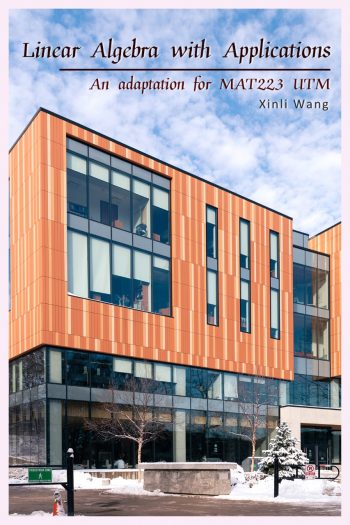 Book Description: This open textbook is an adaptation of Linear Algebra with Applications by W. Keith Nicholson. The original book can be found and downloaded from Lyryx.com. Five topics are covered here: system of linear equations, matrix algebra, determinants and diagonalization, vector geometry and vector space. It's suitable for beginners who are interested in learning linear algebra. Readers will have the opportunity to work through H5P elements embedded in every chapter to check their understanding of core concepts on their own.
License:
Creative Commons Attribution NonCommercial ShareAlike