8

Resumes and Cover Letters (Sample Chapter)

Mel Young
This is a sample chapter to guide you in creating your own chapters for this textbook project.  —Mel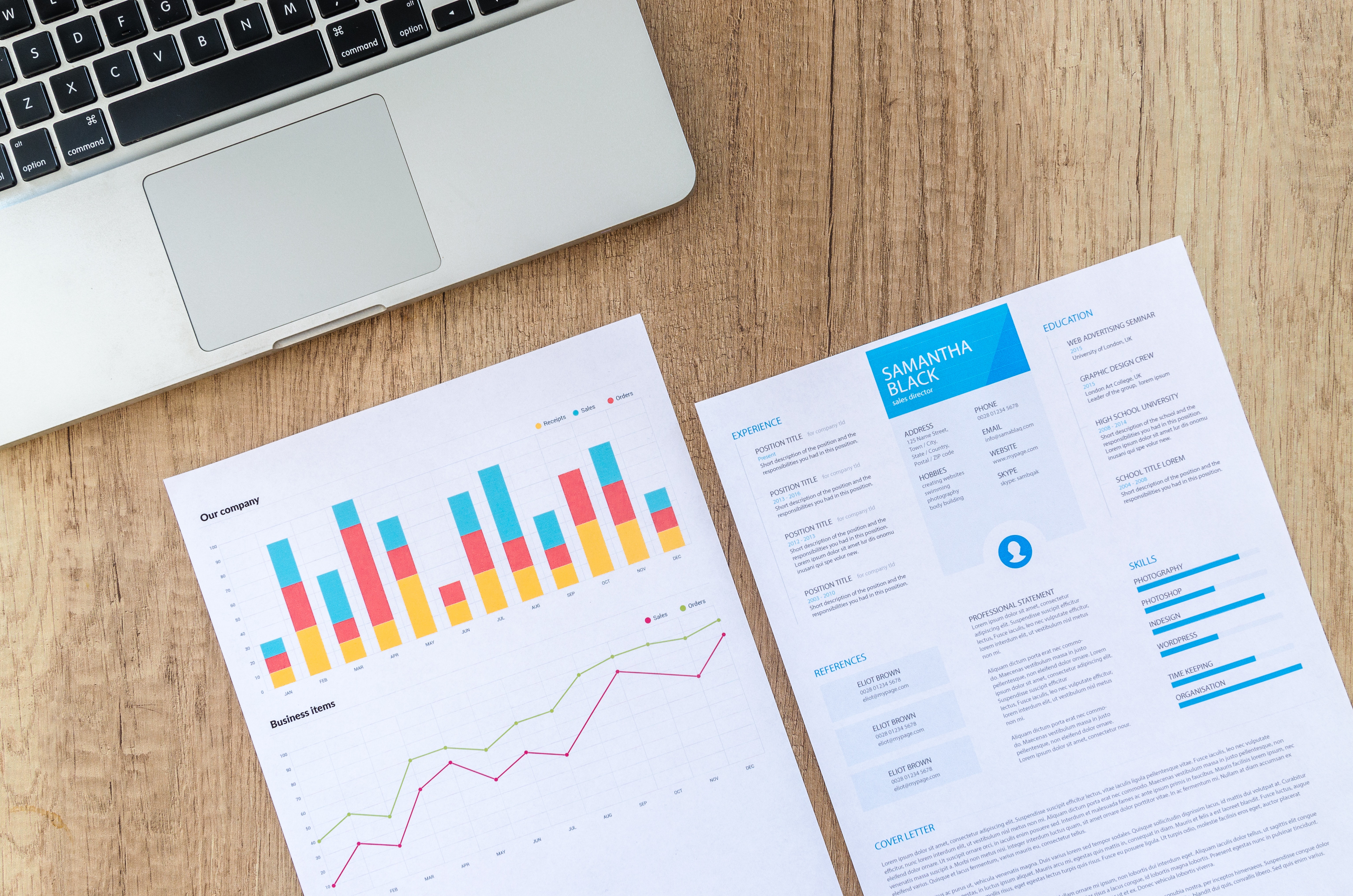 Photo by Lukas from Pexels
Identify key elements of a resume and cover letter
Identify the format of a resume and cover letter
Explain the purpose of a resume
Explain the purpose of a cover letter
Introduction
Resumes and cover letters are required when applying for jobs. The resume contains key information about your work experience and your educational background. The purpose of a resume to to prove to the hiring organization that you meet the job requirements in order to land an interview. Cover letters give you an opportunity to introduce yourself and show how you meet the job requirements.
In this chapter, you will learn how to create a comprehensive resume and cover letter.
Resume
What is a resume?
A resume is a brief summary of educational, professional and personal experiences used to apply for jobs.
There are three different types of resume formats: chronological, functional and combination.
Chronological
A chronological resume lists your work history in order of date, with the most recent position at the top. It might include a resume objective or career summary at the top of the resume.
Functional
A functional resume focuses on your skills and experience, rather than on your work history. In this way, specific skills and capabilities are emphasized to highlight the job applicant's abilities.
Combination
A combination resume is ideal for people who want to emphasize their skills over their work history. Combination resumes can be used to show the employer your most relevant skills, while still documenting your work history.
What information is included in a resume?
Contact Information – name, address, phone number(s), email
Professional Resume Summary or Objective
Work Experience
Skills
Education
Cover Letter
What is a cover letter?
A cover letter is a document submitted with a job application and resume that explains the applicant's interest in the open position and the credentials they have to meet the requirements of the job ad.
Your cover letter should always be formatted to meet the requirements of each job; do not submit the same cover letter to all job ads.
What to include in a cover letter?
Your name and contact information
The name of the company you are applying to and its address; the name of the hiring contact, if available
Date when the cover letter was created
Formal opening salutation (ex. Dear Mr. John Smith)

If no specific name is given, use the department or division (ex. Dear Human Resources Manager or Dear Nursing Hiring Manager)

Content

Introduction
Body
Conclusion

Professional closing
Your name and signature
How do I write a good cover letter?
To highlight that you are the ideal candidate, it is important to mention in the introduction the most valuable skills you possess that are also mentioned in the job ad. Sometimes it might be important to mention the job you are applying for, job application number (if provided) and where you learned about the  open position. 
In one or two longer paragraphs explain your interest for this position and how your previous achievements and experience will meet the expectations listed in the job ad.
The conclusion of your cover letter has three main goals:
Express your gratitude towards the reader and thank them for their time.
Mention again your interest for the position.
A call to action (ex. I look forward to discussing with you how I can contribute to your organization's success.)
A strong call to action is important because this will be the last part the recruiter or employer will read and you will leavethe reader with the impression that you are the perfect match to be called for an interview.
How do I end a cover letter?
A cover letter is a formal, professional document, therefore you should close your cover letter with a formal closing expression:
Sincerely
Sincerely yours
With best regards
Best regards
Kind regards
Respectfully yours
Example Resumes
Chronological Resume: https://resumegenius.com/resume-formats/chronological-resume
Functional Resume: https://resumegenius.com/resume-formats/functional-resume
Combination Resume: https://resumegenius.com/resume-formats/combination-resume
Example Cover Letters
All three samples from: https://resumegenius.com/cover-letter-examples#law-legal
Resources
Free Resume Builder. (n.d.). Retrieved February 01, 2019, from https://resumegenius.com/