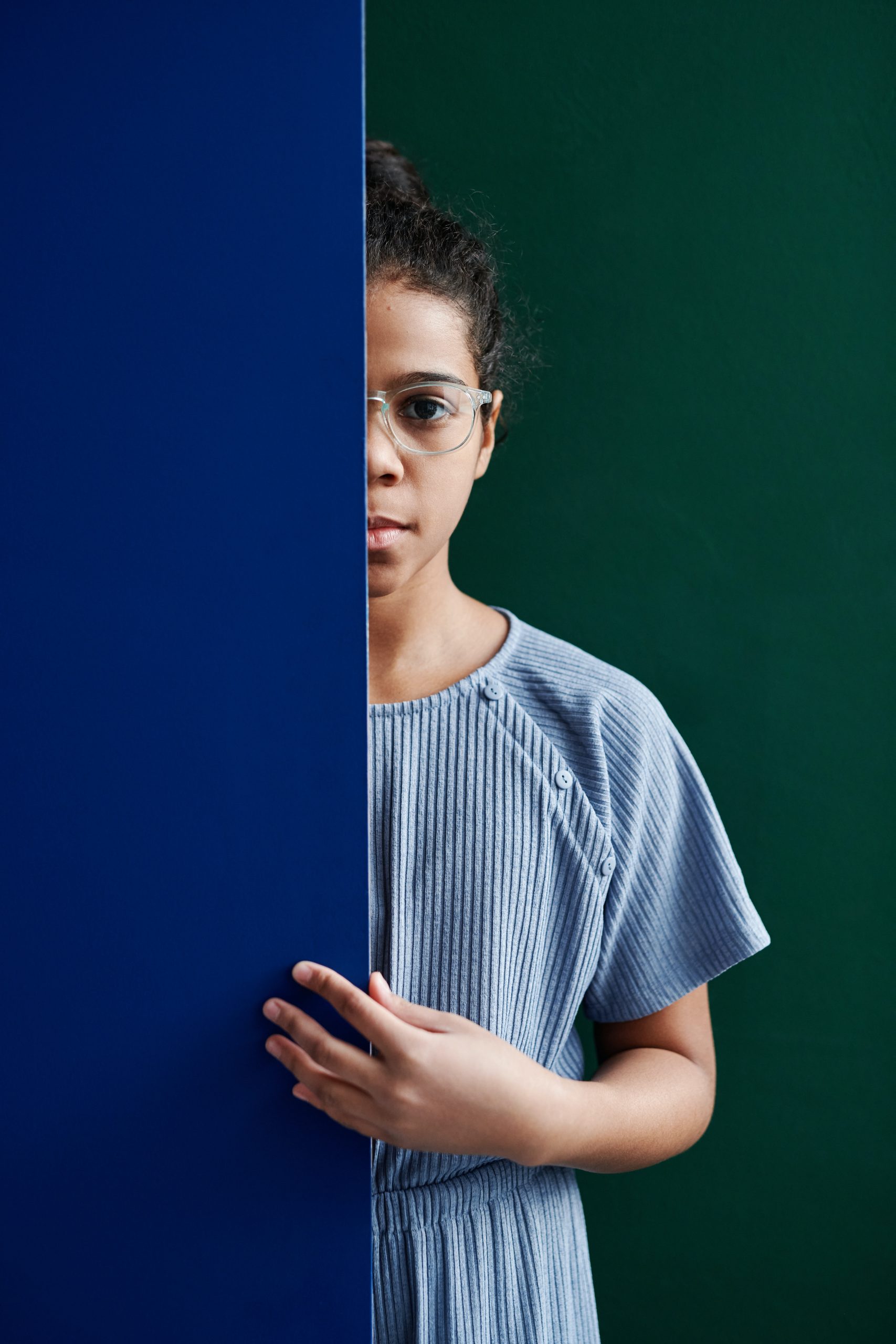 It is important to reassure the child that they are not responsible for what happened to them. You can explain that it is never ok to hurt children, it doesn't matter what kids (they) do, kids never deserve to be hurt. Respond calmly, with a look of concern and reassurance. You are there to help, not be dramatic. If necessary, ask an open-ended question such as,  "tell me when that happened?" Now listen, this is one of the most important skills in your tool kit! Respond with a sound or a word, "uh huh," and pause. This will allow the child to think and talk more. Don't be thinking about what you are going to say, only think about listening and be present in the moment with the child. They have trusted you to talk about what is going on in their life. They have trusted you as the person who can help them. Offer praise for the courage to talk about what is going on. Let the child know that you are going to talk to some people who help children and families in these situations. Then let them know that you will check in with them. Do not make any promises you cannot keep.
We all have a responsibility to protect children. We can do this by reporting suspected abuse to the Children's Aid Society (CAS).
Before contacting the Children's Aid Society (CAS) to follow your duty to report, consider the following:
It is not your role to investigate child abuse, it is to report child abuse; however, you may be requested to seek further information. Do not do this without prior consultation with the child protection worker.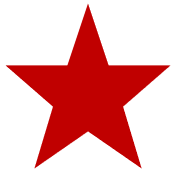 Do not investigate child abuse. Do not ask inquiring questions to a child or parent without instructions from a child protection worker.
Child protection workers are trained investigators who use a trauma-informed approach to investigation and, where necessary, engage in forensic investigation.
These are all highly trained skills to assess risk, promote safety for the victim and elicit information in order to hold the perpetrator(s) accountable where necessary and keep children safe.
If a Child Discloses Potential Abuse, What Can You Say to the Child?
When a child discloses to you, it is important to consider how the child is sharing the information to determine your response. They may be matter-of-fact or quite emotional. Patting a child on the shoulder while looking at them with empathetic eyes may weird out a child who discloses in a matter-of-fact manner. While a child who is teary and frightened may benefit from a more concerned look of support and empathy on your face.
Remember, the child has chosen you to share a part of their life that is very difficult.
Some Things to Say to the Child:
"I'm glad you told me, that took a lot of courage. I'm going to talk to some people who help children (and families) in these situations."
"Mmhmm, go on… I see. When did that happen?"
(Asking for a timeframe is very helpful for the child protection agency. Did it happen yesterday, last week, or last year?)
"Do you want to tell me more about that?" (Do not investigate, ask only enough to support your suspicion of abuse.)
"That must have been difficult."
"I am sorry that happened to you, I am going to talk to the people who can help in those situations."
"You did the right thing to talk about it."
"You are brave to tell."
"It's not your fault."
"Abuse or fight in a family is never a child's fault."
"This has happened to other children."
"I am glad you told me."
If a Child Has an Injury, a Mark or a Bruise and the Parent has not Informed you of it, What do you do?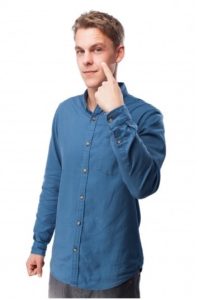 Point to the injury and say, "what happened?" This shows that you are concerned about them, and it opens the door for the child to talk about what is going on, especially if the injury is the result of abuse.
For example, point to the bruise or injury and say, "I notice you have a mark on your cheek, what happened?" Or, "I notice something on your cheek, what happened?"
Not all questionable bruises are an indication of abuse; in fact, many children have had an injury that is in a questionable location for a bruise that was the result of playing, falling, sports, accidents, mishaps and so on but not abuse. The important thing to do is to find out what happened.
Making the Report of Suspected Child Abuse
In addition to legal and ethical responsibilities for reporting suspected abuse, organizations should have policies and procedures for reporting suspected child abuse. These policies must align with the Child, Youth and Family Services Act, 2017.
An organization's policy may include the expectation of the employee to report suspected abuse, attend training on identifying and reporting abuse, how to document suspected abuse, where to access forms for documenting suspected abuse, coverage for leaving a shift where you are expected to be with children among other instructions. An organization's policy with respect to reporting suspected abuse must be in adherence to Sec. 125 of the Child, Youth and Family Services Act. Organizations that do not have a policy(ies) in place make it more difficult for the employee to follow their duty to report smoothly. If you are an employee of an organization without a policy, consider bringing this forward and encouraging the development of one. Most importantly, you must follow your legal duty to report suspected child abuse and neglect regardless of an organization's preparedness or not.
Suspicions of child abuse must be reported immediately to the designated child protection authorities. Sec. 125 states that you must report without delay (forthwith, and so on). This only allows you to first document the information to support your suspicion of abuse. What did you hear, see, know, or think may be happening? Then inform your supervisor, usually, so your shift can be temporarily covered for a short time. Gather the relevant information about the child and family that the CAS will need to contact the family and respond to the report. Then follow your duty to report and make the call to the CAS. To locate a CAS near you, go to the Ontario Association of Children's Aid Societies. Introduce yourself in a professional manner. Once finished, file your documentation in a safe location.
If you are concerned that someone is in imminent danger, contact the police at 911 for emergency assistance.
What do I need when I contact the Children's Aid Society to make a report?
What to Report
When making a report of suspected child abuse to a child protection agency, try to stay calm and provide as much information as possible. Most agencies, organizations, institutions, and centres serving children have a form to document suspected child abuse, often known as the "Suspected Child Abuse Reporting" form. This helps the reporter gather the appropriate information needed by the CAS to follow up with the family.
Steps to Follow Your Duty to Report
Document information

to support your suspicion of abuse.

What do you hear, see, know, or think may be happening? Document this as soon as you suspect it to maintain accuracy.
You do not investigate abuse.

Even if a child discloses abuse, it is the job of a Child Protection Worker to verify that the abuse, in fact, did happen. It is your job to document relevant information and follow your duty to report. Only a Child Protection Worker or Police can investigate child abuse, not someone working with children, even in a professional capacity!

Inform Supervisor. Centre/workplace policies outlining an employee's duty to report suspected abuse must align with the CYFSA. You may need your supervisor to find someone to cover your shift for some time while you complete your documentation and make the telephone call to CAS.
Gather relevant information.

 You will need information about the child and the family when reporting to CAS.

Complete the Suspected Child Abuse Reporting Form – answer all the questions on the form to help you prepare for your phone call with CAS.Child's name:
Child's D.O.B.:
Name of caregiver(s):
Contact Information:
Address:
Phone number:
Sibling(s):
Is the child First Nation, Métis, or Inuit?
Relevant information to support your concern.


Follow your Duty to Report.

C

ontact your local CAS promptly. Do not delegate to any other person. Go to www.oacas.org for a local CAS near you.

Follow the directions of the Child Protection Worker.

Introduce yourself

 using your name, title, and the place where you work.

Professionalism is very important.
File your completed documentation in a secure location. The completed documentation of a Suspected Child Abuse Reporting form could be used in court.
CAS, "CAS Intake, can I help you"?
Employee, "Hi, my name is Giselle xxx, I work at Pinewood Public School in London, Ontario. I am the part-time educational assistant in the grade two classroom at the school in the morning. I am calling to report suspected abuse".
CAS, "Tell me what your concern is."
Employee, "I have a seven-year-old girl in the class named Amandeep. She is assigned to me for reading help every morning from 10 to 10:20 am. Today she told me that her mom and dad were not home when she woke up. She said she looked in her parent's bedroom and all around the house and couldn't find them. She got her four-year-old brother's breakfast and helped him get dressed, and watched for the children walking to the school, and that is when she and her brother left for school. I checked her backpack. She does not have a lunch packed, although she has brought cookies in her backpack, not wrapped and a cheese string. So, it appears that she tried to organize lunch food."
CAS, "Has she ever told you anything like this before?"
Employee, "No, this is the first time she has said something like this."
CAS, "Did you say anything to her when she disclosed this to you?"
Employee, "I told her that I was sorry she was all alone this morning and that she was very responsible to get her and her brother ready for school by herself and very brave to tell me and that I was going to talk to some folks who help kids in these situations."
CAS, "Ah, that was a good thing to say to her. That is concerning when a seven-year-old child is saying that they are all alone and looking after a sibling who is four years old. Do you know the parents, have you met them?"
Employee, "No, I have not met them, and the classroom teacher has not met them personally."
CAS, "Okay, I need to get some information from you. Let's start with the child's name and date of birth."
Employee, "Her name is Amandeep xxxx, date of birth is September 24, 2016. Do you want her address?"
CAS, "Can you give me the address next, please?"
Employee, "Okay, 123 Berry Lane, London, ON. Mom's name is Rani xxxx and her phone number is 123-456-7890. The father's name is Jeet xxxx, and his phone number is 987-654-3210."
CAS, "What is Amandeep's brother's name and birthdate?"
Employee, "His name is Darsh xxxx and I didn't get his birthdate. I know he is four years old. I can get that for you. Do you want me to get it right now?"
CAS, "No, but I will need it, so you can email it to me. When did Amandeep say this?"
Employee, "She said it about thirty minutes ago, at around 10:05 am. I took the children back to the class and told the teacher that I would be making a report. I had to download the form, and she contacted the principal, who gave me her office to make the call."
CAS, "Okay, that's fine. I need your name and position and the contact information for the school and email if you use it there."
Employee, "Okay, my name is Giselle xxx, I work at Pinewood Public School at 626 Main Street, 519-452-8700. My email is gxxx@pinewood.ca I am not able to answer any emails while I am working because I am working with the children. If you need an answer right away, it is best to contact the school secretary or the principal."
CAS, "Okay, that is good to know. Let me see if I have everything."
Employee, "Can I have your name and contact information?"
CAS, "Yes, of course, my name is Rhonda Bell, 519-452-9000 x211 and my email address is rhonda@cas…..com you can call me or email me if you have anything further to add, including Darsh's birthdate. I think that is all for now. Thank you for following your duty to report."
Employee, "Thank you, bye."
CAS, "Bye."
Twenty five percent of children who are abused make a direct disclosure. They do this because they believe you are a safe, trusted adult they can talk to, and/or they have new information, such as what is happening is not ok, and/or a role model has disclosed abuse, so they think they can disclose too. Most importantly, they are telling you because they think you can help!
Section 5.3 explains what to do if you suspect abuse, however, do not have contact information to report it.