13

Staff and Student Relationships
It is clear from survivor testimonials that the relationships between staff and students were often extremely negative, with staff participating in a wide variety of different abuses against their students (Truth and Reconciliation Commission, 2015). However, despite the overwhelming amount of bad teachers, there were teachers that genuinely cared about the children. Edward F. Wilson is a good example of this.
He developed a close relationship with many of his students, and worked hard to get them in to situations where they could support themselves. He did this especially with students who shared his interest in and love of the Christian religion. He encouraged John and Joseph Esquimau and William Sahguhcheway to pursue their interest in the church and tried to get them into Huron College to continue their studies which would allow them to be ordained in the Anglican Church. In the meantime he got John a job as a teacher and minister's apprentice in Garden River, and the same with Joseph at the Nipigon Mission.
At one point, Willie Riley, one of Wilson's particular favourites, was considering leaving the school as he was anxious to go home to care for his mother who was a widow and very poor. In order to ensure that Willie Riley continued his education, Wilson offered Shepagooqua a position at the school, knowing Willie would be very pleased with the arrangement. This awareness and acceptance of student connections with their families is in sharp contrast to the later Residential School system where some students were forced to stay at the school all year round, and the loss of their language made contact with their families difficult (Truth and Reconciliation Commission, 2015).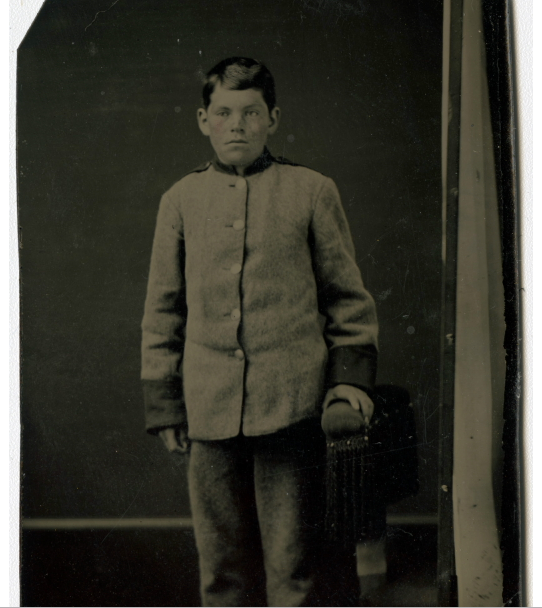 Whenever there was sickness in the school, Wilson became very anxious about the boys' health, sometimes writing hourly updates to the doctor before he could arrive. If the sickness was particularly severe, or a student had recently died, Wilson became even more worried, and often stayed up all night monitoring the sick to make sure their condition was stable, administering medicines when required. Student death affected him strongly, and almost a year after Frederick Oshkapakeda's death, Wilson wrote to Frederick's father Oshkapakeda and mentioned that he often visited Frederick's grave to think about him.
In his 1883 memoir Missionary Work Among the Ojebway Indians, Wilson wrote
The first thing, I felt, was to draw the children around me, and let them feel that I cared for them and really sought their good. I regarded them all as my children. A good proof that I had in some measure gained their affection and confidence was that many of those who had been with us the previous winter, and had been home during the summer for their holidays, had of their own accord come back again, some of them a great distance, and all seemed anxious to get on and learn all they could.
This shows that Wilson's clear affection for the children was evident to them, and it made them trust him and want to come back to the school to learn more from him. Despite the large number of teachers who treated the students in Residential Schools extremely poorly, there are survivors who recalled staff members who took the time to show they cared (Truth and Reconciliation Commission, 2015), and Wilson is a rare example of this.