Spellings | Pronunciations | Personal Pronunciations | Alternate Pronunciations
Word Lists | Short Phrases | Sentences | Mergers | Splits | Review | bath Words
The bath lexical set is one of those sets that can only be found in Checked syllables. We find bath in either stressed or unstressed syllables. Like the cloth lexical set, bath is merged in most accents with another lexical set; there are very few accents where bath is pronounced with its own, unique vowel. For the most part, bath is either merged with the trap lexical set—which is generally the case in the accents of North America and the North of England—or with the palm lexical set, as found in the non-rhotic accents in the South and Southeast of England, as well as in varieties found in South Africa, New Zealand, Australia. In these accents, palm is also merged with start. In some accents of Scotland, trap, bath and palm are all merged as one.
bath evolved in England, first as a lengthened version () of the trap vowel in certain specific settings. Over time, those lengthened vowels moved back to merge with palm, and, as these English accents were non-rhotic, with start. As this was associated with what were then the high prestige accents of the south of England, and RP in particular, bath frequently has served as a mark not only of accent identity, but also of social status. This book primarily focuses on as it relates to the lexical sets, but since length has such a significant role in bath's development, it is worth noting that in some accents where trap and palm/start/bath sound essentially the same, they are recognized as having different lengths, with trap being short, and bath et al having the potential for length.
One can't discuss bath without also speaking of . While exhaustive lists have been compiled of which words are (or have been) part of Received Pronunciation's implementation of bath, other accents may not be the same. RP also has some words that are inconsistent in their pronunciation, which Wells dubbed as bath prime; these are words in , where multiple pronunciations of a word are tolerated as being acceptable.
A study[1] of bath in Cardiff, Wales gives an interesting sociolinguistic perspective on how the lexical set is changing in one community. With evolving social expectations around class, speech and identity, some middle class bath pronunciations (traditionally merged with palm/start) are shifting towards one that is associated with the working class (i.e. merged with trap). Though middle class Cardiff speakers in the study said almost all bath words with palm/start, a small list of bath words, such as answer, example, chance, advantage, are now being pronounced with trap. However, the evidence also shows that some working class pronunciations in that same community have shifted towards that which is traditionally associated with the middle and upper classes (i.e. some bath words, such as after, last, class are pronounced with palm/start.) In fact, among working class speakers, a far greater number of commonly used words in the bath Lexical Set are now pronounced with palm rather than with trap.
In accents where bath is merged with trap, and where trap/bath can be —such as in urban centers in the northeastern US such as NYC, Boston, or Philadelphia, many of the words in the bath set are part of that split, usually with a long, centring diphthong [iə̯ ~ eə̯ ~ ɛə̯], e.g. dance, daft, path. See the trap Lexical Set for more information on the trap split.
☑️

Checked: requires a following consonant, and cannot exist on its own
in both stressed and unstressed syllables
Spellings
Ⓐ aF, aFC: -aff, -ath, -ass, -aft, -asp, -ast, -ask, -augh ;
Ⓑ aN, aNC: -ance, ant, -anch, CVCand, -ample;
Ⓒ -alf, -alv, -an't, 🔎
bath prime is a group of words with trap in GenAm, but which go back and forth between trap and palm in RP.
Learning to identify bath, on the surface, seems like it should be fairly simple. For Wells' subset Ⓐ, it's ‹a› before a fricative (F) such as path, staff, brass, or a fricative plus another consonant (FC), as in gasp, past, castle; for subset Ⓑ—given an alternate keyword of dance by some linguists—it's ‹a› before a nasal (N), such as banana, panorama, or a nasal plus another consonant (NC), as in example, dance, demand, chant. Subset Ⓒ is that group of bath words that are inconsistent as to whether they are bath or trap in RP, the English accent Wells referenced when writing Accents of English. What makes it difficult is that, for almost as many of those that are fairly easily identified, there are exceptions. So we have bath example, but trap ample; bath class, but trap classic; bath plaster, but trap plastic. Generally, what this means is that if you can identify the spellings where bath is possible, you can then look up the word of the check to see if it is pronounced as either trap or palm/start.

At the end of this section is a list of bath words that can be very helpful. For example, if you're working on an RP English accent, there are many choices for you. As the list of words which belong to bath can change over time, it helps to find a pronunciation dictionary for the appropriate period of the text you're working on. Daniel Jones's English Pronouncing Dictionary is one such dictionary, and there are many editions that have been published over the 20th Century. For a contemporary English accent, you might refer to the Current British English Dictionary, cube.elte.hu⧉. For other accents or regions you may have to do some serious sleuthing to find a dictionary that can help you out.
As we've had with other sets, Wells identifies three subgroups for bath, each of which might behave differently in different accents. Group Ⓐ words, where ‹a› is followed by a fricative, or a fricative+stop cluster, are consistently pronounced with palm in all accents that do the bath/palm merger. Group Ⓑ words, where ‹a› is followed by a nasal, or nasal+stop cluster, are sometimes said with trap in Australia and accents of the Caribbean. Group Ⓒ words, where ‹a› is followed by -lf, -lv, -nt, and various other irregular forms, generally are merged with palm in accents of the North of England where groups Ⓐ and Ⓑ are merged with trap.
In the South of England, bath Ⓐ, Ⓑ, and Ⓒ are all merged with palm.
In Australia and the Caribbean, bath Ⓐ and Ⓒ are merged with palm, while bath Ⓑ (followed by a nasal) is merged with trap.
In the North of England, bath Ⓐ and Ⓑ are merged with trap, while bath Ⓒ is merged with palm.
Wells' set bath prime is the group of words that are inconsistently merged with palm or trap in Received Pronunciation, and so fall into a grey zone between the two sets. Perhaps the largest group of these bath prime words are those that have the trans- prefix.
Pronunciations
The bath lexical set is generally pronounced with either the vowel of trap, which is frequently [æ ~ a] (see the trap lexical set), or palm, which often is [ɑ] (see the palm lexical set), and can be pronounced with any of the vowel options discussed in the chapters dealing with those sets. In some accents, such as in Northern Ireland and Scotland, trap can be merged with palm, so in that case all 3 sets are pronounced with the same vowel, [a̠ ~ ɐ̞ ~ ɑ̟].
In very rare instances, bath can have its own vowel, often midway between trap and palm, creating a 3-way split. In North America, the most well-known instance of this kind of accent is the so-called "Mid-Atlantic" accent. This accent is similar in some respects to the historical New England accent, which pronounces bath with [a]. However, bath is merged with palm/start in New England, and so it doesn't have the same 3-way split that Mid-Atlantic has. Though elites of the Northeast US spoke with an accent similar to the Mid-Atlantic accent in the late 19th and early 20th century, it disappeared "in the wild" following WWII. However, this accent continued to be used in the American theatre through to the end of the 20th century as a high status, or prestige accent for classical text, and was sometimes used as a way to homogenize and whitewash regional accents and sociolects. Based upon principles first created by William Tilly and promoted most famously by Edith Skinner and her students, "Good Speech" for the American Stage was most clearly defined in Skinner's book Speak with Distinction. The accent featured a hybrid built from aspects of what were then high status American and British accents (thus Mid-Atlantic, halfway between England and the US), and in particular the bath lexical set was pronounced with the "intermediate" ‹a›, [a], while trap was [æ] and palm was [ɑ]. Skinner called the bath lexical set the "Ask List."
Personal Pronunciation
⚠︎ If you haven't reviewed the trap and palm lexical sets first, you might want to go do that now.
To begin, let's look at whether bath is merged with trap or palm in your idiolect. Compare words in these lists to see whether they match or are different. If the pronunciations of the words in the following two columns are the same, you likely have a trap/bath merger; if they are different, then it is likely that you have a palm/bath merger.
trap

bath

ample, trample
example, sample
can, cannot*, cant
can't
lather*, rather
gather, slather
bass (

🐟

), sass, crass
class, pass, brass
Of course, it's possible that you might have an accent that merges all three of these sets, especially if you're from Scotland.
trap

bath

Ⓐ 

palm

tack
task
taco
plastic
plaster
plaza
bat
bath
balm*
rat
ranch
ramen
rad
raft
RADA
graphic
graph*
(Mardi) Gras
⚠︎bath Ⓑ, and some bath Ⓒ words that have a nasal following the vowel, could easily be part of the trap split (e.g. [ɛə̯]), if you have it.
trap

bath

Ⓑ 

palm

Dan
dance
Dante
man
demand
Oman
Sam
sample
saga
trap

bath

Ⓒ                         

palm

can
can't
Kanye
shack
shan't
Shah
lack
laugh
lama
Assuming that your bath words sound either like trap or palm, you don't need to figure out your personal pronunciation for bath: you've already done that with those other two sets.
However, many people may find that the vowel quality of the bath list of words is inconsistent in their idiolect—some words are merged with palm, while others are merged with trap. The facts seem to bear out the idea that bath is a set on the move, that the words that are members of the lexical set behave less consistently within some speech communities, and so a speaker may, for example, have bath Ⓑ words, but not bath Ⓒ words, or she might have a very spotty, inconsistent list of words that are merged with palm, but most other bath words are merged with trap. While I frequently imagine that my bath words are all merged with trap, I frequently find that I have words that sit in the grey-zone between trap and palm, with a third vowel all its own, [a].
If you have a third pronunciation for bath words, that is neither the same as trap nor palm, then you do want to explore your personal pronunciation. Working with a classmate, friend, coach or teacher, or on your own, go through the words from the list below to identify how your bath vowel compares with the way(s) others say it. One strategy to try is lengthening the sound of your bath vowel so that you can hear its quality more clearly, and then explore moving around where it's articulated in your mouth within the vowel space—up, forwards, down, and back—by very small movements. You should feel the top surface of the back your tongue moving towards/away from the roof of your mouth, in the direction of the space just behind the alveolar ridge. What's the smallest noticeable change that you can make?
If your bath vowel is (use the symbol that is most appropriate for your speech)
high, use the raised diacritic [ a̝ ], a small T pointing up
open, use the lowered diacritic [ a̞ ], a small T pointing down
pushed forward, use the advanced diacritic [ a̟ ], a tiny plus sign +
pulled back, use the retracted diacritic [ a̠ ], a tiny minus sign –
moved toward the middle of the mouth, towards schwa [ə], use the mid-centralized diacritic [ a̽ ], a tiny x-marks-the-spot above the symbol,
Alternate Pronunciations
Experiment with the Word Lists, Phrases and Sentences with the following vowels:
æ         near-open and front, with no lip rounding (
trap
for many)
a          open and front, with no lip rounding
ɐ̞          open and central, with no lip rounding.
ɛ          mid-close and front, with no lip rounding
ɑ̟          open and a little advanced from fully back, with no rounding
ɒ          open and slightly rounded
ɛ̠ə̯
[2]
     open-mid and a little back from front, with no lip rounding (could also be [ɛ̈ə̯])
eə̯        mid-close front, with no lip rounding
As you play with the vowels using the qualities offered here, see whether that modified oral posture might affect the articulation of consonants and other vowels in the word in similar ways. Does it remind you of an accent other than your own?
Word Lists for
bath

, sorted by the consonant that follows

KEY: ◾︎bath in stressed syllable ◽︎bath in unstressed syllable

For a list of words sorted alphabetically, see

the

bath

list

at the end of the chapter.

PLOSIVES

bath does not occur after a plosive

NASALS

bath words followed by nasals are bath Ⓑ

-mp

Ⓑ ◾︎ sample, example, unexampled, sampler

Ⓑ ◽︎ counter-example

-n

Ⓑ ◾︎ piano* (softly), Guiana, Milano, Mariana, Tanya=Tania, soprano

bath

prime

◾︎ Iran, Sudan, banana, Oceania

-ns

Ⓑ ◾︎ Frances, France, dance, chance, advance, answer, enhance, dancer, lance, glance, entrance (v.), lancet, Lansing, vice-chancellor, enhancement, answerphone, chancery, prance, chancel, perchance

Ⓑ ◽︎ freelance, belly-dance (and other -dance(r) words), lance-corporal, off chance

bath

prime

◾︎ stance, askance, intransigent,

words in "trans-", such as:

transport (n.), transfer (n.), transportation (n.), transformation (n.), transplant (n.), transcript (n.), transcendentalist (n.), Transylvania, transferase, transposition, transfiguration, transference, transferability

bath

prime

◽︎ transport (v.), transfer (v.), translation, transparent, transform, transparency, transcendence, transplant (v.), transformers, transcription, transcend, transfusion, transpire, transponder, transceiver

-nʃ

bath

prime

◾︎ substantial, insubstantial, substantiate, instantiation, circumstantial, transubstantiation, consubstantial, circumstantiate

bath

prime

◽︎ consubstantiality

-nt

Ⓑ ◾︎ plant, advantage, grant, transplant, Granta, aunt, vantage, chantry, planter, implant, disadvantage, slant, supplant, enchant, chant, Grantchester, Vedanta, replant, Cary Grant, disenchantment

Ⓑ ◽︎ grantor, implantation, houseplant, eggplant, plainchant, plantocracy

Ⓒ◾︎ can't, shan't, can't've

-nd

Ⓑ ◾︎ Alexander, demand, Sandra, demands, Alexandra, Sanders, Sanderson, command, commander, Flanders, chandlery, remand, Alexandria, Sanderstead, remand, slander, Zandra, commando, undemanding, commandment, Nandi, slanderous, slanderer, commandment, countermand

Ⓑ ◽︎ wing-commander, reprimand, Alexandretta, wax-chandler

-ntʃ

Ⓑ ◾︎ ranch, branch, rancher, blanch, stanchion, rancho

Ⓑ ◽︎ ranchero, right-branching

FRICATIVES

-θ

Ⓐ ◾︎ path, bath, bathroom, pathway, Pathfinder, bathing*, bathtub, lath, Bathgate, bathrobe, bathhouse, bath-chair, pathing, pathless

Ⓐ ◽︎ footpath, towpath, mud-bath, blood-bath, bridle-path, Rabindranath, birdbath, footbath, eyebath

-ð

Ⓐ◾︎ rather, paths, baths

Ⓐ◽︎ footpaths, swimming-baths, shower-baths, bridle-paths, towpaths, mud-baths, eye-baths, bloodbaths, by-paths, hip-baths

bath

prime

◾︎ lather, lathery

-f

Ⓐ ◾︎ staff, laugh, laughing, staffing, giraffe, laughable, laughingstock,

Ⓐ ◽︎ Wagstaff, flagstaff,

Ⓒ ◾︎ half, behalf, half-a-dozen, half-life, half-brother, half-sister, half-hearted, calf,

Ⓒ ◽︎ half-price, half-hour, half-heartedly

bath

prime

◾︎ chaff, graph

bath

prime

◽︎ graphology,

words with -graph:

e.g. photograph, telegraph, paragraph, chronograph, autograph, monograph, lithograph, etc.

-ft

Ⓐ ◾︎ after, words with after-: e.g. afternoon, aftermath, etc.; craft, draft, shaft, daft, laughter, laughed, raft

Ⓐ ◽︎ aircraft, Minecraft, bank-draft, watercraft, witchcraft, woodcraft, Wagstaff, flagstaff, hovercraft, needlecraft, overdraft, life-raft, downdraft

Ⓒ ◾︎ halftime, halftrack, halftone

-v

Ⓐ ◾︎ cadaver

Ⓒ ◾︎ calve, calves, halves

-s

Ⓐ ◾︎ glass, class, outclass, pass, surpass, grass, brass, impasse, castle, Castleford, ghastly, ghastlier, ghastliest

Ⓐ ◽︎ second-class, working-class, high-class, hourglass, fiberglass, Newcastle, Hardcastle, sandcastle

-sk

Ⓐ ◾︎ ask, task, basket, mask=masque, basketball, unmask, task-force, masquerade, rascal, flask, Dizzee Rascal, cask, taskmaster, basking, casket, unasked

Ⓐ ◽︎ multitask, hip-flask, gasmask, waste basket, clothes basket, workbasket, death mask, breadbasket, powder flask, rascality, litter basket

-st

Ⓐ ◾︎ last, past, fast, last minute, master, MasterCard, cast, past, nasty, disaster, fast, blast, faster, fastest, contrast, casting, masterpiece, plastering, remaster, plasterer, pastoral,

Ⓐ ◽︎ forecast, podcast, broadcast, Belfast, contrast, cast-iron, diecast, telecast, steadfast, contrast, postmaster, outcast

bath

 prime

◾︎ plastic, elastic, drastic, gymnastic, monastic, orgiastic, iconoclastic, (Cornish) pasty, enthusiastic, pastoral

-z

Ⓐ ◾︎ raspberry

-ʃ

Ⓐ ◾︎ pasha

-ʒ

There are no

bath

words with -ʒ

There are no bath words with -r

-ɹ (see the start lexical set)

-l/ɫ

bath

prime

◾︎ alto, altitude, Palo Alto, Altamira, gestalt, altruism, contralto, caltrop, altocumulus, contralto, altruist

bath

 prime

◽︎ Altaic, asphalt*, Altoona, altissimo, Ural-Altaic, altazimuth
Short Phrases
On beh

a

lf of the c

a

lf.
A l

au

ghing gir

a

ffe.
I said "footp

a

th", not "bloodb

a

th".
A h

a

lf-hour before Flagst

a

ff.
We l

au

ghed about the aircr

a

ft.
S

a

mple the r

a

spberries at Belf

a

st C

a

stle.
Your

au

nt's* pl

a

nter from Fl

a

nders.
The d

a

ncer from Fr

a

nce was entr

a

ncing.
Contr

a

ltos and sopr

a

nos.
The l

a

nce-corporal went "comm

a

ndo".
The C

a

stleford Cr

a

ft Show.
X

a

nder dem

a

nded we play Minecr

a

ft.
T

a

nya's br

a

ss hip-fl

a

sk.
The p

a

sha butterfly l

a

nded on the b

a

sket.
Shape the br

a

nch into an arrow sh

a

ft.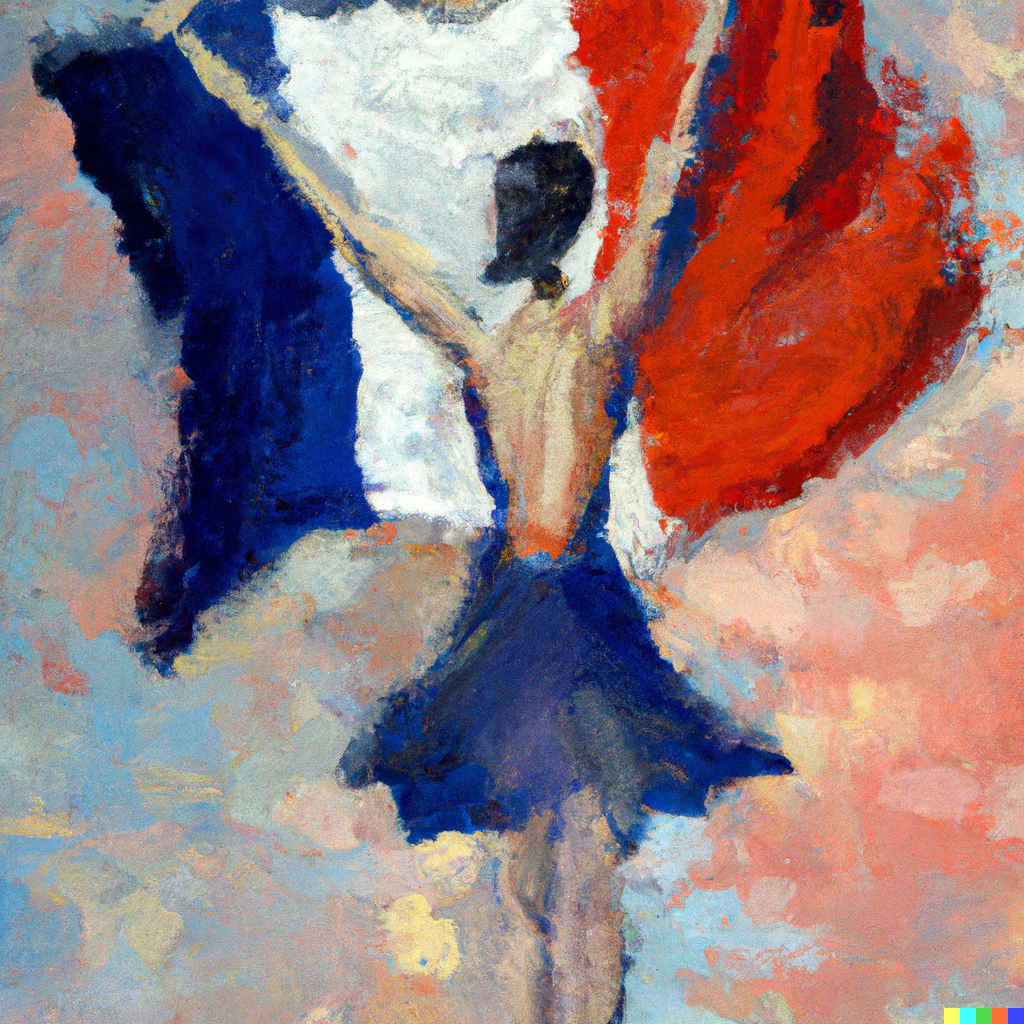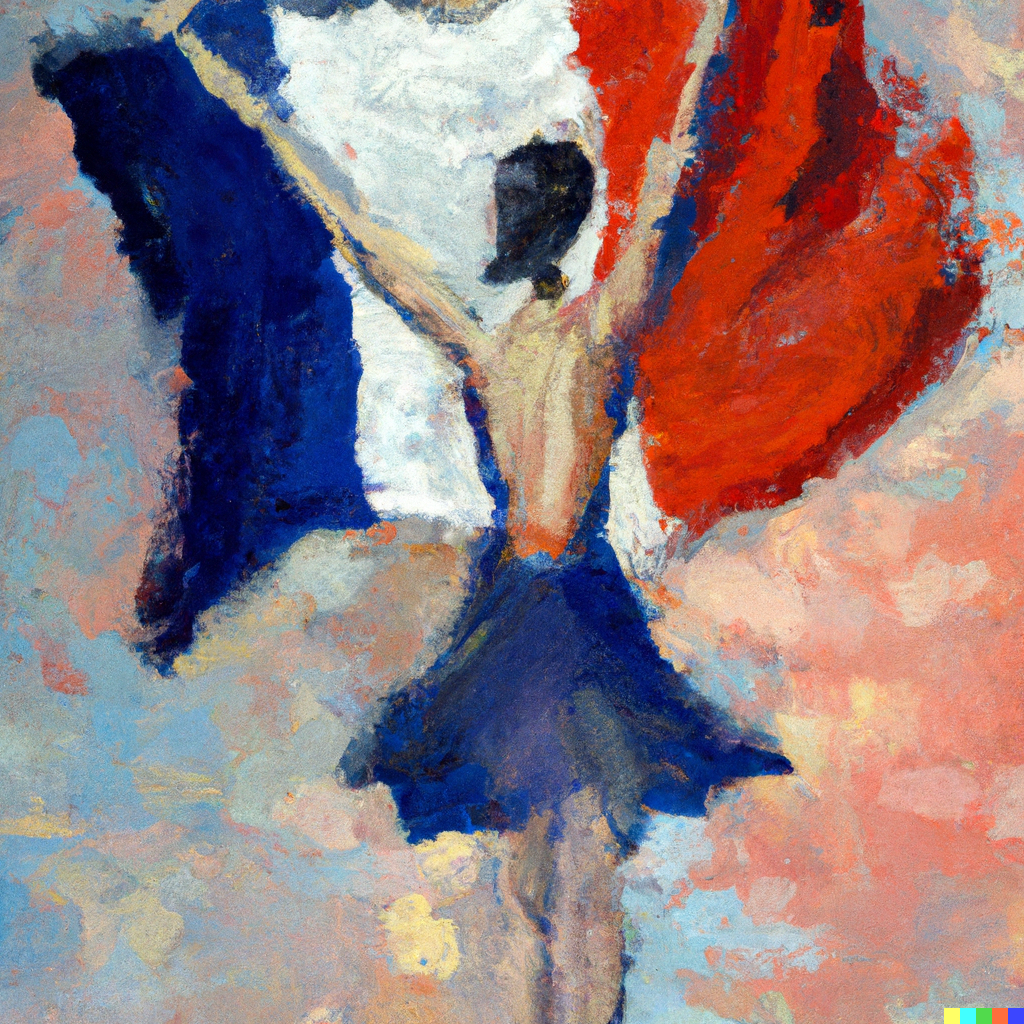 Sentences
Level 1
Short with 2-3 words, underlined
S

a

mple the eggpl

a

nt parmigiana.
Mari

a

na is dem

a

nding an

a

nswer.
Comm

a

nder S

a

nderson was sl

a

ndered.
Riding on the towp

a

th is f

a

ster than boating in the canal.
A bad ex

a

mple of a c

a

st photogr

a

ph.
Level 2
Short with 4-5 words, underlined
Fill my gl

a

ss with a cr

a

ft beer from Wylam's in Newc

a

stle.
The ench

a

nting belly-d

a

ncer gl

a

nced at Fr

a

ncis.
I got a bank dr

a

ft r

a

ther than using my M

a

sterCard to buy the aircr

a

ft.
In order to multit

a

sk, they listened to h

a

lf-a-dozen podc

a

sts on f

a

st speed.
In the p

a

st, the upper-cl

a

ss ch

a

ncellor was a l

au

ghing stock.
Level 3
Medium with 3-4 words, not underlined
The staff at the spa's mudbath cleaned half-heartedly.
I spilled ranch dressing on the path to the chancel.
The life-raft from the sunken hovercraft was found near the Mariana Trench.
The fiberglass personal watercraft was a blast to race.
The advantage of the cloth mask over the N95 is that it lasts longer.
Level 4
Hard with 4-6 words, not underlined
The last contact with the Mars Pathfinder spacecraft was in 1997.
Mr. Sanders's half-sister surpassed her brother in basketball skill.
Demand for Rabindranath Tagore's last poems rose after the broadcast.
Let's share a glass of raspberry lemonade this afternoon, Grant.
The master plasterwork on the bathroom ceiling features branching roses and baskets of tulips.
Mergers
The trap-bath Merger is found in most of English speaking North America, and in much of the North of England; meanwhile in much of the rest of the English-speaking world, bath is merged with palm, and in non-rhotic Englishes, with start. In fact, this whole chapter has essentially been about learning to distinguish between trap, bath (and palm). There are very few minimal pairs/homophones with trap and bath, though a few examples include: ante/auntie, cant=Kant/can't, plantar/planter; there are near-minimal pairs with gather~blather~slather/lather~rather, lass~mass/class~brass, sociopath~math/ path~bath.
If you have the 

trap

–

bath

 merger, differentiate them in the following sentences: [æ/ɑ̟,   a/ɑ̠,   ɐ̞/ɒ,   ɛ/ɑ,   ɛ̠ə̯/a,   eə̯/ɑ̟].
If you don't have the merger, try to make them match using either your person trap vowel, or one that is new to you: [æ, a, ɐ̞, ɛ, ɛ̠ə̯, eə̯].
The 

cat's

 father

p

 

can't

 

catch

 

half

 the mice it will 

have

 to.

Patrick

 

sat

 in the

enchanting

bath

room in the 

after

math

of

dancing

with the

daft

 

a

ctor.
The montage

p

of the

masked

man

in the

last

scene was

masterfully

performed by the 

a

cting

class

.

Actually

,

Dad

's New

castle

Brown Ale, served in dirty

glasses

, tasted

rather

ghastly

.
It was

laughably

bad

casting

to choose Wolf

gang

to play the Nazi

p

 

commander

.
The

ample

free

samples

of veggie lasagna

p

were an

example

of the

chancellor's

substantial

bravado

p

.
The palm–bath Merger is found in the South of England and (to some degree) in some accents of India, Australia, New Zealand and South Africa. In many of these mostly non-rhotic regions, palm–bath then also merge with start. In some of these regions, bath Ⓑ is "split" off, and merged with trap, while the remainder (bath Ⓐ and Ⓒ) are merged with palm (see bath Ⓑ Split, below). While there were very few minimal or near-minimal pairs for trap–bath, there are almost none for palm–bath, apart from father/rather. At a stretch (?): (tabula) rasa/raspberry, casa/class, kava/cadaver, naan/banana.
If you have the

palm

–

bath

merger, differentiate them in the following sentences: [ɑ̟/æ,   ɑ̠/a,   ɒ/ɐ̞,   ɑ/ɛ,   a/ɛ̠ə̯,   ɑ̟/eə̯].
If you don't have the merger, try to make them match using either your person

palm

vowel, or one that is new to you: [a,   a̠,   ɑ̟,   ɑ,   ɒ].
Mama

laughed

at

Papa

as he played

basketball

in his sandals

t

and

bathrobe

.
Cassie

t

's

class

painted their

crafts

with

gouache

in the style of

Picasso

.
The

basso

,

alto

and

soprano

felt the tenor's

vibrato

was too

fast

on the

last

note of the

cantata

.

After

the

palm

tree, the road

branches

off to get to Cary

Grant's

old

Colorado

ranch

.
The

façade

of the working-

class

bar was

plastered

with posters for Lady

Gaga

.
My

podcast

about

tacos

and

guacamole

passed

half

a million downloads this

afternoon

.
The trap–bath–palm Merger, found in Scotland and parts of Northern Ireland, merges all three ‹a› vowels into a single group, in or around [a ~ ɐ]. There are no minimal triplets for these merged sounds, though the rhyming gather/rather/father is as close as you're going to get! If you have this merger, you can use sentences 1–12 above to practice avoiding the merger; if you don't have the merger, try making all the trap–bath–palm words in sentences 1–12 match using any of these options: [a,   a̠,   ɐ̞,   ɐ,   ɑ̟].
My 

father

 made a 

travel

 

plans

 to 

Yokohama

 to visit my 

aunt

 in the 

last

 week July.
This 

afternoon

, 

Nadia

 built a 

panda

 

sanctuary

 on 

Minecraft

 

Java

 Edition.
The 

soprano

 jazz singer 

demanded

 

half

 of the solos as she claimed to have the best 

vibrato

.
Splits
The bath Ⓑ Split, occurs in most of Australia where bath Ⓐ and Ⓒ words are merged with palm/start [ɐ], while bath Ⓑ is merged with trap [ɛ̞ ~ a]. Note that in the state of South Australia (and its capital, Adelaide), this doesn't occur, and all of bath, generally, is merged with palm/start. If you have this split, try to make the bath Ⓑ words in the sentences below match the bath Ⓐ and Ⓒ words with [ɐ]; if you don't have the split, try it out by using the contrast [a/ɐ] for Ⓑ/Ⓐ+Ⓒ.
The in-demand Master craftsman's plasterwork featured many branching plants.
Review
Pathway Puzzles
Pathway Puzzles allow you to practice finding members of a lexical set. Choose the next cell with the FIRST lexical set word to make a pathway from the START of the puzzle down to the FINISH. Open the KEY document to see the solution, and check your work. Pathway Puzzles were created by Farisya Khairul, through support from a AMPD Minor Research Grant.
bath-palm Pathway Puzzle | KEY
bath-trap Pathway Puzzle | KEY
trap-bath-palm Pathway Puzzle | KEY


List of
bath

 Words

abaft

advance, -s

advanced

advancement,-s

advancing

advantage

advantaged

after

"after" prefixes

aftermath,-s

afternoon

afterward,-s

aghast

alabaster [ˈælə.bastɚ]

Alabaster

alas ([æ] in R.P.)

answer, -s

answering

ask, -s

asked

asking

aunt, -s

auntie, -s

autograph, -s

avalanche, -s [ˈævəˌlantʃ]

avast

bask, -s

basked

basket, -s

basketball, -s

basketful, -s

basketry

basketwork

bath

bath-brick, -s

bath-chair, -s

bathroom

behalf

blanch, -es

Blanche

blanched

blanching

blast, -s

blasted

blasting

blast furnace, -s

blastment, -s

blast-pipe, -s

branch, -es

Branch

branched

branching

branchless

brass, -es

brass band, -s

[ˈbrasˈbænd]

brass-founder, -s

brass-hat, -s

brassie, -s (golf)

brassier (more brassy)

brassiest

brassy

broadcast, -s

calf

calf's-foot

calfskin

calve, -s

calved

calves'-feet

calve-skin

calving

can't

cask, -s

casked

casket, -s

casking

cast, -s

castaway, -s

caste, -s

caster

Castelnau

casting, -s

casting-net, -s

casting-vote, -s

cast-iron

castle, -s

Castlebar

Castlerea(gh)

Castleton

castoff, -s

castor, -s

Castor

castor oil

cenotaph, -s

chaff, -s

chaff-cutter, -s

chaffed

chaffer, -s (n.)

chaffer (v.) ['tʃæfə]

chaffiness

chaffing, -Iy

chaffless

chaffy

chance, -s

chanced

chancel, -s

chancelle-ries

chancelle-ry

chancellor, -s

Chancellor

chancellorship,-s

chancer

chanceries

chancery

Chancery

chancier

chanciest

chancing

chancy

chandler, -s

Chandler

chandlery, -ies

chant, -s

chanted

chanter, -s

chantey

chanties

chanting

Chantrey

chantries

chantry

Chantry

chanty

clasp, -s

clasped

clasping

clasp knife, -ves

class, -es

classes

classier

classiest

classiness

classing

classman

classmate

classmen

classroom, -s

classwoman

classwomen

classy

command, -s

commanded

commander, -s

commanding, -ly

commandment, -s

commando, -s

counterblast, -s

countermand, -s

countermanded

countermanding

craft, -s

craftier

craftiest

craftily

craftiness

craftsman, -men

"craft" suffixes

daft

dafter

daftest

daftly

daftness

dance, -s

Dance

danced

dancer

dancing

deathmask, -s

demand, -s

demanded

demanding

disadvantage, -d, -s

disaster, -s

disastrous, -Iy

disastrousness

distaff, -s

downcast

downdraught, -s

draft, -s

drafted

drafter, -s

drafting

draftsman, -men

draught, -s

"draught" prefixes

draughtier

draughtiest

draughtily

draughtiness

draughty

draughtsman, -men

encephalograph, -s

enchant, -s

enchanted

enchanter, -s

enchanting, -ly

enchantment

enchantress, -es

enclasp, -s

enclasped

enclasping

engraft, -s

engrafted

engrafting

engraftment

enhance, -s

enhanced

enhancement, -s

enhancing

ensample, -s

entrance, -s (v.)

entranced, -ly

epigraph, -s

epitaph, -s

everlasting, -ly

everlastingness

example, -s

exampled

exampling

Falstaff

fast, -s

fasted

faster, -s

fastest

fasting

fastness

fast-day, -s

fasten, -s

fastened

fastener, -s

fastening

fastness, -es

"fast" suffixes

flabbergast

[ˈflæbɚˌɡast]

flabbergasted

flabbergasting

Flanders

flask, -s

flasket, -s

forecast, -ed, -ing, -s

France

Frances

Francies

Francis

free lance, -s, -ed

gasp, -s, -ed

gasping

ghastlier

ghastliest

ghastliness

ghastly

giraffe, -s

glance, -s

glanced

glancing, -ly

glass, -es

glass blower, -s

glass blowing

glass-cutter

glassful, -s

glass house, -s

glassier

glassiest

glassily

glassiness

glass-paper, -s

glassware

glass work, -s

glasswort

glassy

graft, -s

"graft" suffixes

grafted

grafter, -s

grafting

grant

Grant

granted

grantee, -s

granting

grantor, -s

graph, -s

"graph" suffixes

Grasmere

grasp, -s

grasped

grasper, -s

grasping, -ly

grass, -es

grass-cutter, -s

grassed

grass-green

grasshopper, -s

grassler

grassiest

grassing

grass land

grass widow, -s

grass widower, -s

grassy

half

"half" prefixes

halve, -s

halved

halving

handicraft, -s

[ˈhændɨˌkɹaft]

hasp, -s

hasped

hasping

headmaster

hereafter

impassable, -bly

implant, -s, -ed, -ing

indraught, -s

lance, -s

Lance

lanced

lance corporal, -s

lancer, -s

lancet, -s

Lancet

lancing

Lancing

last, -s

lasted

lasting, -ly

lastly

lath, -s

lather, -s

lathered

lathering

lathwork

lathy

laugh, -s

laughable

laughableness

laughably

laughed

laugher, -s

laughing, -ly

laughing gas

laughingstock, -s

laughter

mask, -s

masked

masking

masque, -s

mast, -s

master, -s

"master-" prefixes

"-master" suffixes

mastered

masterful, -ly

masterfulness

mastering

masterpiece, -s

mastery

masthead, -s

mastiff, -s, ([æ] in R.P.)

mischance, -s

mooncalf

mooncalves

nastier

nastiest

nastily

nastiness

nasty

outcast, -s

outcaste, -s

outcasted

outcasting

outclass, -es

outclassing

outlast, -s

outlasted

outlasting

overcast

overglance, -d, -s

overtask, -ed, -ing, -s

paragraph, -s

[ˈpæɹə.ɡɹaf]

paragraphed

paragraphing

pass, -es

passed

passable, -ness

passably

passbook, -s

passer, -s

(passer sparrow—[æ])

passerby

passersby

passing

passkey, -s

passman, -men

Passover, -s

passport, -s

password, -s

past

pastime, -s

past master, -s

pastor, -s

pastoral, -s

pastoralism

pastorate, -s

pasturage

pasture, -s

pastured

pasturing

path, -s

pathfinder, -s

Pathfinder

pathless

pathway, -s

perchance

planch, -es

planchette, -s

plant, -s

planted

planter, -s

planting

plaster, -s

plastered

plasterer, -s

plastering

prance, -s

Prance

pranced

prancer, -s

prancing

quaff, -s ([ɒ] in R.P.)

quaffed

quaffer, -s

quaffing

raft, -s

rafted

rafter, -s

raftered

rafting

rascal, -s

rascalities

rascality

rascally

rasp, -s

rasped

rasping

raspberries

raspberry

raspiness

raspy

rather

recast, -s

recasting

repass, -es

repassed

repassing

repast, -s

repasture

reprimand, -s

reprimanded

reprimanding

salve, -s ([æ] in R.P.)

salved

salving

sample, -s

sampled

sampler, -s

sampling

schoolmaster, -s

shaft, -s

Shaftsbury

shan't

slander, -s

slandered

slanderer

slandering

slanderous, -Iy

slanderousness

slant, -s

slanted

slanting, -Iy

slantwise

staff, -s

staffed

staffing

stagecraft

stanch, -es

stanched

stanching

stanchion, -es

statecraft

steadfast, -ly

steadfastness

steadfast

supplant, -s

supplanted

supplanter, -s

supplanting

surpass, -ed, -es

surpassing, -Iy

taft, -ed, -s

tafting

task, -s

tasked

tasking

taskmaster, -s

taskmistress, -es

telecast, -s

telegraph, -s

telegraphed

telegraphing

thereafter

topmast ([æ] also)

trance, -s

transplant, -s

[ˈtɹænzˈplant]

transplantable

transplanted

transplanting

trespass, -es ([ə] also)

trespassed

trespasser, -s

trespassing

unstanch

unsurpassed

upcast, -s

vantage, -s

vast

vaster

vastest

vastly

vastness

vasty

waft, -s

waftage

wafted

wafting

witchcraft

wrath ([ɒ, ɔ] in R.P.)

wrathfully
---
Mees, I., & Osorno, C. H. (2017). The Complexity of the

bath

Words in Cardiff English. Linguistica, 57(1), 229-245. https://revije.ff.uni-lj.si/linguistica/article/view/491⧉ ↵
If you have this or the following pronunciation on some

bath

words, it is likely that you have a "split

trap

" set, rather than a separate

bath

pronunciation. See the 

trap

lexical set for more details. ↵
A phonetically distinct variant of a phoneme, used in different circumstances. For example, in the speech of many Canadians, the vowel of "lout" is a distinct allophone [əʊ] when compared to the vowel [aʊ] in "loud," both of which are from the MOUTH lexical set, with the phoneme /aʊ/. "Allophonic" (adj.) refers to this kind of variation.
The sound of a particular vowel which result from the positions of the vocal tract, including tongue, the lips, and the velum, as well as the pharynx, and larynx (to a lesser degree) during its articulation.
The rules that govern where a lexical set can appear in a given language. Complementary, contrastive, and Free variation are all possibilities.
Where two or more vowel sounds can be used in a word with no variation in meaning; both pronunciations are deemed appropriate (though one may be thought more prestigious in some communities)
A historical process whereby one phoneme (or lexical set) subdivides into two or more phonemes/ lexical sets.