Book Title:

Community Development Practice: From Canadian and Global Perspectives

Subtitle: An Open Educational Resource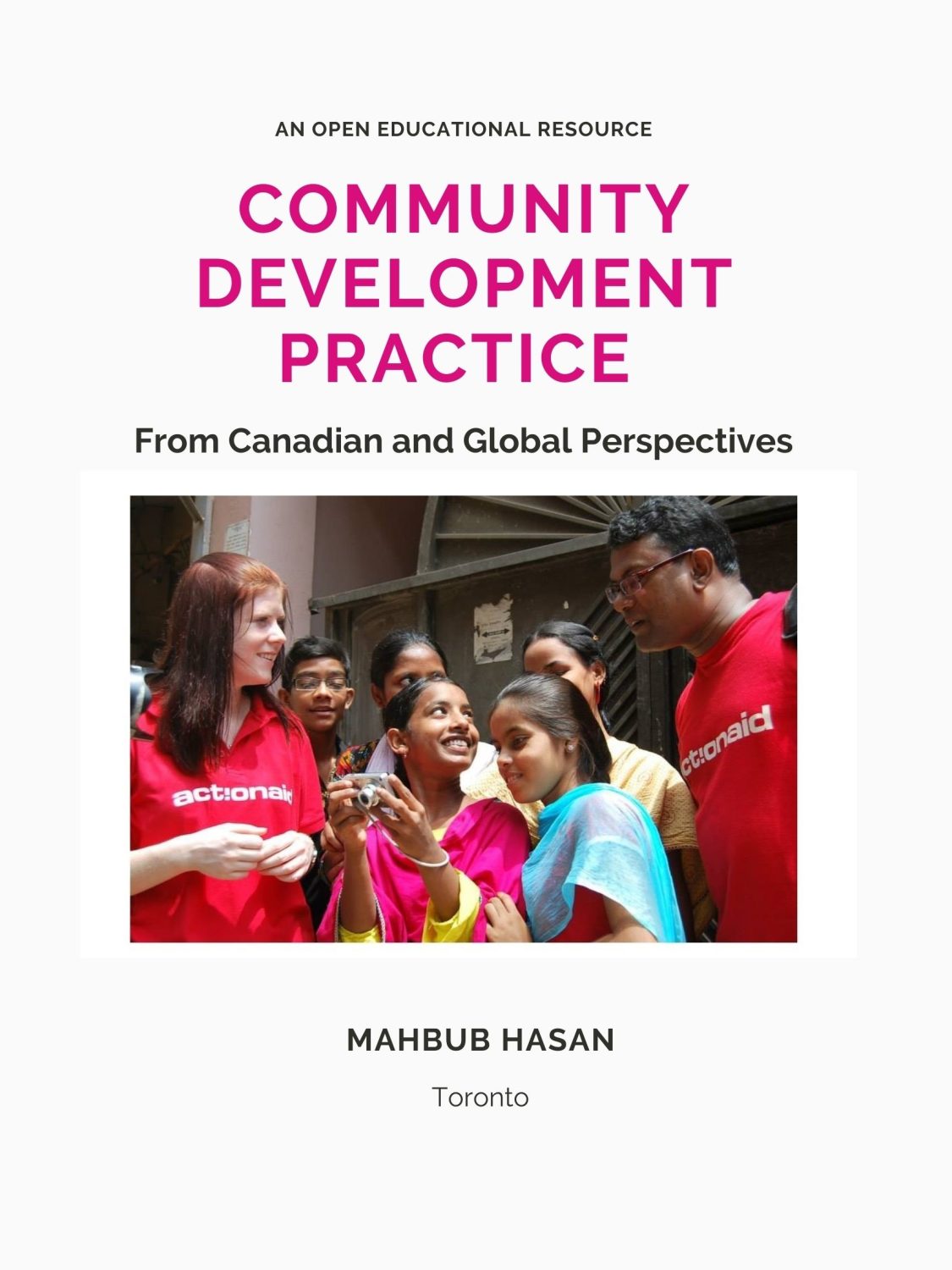 Book Description: Community Development Practice is a resource book for students, social workers and community leaders. The author and contributors have defined key concepts in this book and discussed theories, models, frameworks, and tools applied in community development practice in Canada and globally. The author used images, videos, and podcasts in each chapter to make this book purely digital, accessible, and interesting for readers. Academics, Community Development practitioners, and community activists from Canada and worldwide have contributed to this book.
License:
Creative Commons Attribution NonCommercial ShareAlike