About Our Presentation
Incorporating Universal Design for Learning (UDL) principles at an institutional level requires a cultural shift, which does not happen overnight or by a single individual. It requires strong collaboration between faculty, academic leadership, and all other student/faculty support areas fuelled by genuine care for student success and a love of teaching. It's an iterative and at times slow process. In this interactive presentation for UDL-IRN Internationa Summit 2022, we share our journey so far in embracing UDL at Centennial College in Toronto, Ontario, Canada. We also share concrete tools and strategies we have developed to support academic leaders to lead their teams to embrace UDL strategies as a best practice for transformative teaching.
We hope that our presentation can help you to:
Understand how Centennial College developed and implemented UDL standards in their Academic Division,
Understand how Centennial College developed and implemented a faculty survey to establish a benchmark for how well faculty are implementing UDL standards,
Understand the power of this faculty survey in developing a strategic UDL plan for the Community Services Department, and
Understand the approach of change leadership from an Academic Chair with over 50 faculty in her Community Services Department, in terms of how she worked with her team to embrace UDL strategies as a best practice for transformative teaching.
About Us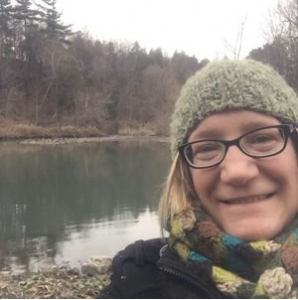 Jennifer Woodill, MA, is Academic Chairperson for the Community Services Department at Centennial College in Toronto, Canada. Jennifer has worked for over 15 years in the Community Services sector, working in the field of refugee resettlement, homelessness and then volunteer and community development. Jennifer joined the post-secondary education sector in 2012, and is passionate about supporting faculty to take risks in their teaching, inspiring students to take risks in their learning. Jen's goal is that students graduate to become leaders and change-makers, transforming communities and inspiring social change. Jennifer thinks out loud in her blog at www.theignitioncondition.wordpress.com.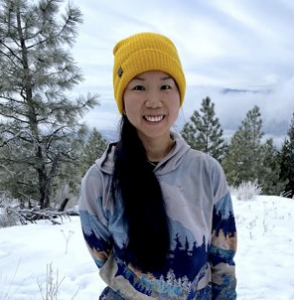 Teresa Lee, MDes, is the Accessibility and UDL Lead at Centennial College. She leads strategic initiatives to integrate UDL principles across the College and create barrier-free campuses. Teresa also teaches in the Master of Design in Inclusive Design at OCAD University. Her work is guided by the stories of thousands of people with lived experiences of barriers she has met in various roles as an ally, clinician, researcher, consultant, and educator. *Please note that Teresa has moved on from her role at Centennial to another adventure as of March, 2022.
Our Presentation
Our video presentation is interactive with various hotspots that will open the link to a mentioned resource. You can also access our presentation on YouTube. At the bottom of this video there are a few buttons to enhance your experience:
Bookmarks: skip to different sections of the presentation
Playback rate: choose the speed at which the presentation will play
Captions: turn on and off English captions.
If these buttons do not work well for you, the transcript and links to resources are also available at the bottom of the video. Finally, our slides are available in PowerPoint or PDF. Please feel free to contact us (Jennifer at JWoodill@centennialcollege.ca or Teresa at TLee@alumni.utoronto.ca) for accessible alternatives.