2

What are, aren't and might be micro-credentials?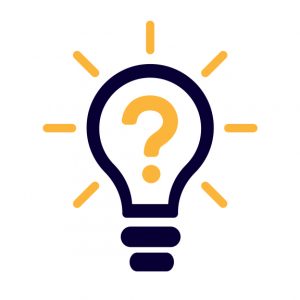 In comparison to traditional courses and ways of learning that focus on structure and specific due dates for assessments , micro-credentials value self-directed learning and recognize that learners will complete smaller units of learning experiences at a pace that meets their learning needs and styles. As a result, micro-credentials should be flexible and, where possible, learners should complete them at a pace that works best for them. In some offerings, there are no specific due dates except for the end date.
Micro-credentials have the potential to fill skills gaps in both the current and future labour markets.  They give learners the opportunity to "specialize" in a particular area or topic; for example, donning and doffing of personal protective equipment (PPE). An employer interested in hiring would know by the micro-credential achieved if a candidate has a specific skill set depending on the micro-credentials they completed. In the example of learning how to prepare healthy menus, an employer would be able to recognize that the candidate has had training and education in this area.
Micro-credentials do not have to conform only to usual semester intakes; they should be readily available to learners and offered multiple times throughout the year. In comparison to traditional courses, micro-credentials can be taken at any time, or offered as many times as possible.
Micro-credentials are:
Shorter learning experiences that home in  on a specific topic or identified skill gap in ways that are flexible and readily accessible for learners. This means there is variety of ways to offer and design micro-credentials.
Designed to focus on a specific skill, subject, or topic area; this focus differs based on the needs of the learners, employer, and industry partners. As a result, micro-credentials can be skills-based and competency-based; they can also be outcome-based with measurable learning objectives. Offerings could be stand-alone credentials, or they could be part of a series of micro-credentials that make up a program or certificate.
Credit-bearing or non-credit-bearing. The design of each micro-credential is contextual and should reflect the needs of specific learners, industries and professions, and institutions.
Industry focused with assessments to support learners with retraining, upskilling, or pursuing a career change. For example, learners who want to enter the food service industry may take a micro-credential on preparing healthy menus. Learners who are successful in completing the micro-credential should be able to effectively prepare healthy menus and, therefore, learning activities and assessments should be aligned with this competency or ability.
Developed and designed with industry experts to ensure that retraining and upskilling accurately reflect industry needs and are recognized with some form of certificate or digital badge outlining the learning outcomes or competencies that learners achieved.
Micro-credentials are not:
Intended to be delivered using a traditional face-to-face delivery; rather, flexible delivery modalities should be adopted such as online asynchronous delivery, hybrid, or in some instances, face-to-face, depending on the subject, skill, knowledge, or area being instructed.
Traditional courses that tend to cover an array of topics and subject areas over a 12- or 13-week academic term. For example, a 45-hour program that focuses on mental health and wellness might address a number of topics such as diagnostic assessment, diagnosis, and treatment; however, a related micro-credential may focus only on the assessment component of mental health.
It is important to note that micro-credentials can be stand-alone credentials; they don't have to always be part of a series that makes up a larger program. For example, an employer may need a learner (or employee) to complete only one stand-alone micro-credential, which is why the completion of micro-credentials should be documented or recorded in some capacity.  Micro-credentials can also be stackable, however. For example, a learner who completes five micro-credentials in caring for wound infections may be able to receive credit for a course or two in the Personal Support Worker Program. The ability to stack credits in this way depends heavily on the instructional hours for each micro-credential, as well as the learning outcomes or competencies that were achieved, including the assessments that were selected.
Micro-credentials should be designed to meet quality standards and include instructional design principles such as appropriate measurable competencies, or learning outcomes and objectives. As well, the design should extend to instructional materials and resources, learning activities, and intentional assessments that measure the stated competencies or objectives.Ideally, all these factors would be decided at the beginning of design of any micro-credentials, with consideration given to pathways or transferability—topics that should be discussed with and considered by program coordinators and chairs, and the registrar's office. Similarly, clear expectations concerning grades or benchmarks (such as pass or fail) for targeted-skill or competency need to be developed.
Micro-credentials should provide learners with opportunities to become proficient with a specific skill or competency. They should also provide opportunities to practise before the summative or final assessment, which determines if the learner has successfully mastered the particular skill or knowledge.
With all this in mind, stakeholders in the micro-credential ecosystem have made significant progress toward a consensus of definition and conceptual convergence, both globally and in Canada. Increasingly, Canadian stakeholders see micro-credentials as being:
Defined by a focus on specific skills and competencies
Awarded on the basis of assessment
Employer- or employment-relevant
Flexible in terms of their connection to other forms of accreditation
Accrediting courses of short duration.
Micro-credentials have a lot of promise, which is why it is important to separate the genuine opportunities from the hype that has built up in recent years. Micro-credentials offer the possibility of making higher education more convenient, flexible, and accessible and, in so doing, more inclusive and diverse.