Book Title:

Environmental Science

Subtitle: a Canadian perspective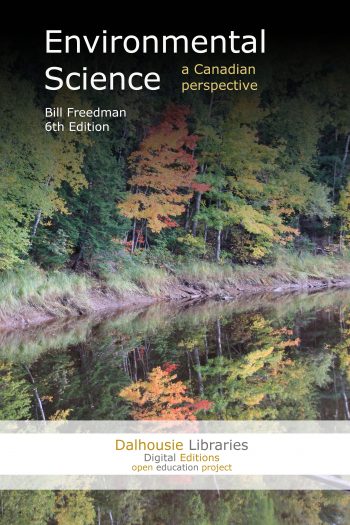 License:
Creative Commons Attribution NonCommercial
Book Information
Book Description
This textbook is intended to provide the core elements of a curriculum for teaching environmental science at the introductory level in Canadian colleges and universities. This book is suitable for students beginning a program in environmental science, environmental studies, or sustainability. It is also appropriate for arts students who require a science elective, and for science students who require a non-major elective. Not many introductory textbooks in environmental science are written in a way that provides a deep examination of issues that are particularly important in Canada, and the ways they are being dealt with by governments and society-at-large. Canada has unique national and regional perspectives that should be understood by Canadian students, and it is regrettable that many of them are studying from textbooks whose focus is not their own country.
This book, however, was written from the ground-up to provide Canadian information and examples. This national context is integrated throughout the text, along with North American and global data that provide a broader perspective. Special Canadian Focus boxes illustrate important examples of environmental issues in our national context. At the same time, Global Focus boxes enhance the international context for learning about issues, while In Detail boxes examine particular topics in greater depth.
License
Environmental Science Copyright © 2018 by Dalhousie University is licensed under a Creative Commons Attribution-NonCommercial 4.0 International License, except where otherwise noted.
Subject
Biology, life sciences