Book Title:

Child Maltreatment: An Introductory Guide With Case Studies

Subtitle: First Edition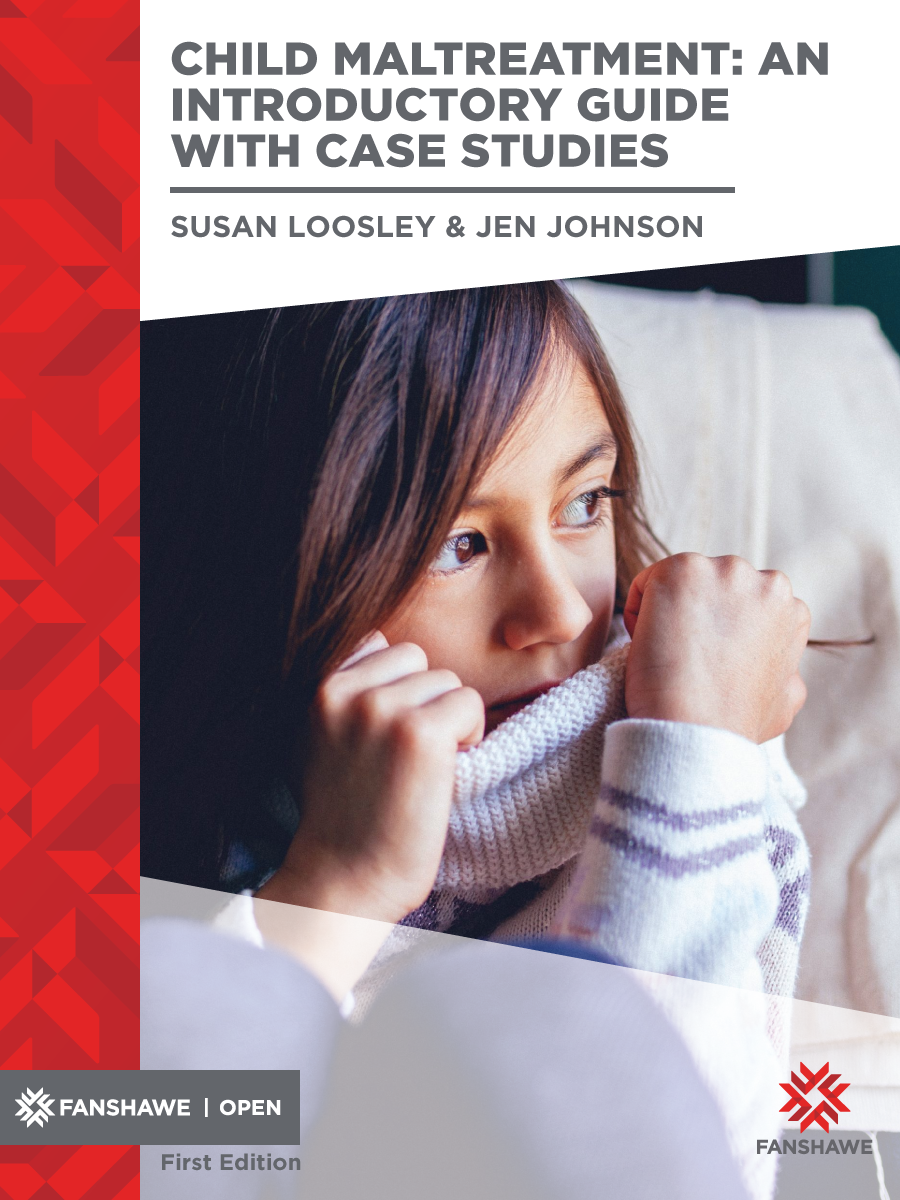 Book Description: This guide provides an overview of the different types of abuse, including signs to look for when a child is being abused or neglected. Legal responsibilities to identify and report suspected child abuse are also presented. This resource also contains case studies with interactive questions that allow for theory to be applied to practice.
License:
Creative Commons Attribution NonCommercial ShareAlike