Book Title:

Low Bandwidth Teaching and Learning

Subtitle: Straightforward approaches to reducing file sizes so you can more easily share them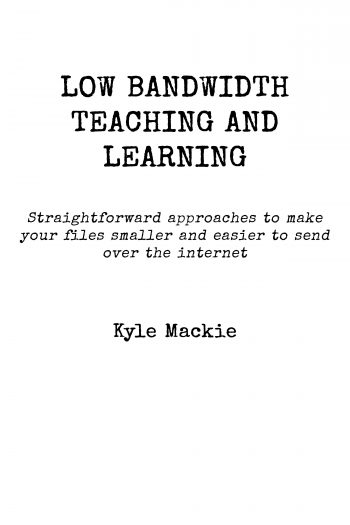 License:
Creative Commons Attribution
Book Information
Book Description
Quality internet access (or any at all!) is not universal. For the most part, we haven't had to think about any of this. (& yes, I know that a lot of assignments demand students use software that creates big files, but)…Storage space on our computers is relatively cheap, and most software programs encourage people to save their files at the highest quality. This is "fine" until you try to send it over less than super connection, and we're all using computers and the internet for most of our work and education now.
If we're going to be relying on our devices and networks to do our work, it would definitely help to have a general understanding of how they work, and how to make them work best to meet our needs.
License
Low Bandwidth Teaching and Learning Copyright © by Kyle Mackie is licensed under a Creative Commons Attribution 4.0 International License, except where otherwise noted.