Book Title:

Contemporary World Cinema

Subtitle: An Introduction to Moving Pictures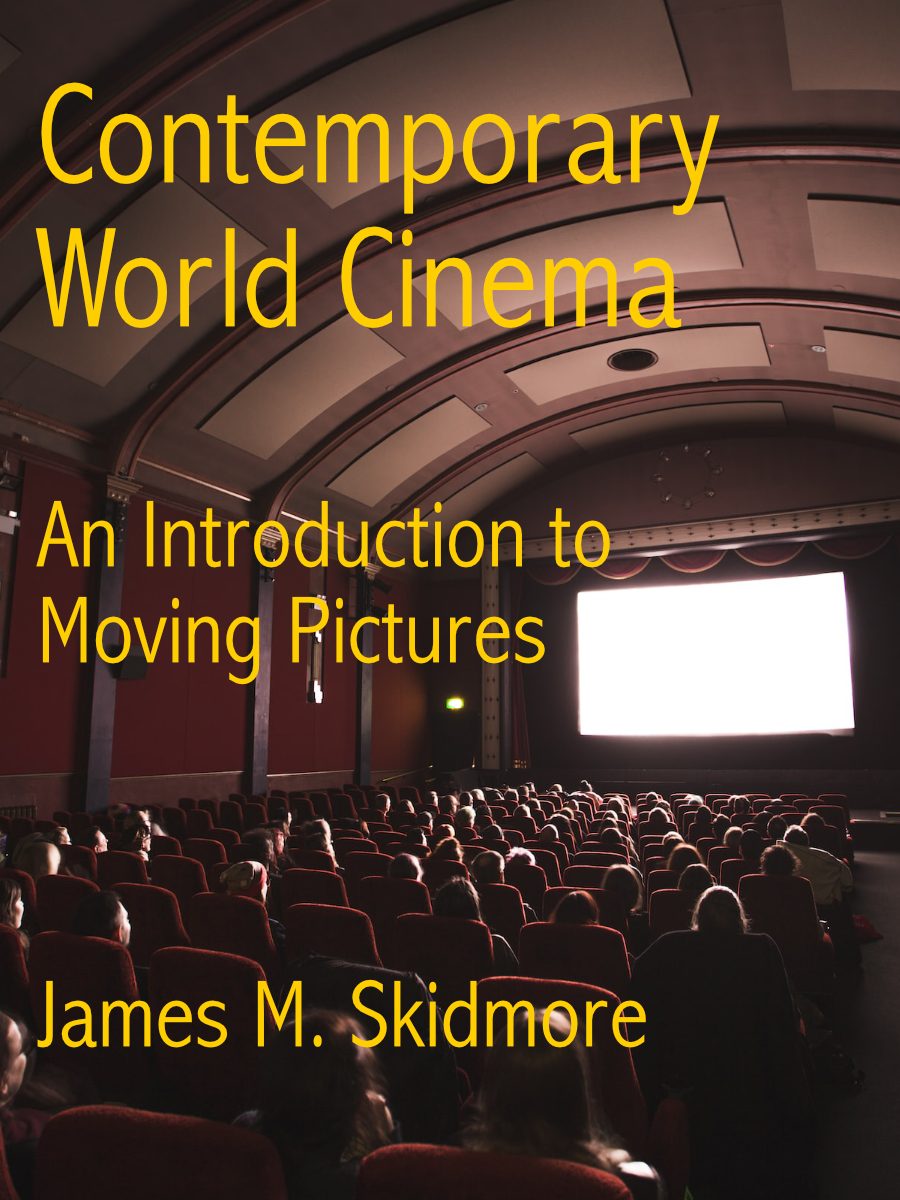 Book Description: An introduction to film that explores film structure and analysis, with attention being paid to film in its contemporary global context.
License:
Creative Commons Attribution NonCommercial ShareAlike
Book Information
Book Description
Contemporary World Cinema is a free, open access introduction to the art and science of cinema. An adaptation of Moving Pictures. An Introduction to Cinema by Russell Sharman, James Skidmore's Contemporary World Cinema preserves Sharman's chapters on the tools and techniques of cinema (mise-en-scène, narrative form, cinematography, editing, sound and acting), and includes a new section on world cinema with an introduction to the concept, case studies of nine films from around the world, as well as an overview of the questions that guide film analysis.
Author Contact: skidmore@uwaterloo.ca.
License
Contemporary World Cinema Copyright © 2022 by James M. Skidmore is licensed under a Creative Commons Attribution-NonCommercial-ShareAlike 4.0 International License, except where otherwise noted.