2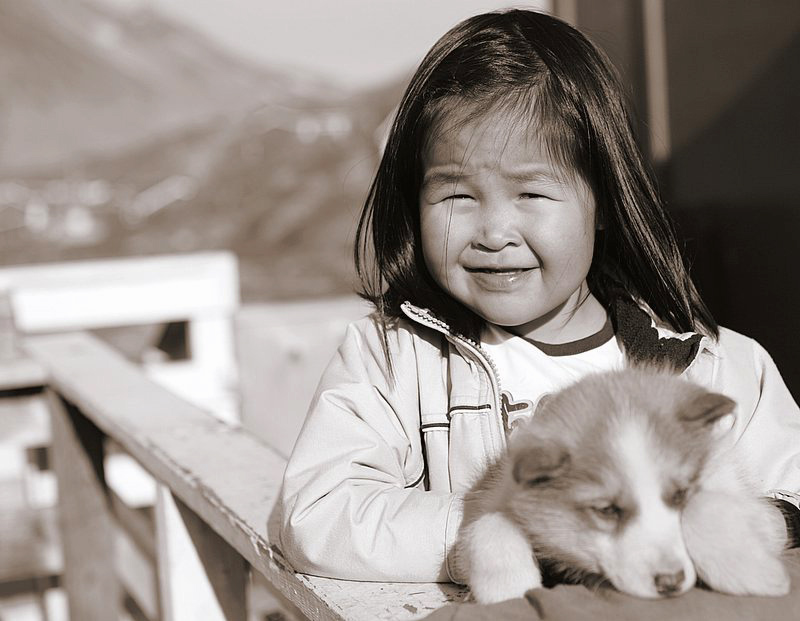 Intro to the Demographics:
We have looked at the number of First Nations, Métis and Inuit in Canada today. Let's delve a little further into their demographics. Let's also consider how well they are doing, materially speaking.
As of 2020, Canada does not collect birth or death statistics by race or ethnicity.  Nevertheless, it is apparent that:
Indigenous death rates are higher. Evidence is presented below.
Indigenous population growth is higher (registered by the Census).
Indigenous birth rates are higher (which must follow from the first two points).
The Indigenous population is younger on average than the overall Canadian population (registered by the Census).
The bad news first: evidence of higher death rates
Canada has not previously collected death rates by race, but it has linked various surveys together to try to infer death rates by race. Since the surveys do not adequately report births, which we need to compute infant mortality, the researchers have computed life expectancy at age 1, rather than life expectancy at birth.

We see a significant difference in life expectancies, close to ten years' reduction in the case of First Nations and Inuit. Note also that, if we could observe life expectancy at birth, we might see a "Paradox of the Life Table" whereby, due to high rates of infant mortality, life years remaining at age 1 is a larger number than life years remaining at birth. This was the case in 2011 for Nunavut, where 85% of the population is Inuit.
Randy Akee and Donna Feir (2016, 2018) used the federal government's Status Indian Register to compute mortality rates for Status Indians ages 5- 64. Akee and Feir found large discrepancies between the mortality rates of Status persons and the overall Canadian population, worse than those in the United States between Native Americans or African Americans and non-Hispanic Whites.
Between 2010 and 2013, mortality rates among female Status Indians were 3-4 x higher than the rates for Canadian females generally, 5x in the case of young women ages 15-19 living on reserve.  "Our estimate of excess mortality for Status women and girls is almost three times the number of all missing and murdered Indigenous women and girls reported by the RCMP."
There has been no improvement in mortality for Status women and girls living on reserve in the last thirty years, resulting in a worsening of the gap between their rates and the rates for non-Indigenous females.
Mortality rates among Status males are 2-3 x higher than for Canadian males.
Mortality rates for Status people relative to all Canadians have not improved in 40 years.
There are only 85 Status men (ages 20-55) for every 100 Status women (ages 20-55) recorded in the Census.  This is not only because of higher death rates but also because so many Status men are homeless or incarcerated.
Status men have higher mortality rates than Status women, but not as much higher as is normally the case between men and women. For ages 5-64, the ratio of male to female mortality is fifteen percent less among Status persons than it is among Canadians generally.
We should note that, not only is high mortality distressing in its own right, it also results in a large number of orphans, a higher child dependency ratio[1] and disruption to the transmission of knowledge, culture, and values.
Akee and Feir (2016)  found that Status Indian communities with a lower ratio of men to women had higher mortality for women.  The gender gap likely leads to worse outcomes for children as well, and a higher rate of out-marriage of Status women, which makes it more likely that children will lose Status.
Previous studies summarized by Akee and Feir (2018) show that between 50-70 percent of the extra deaths experienced by the Status population are due to endocrine disease, digestive system disease, and deaths from external causes. The higher mortality rates are correlated with differences in income, education, occupation, and urban residence (Tjepkema et. al, 2009), explaining two thirds of the difference in mortality rates for men ages 25-75, but less than one third of the difference for women in that age group. We should also make note of suicide rates, which are five to six times higher for First Nations youth (ages 15-24) compared to non-Indigenous youth.
Let's have a look at income, education, and other factors that can explain some of the higher mortality rates. But first:
Data Deficits:
Until 2020, Canada did not collect race-specific statistics on income, unemployment, housing, and the like. But recently it has begun to make this a priority. For example, the 2019 federal budget allocated $79 million[2] for surveys on education and health in Indigenous communities.
In a recent report completed by Shelly Trevethan of QMR Consulting for Indigenous Services Canada and the Assembly of First Nations, it was emphasized that there have been four general issues with data on First Nations, namely "poor coordination, lack of data access, lack of capacity, and complete unavailability of data."[3]
There has been, generally, a lack of data to inform specialized programs. The 2018 Auditor General's Report on Employment Training for Indigenous People[4]concluded that Employment and Social Development Canada did not collect or use viable data. In fact, Employment and Social Development Canada based its 2017 financial decisions and funding allocations on data collected back in 1996.

While race-based data could be put to useful work, we should be aware that race-based data can perpetuate stereotypes and fuel racism.  During the Covid-19 pandemic, Sachil Singh (2020)  warned of the dangers of collecting race-based data.  If data showed that most positive cases of coronavirus in Canada were among people of a particular race, it could have served to plan effective interventions and curtail COVID-19 spread, but it could also have made health care workers more wary of treating people of that race, and exposed people of that race to racist attacks. Another consideration is that a person's race may not be easy to define.
Though data on individuals' race is rare, the Census of Canada collects information on communities' racial composition every five years. The Census also records languages spoken, income, education, housing and other socioeconomic variables, and this data can be analyzed to understand the socioeconomic situation of Indigenous people.   Using census data we find that Indigenous communities have lower income, lower employment rates, and lower educational achievement.  We also know from data collected by Children's Aid Societies and prisons that Indigenous people are over-represented in foster care and prison.
Since 1981 the federal government has used census data to compute a "Community Well-Being Index" for reserves and for non-reserves in Canada. The Community Well-Being Index is a score which is based equally on a community's income, its educational achievement, its housing, and its employment.   Each of these in turn is an index of subcategories; for example, educational achievement is a weighted average of the proportion of the population over age 15 that graduated from grade 9 and the proportion over age 20 that graduated from high school.
The Tables below compare the CWB scores for First Nations and Municipalities.  Note that not all First Nations have a score, because some do not participate in the Census.


Criticisms of the Community  Well-Being Index:
In his 2018 report, Socio-economic Gaps on First Nations Reserves, the Auditor General of Canada criticized the government for continuing to use the Community Well-Being Index, which was developed without consulting First Nations, and which leaves out important indicators of well-being such as health and culture.   It seems to us that mortality rates and incarceration rates should be included as well.
The Auditor General noted that First Nations are required to provide reams and reams of data to Ottawa, but much of this data is not analyzed; when it is analyzed, the results are not shared with First Nations. He also found that the federal government has not meaningfully and regularly engaged with First Nations to see whether the quality of life is improving.
Poverty Data:
"Canada is not tracking First Nations poverty on-reserve, so we did," said Assembly of First Nations National Chief Perry Bellegarde regarding a study produced in 2019 by the Assembly of First Nations, the  Canadian Center for Policy Alternatives, and Upstream. The report collected census data on income, number of children in the family, and indigeneity to compute child poverty rates. Statistics Canada cooperated by calculating poverty lines for reserves, something it does not normally publish. As the next Table shows, child poverty rates increase as they approach the least advantaged group, Status persons living on reserve.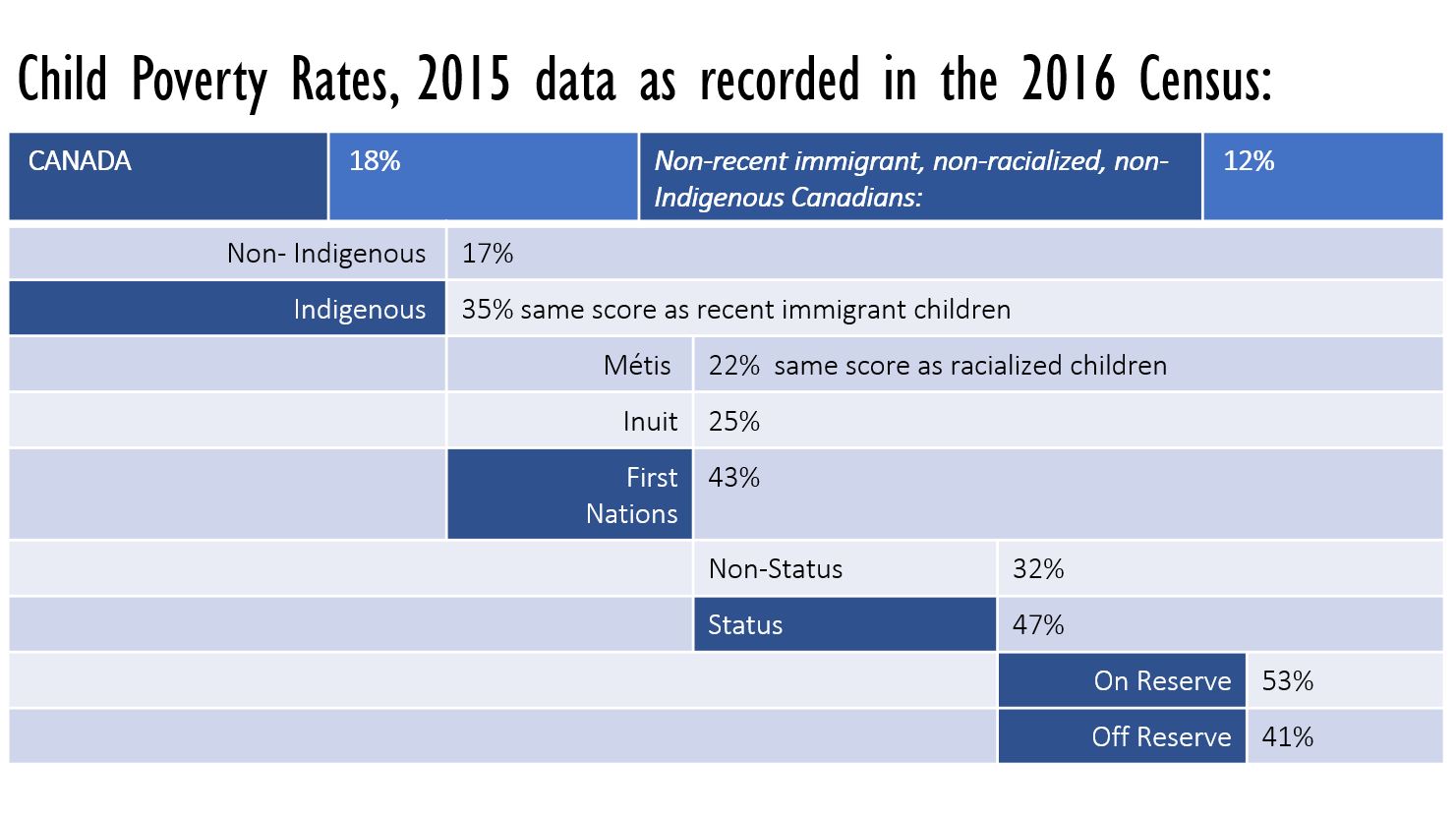 The authors of this report make some recommendations, including that poverty lines be applied on reserves as a matter of course; that, with permission of First Nations governments, income and poverty should be measured annually, not just in census years; and that the federal government should commit to reducing poverty on reserves by the same percentages as announced in its 2018 federal poverty reduction strategy, An Act Respecting the Reduction of Poverty. These poverty data provide a strong motivation to study the Economics of Indigenous Communities.
Good news: Population Growth
The Census reports that the number of Canadians reporting that they are Status persons grew 33% 9  between 2006 and 2016, while the overall Canadian population grew only 11%. There was no change to the definition of Status persons during this time.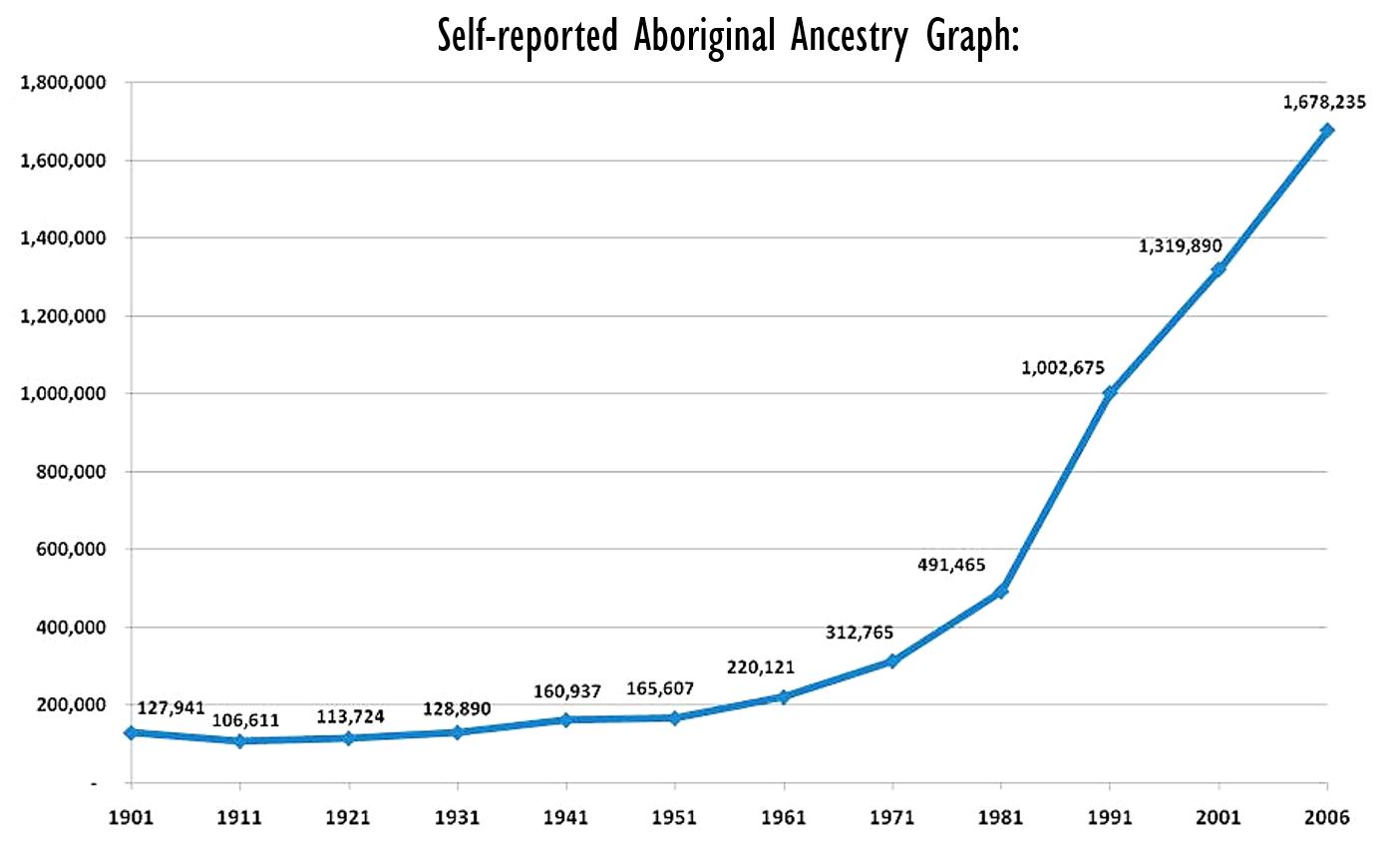 The number of Canadians identifying as First Nations grew 39%; as Métis, 51%; and as Inuit, 29%. Some of this is a greater interest in identifying as Indigenous, especially in the case of Métis.
Population growth represents resilience in the face of difficulties, difficulties such as the higher death rates and the relative poverty we have documented. This population growth is a marked contrast to what occurred during the first 300 years of colonization. In 1600, when sustained contact with Europe began, there were probably around 1.2 million Indigenous in Canada.[5] But by 1900 the population was estimated at a mere 130,000 people[6] – down 90%.
Over the forty years after 1900, the population would grow by 40,000, recovering very slowly.   Death rates from epidemic infectious disease were lower, due to improved immunity, but death rates due to malnutrition and chronically poor living conditions were still high.  Many children died at residential schools, as we will discuss in Chapter 10. During these years, most Status persons were confined to reserves, many requiring the permission of the local "Indian Agent" to leave reserve. Leaving the reserve permanently was a risky proposition given the racism of the day and the lack of social assistance at that time.  Most First Nations people did not have the money to buy land elsewhere. Meanwhile, the size of the reserve land base was fixed. And funding to reserves was poor. Combined with the prospect of residential schools for the children, the conditions for starting a family were not good.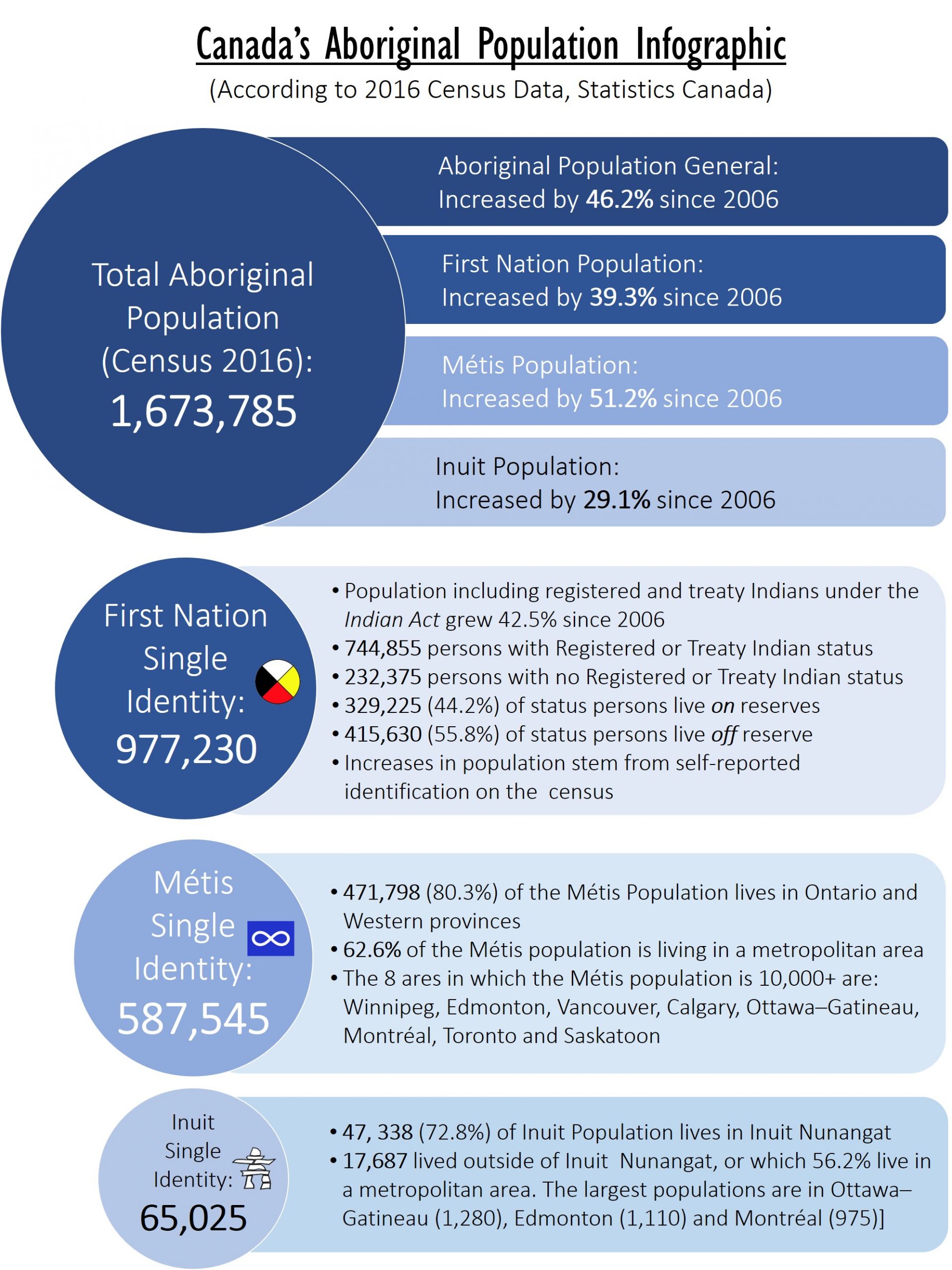 On the other hand, First Nations, Métis, and Inuit had few ways to save other than investing in their children. And children would represent joy, hope, and cultural survival. As the graph above suggests, the Indigenous population of Canada grew rapidly after 1950. This reflects both falling mortality, rising fertility, and increased interest in identifying as Indigenous.
Morency, Caron-Malenfant, and Daignault (2018) provide some estimates of Indigenous fertility, particularly the Total Fertility Rate. The Total Fertility Rate (TFR) is a projection of how many live births each woman will experience if she proceeds through her child-bearing years at today's age-specific fertility rates. In 2011, when Canada's TFR was 1.61 children per woman, the TFR for Status Indian women was 2.63 children per woman, 3.25 if living on reserve. The TFR for women identifying as First Nation but without Status was 1.47 children per woman, and the TFR for self-identified Métis women was 1.81 children per woman. The TFR for Inuit generally was 2.75 children per woman, with records collected by Nunavut and the North-West Territories indicating a TFR of 3.02 children per Inuit woman living there.
The Consequences of  Higher Fertility & Population Growth:
High fertility and population growth bring both economic opportunities and economic challenges. While spending on children's health and education is a wise investment in the children's future, that spending comes at the expense of current investments in infrastructure, environmental clean-up, adult education, research, and other things that would promote economic growth and prosperity more immediately. Also, a larger ratio of children to adults means that existing income is spread over a large number of dependents, reducing the standard of living in the short run.
A growing population may put more pressures on reserves than non-reserves, because infrastructure is limiting; or it may relieve pressures, because transfers from the federal government to reserve are often based on the number of band members, reserve residents, or children on reserve. Hillel (2019) found that having younger populations was positively correlated with income growth and wellbeing on non-reserve communities in Alberta, but not on reserves. On reserves, median age was positively correlated with income growth and wellbeing.   On reserve, having more adults and elders surviving can be a sign of prosperity and wellbeing and can contribute to the wellbeing of children and youth.
Indigenous population growth can confer greater political voice and can generate economic returns to scale. There will also be a large and growing labour force which will eventually improve the child dependency ratio and will, in the context of Canada's expected labour force decline, benefit from rising wages and higher job vacancies. In 2016 the average age of Indigenous individuals was 32.1 compared to 40.9 for Canada as a whole. The Indigenous population is younger and growing faster and will furnish an increasing proportion of Canada's labour force.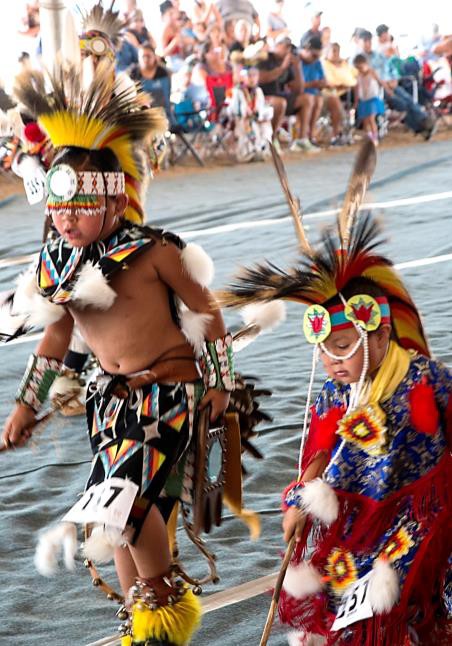 A Note on the Demographic Future of Reserves:
The First Nation population has been growing both on reserve (12.8% between 2006 and 2016) and off-reserve (49.1%).[7] Amorevieta, Bourbeau and Robitaille (2015) find that the higher off-reserve growth is due to those people identifying as First Nation for the first time, or re-gaining Status they lost (see Chapter 11).  They find that migration in and out of reserves is low, and that there are in fact more people moving to reserves than leaving reserves.
Ultimately, the survival of Indigenous Peoples is not tied to legal status or to their presence on the reserve lands others have designated for them. The true test of the survival of First Nations, Métis, and Inuit is that they flourish in body and spirit, interpreting their heritage and their future for themselves, equipped to protect the people and lands they value.
Now that we have a feel for the current demographic and economic situation of Indigenous peoples in Canada, let's learn how things came to be this way, beginning with an examination of Indigenous economies before European contact.
---